Six mistakes when renting storage
Are you about to rent storage? Don't know how to choose the right one? PortaBox Storage understands how difficult it may be to find suitable storage that will match all your requirements. When choosing a place to store their belongings, many people end up renting the wrong one. That's why we've compiled a list of six crucial mistakes when renting storage you should avoid. Take our advice and don't let your things get damaged.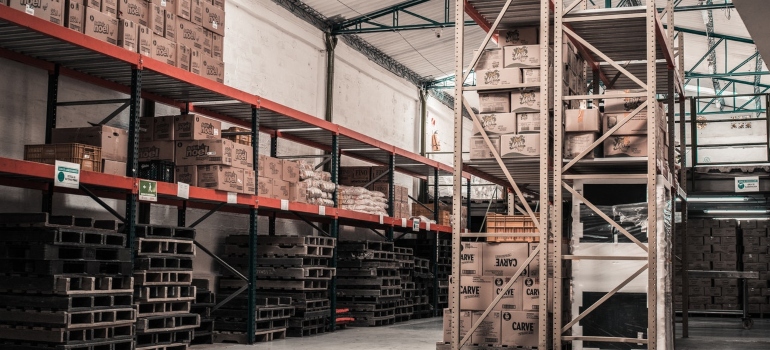 What should you consider when choosing storage?
When renting storage, people usually think that their only job is to find one. However, this is only the tip of the iceberg. A lot of things should be taken into account when renting storage, and many people are not acquainted with the basic things to consider before choosing one. And that's okay. That's why our experts from Kirkland self-storage prepared you a list of things to pay attention to when looking for the right place for keeping your belongings.
Consider what storage type you need
Decide which items to store and prioritize
Think about storage conditions that your belongings require
Consider temperature-controlled facilities
Decide the level of security your belongings need
Don't forget about securing your belongings
Think about the packing materials your belongings require
Research storage companies and their services. Compare them.
Check the physical aspect of the unit
Check what items can be stored
What are the common mistakes when renting storage?
Mistakes happen, and it's not simple to foresee them. However, this doesn't mean you cannot prevent most of them. Wonder what is the reason behind making mistakes? Well, the answer is simple – improper organization and planning. Due to them, mistakes happen easily. Here are six common mistakes when renting storage:
Choosing distant storage facilities: Choosing storage that is distant from your old and new homes is both time-consuming and costly.
Not securing your belongings: If you don't secure your boxes, your belongings are at high risk of damage and even breaking, which you surely don't want to happen.
Not having the right floor plan: If you fail to plan space organization, you risk not having enough space.
Storing your belongings in improvised storage: This is the riskiest mistake since such types of storage aren't equipped and don't have the right conditions for keeping your valuables safe.
Not labeling the boxes properly: In this case, you risk damaging your belongings.
Focusing on the price only: Although price is an important factor when choosing storage, you should not be guided by the price only.
Choosing distant storage facilities
One of the most common mistakes people make when renting storage is mischoosing the distance of the storage facility. Most storage facilities may be too far away from your old or new home. And storing your items this way requires renting a truck, loading your belongings into a moving truck, driving to the storage facility, unloading your items off the vehicle, and carrying them to the storage. And when the moving day comes, you need to load the boxes again and unload them at your final destination. A pretty time-consuming venture, right? That's why you should consider renting portable storage containers. When you opt for portable storage, you save time loading, unloading, and relocating your possessions. You only have to tell your moving company when and where you want the containers to be picked up and delivered.
Besides, other storage facilities are usually large-sized, often compared with large houses, which are not convenient when you don't have a lot of things to store. Of course, you can find smaller ones, but you'll still have to deal with the daunting task of loading and unloading. Also, the prices are higher than when renting a portable storage container. So, why pay a lot for a large space that you won't use long. Instead, choose Seattle mini storage and avoid spending too much time and money. Besides using Seattle mini storage, you can also choose on-demand storage, short-term, or door-to-door storage.
The biggest mistake when renting storage is not securing your belongings
Another common mistake people make when renting storage is failing to secure their items. Some of the companies aren't responsible for your belongings and it depends on the type of storage space you opt for. You should check with your storage company what kind of valuation coverage they offer and whether it is enough to keep the items safe. As s result, you won't have to worry about the condition and safety of your belongings.
Don't have the right floor plan for your storage container? Avoid this mistake when renting storage
When storing your belongings, every single inch is important. Why? Well, the safety of your belongings depends largely on how you organize the space and arrange the items. That's why you should make an efficient floor plan to arrange the furniture and boxes well. If you fail to organize them appropriately, you risk not having enough space and you risk damaging your items. Some things require more space than others; some need to be placed vertically, some horizontally, and it's not easy to do this without previously planning the arrangement. Think of the storage as a puzzle where all pieces should be put together.
Don't make the mistake of choosing improvised storage
The worst mistake you can make when renting storage is to use improvised storage units. It is always better to use professional storage services than to risk damage, breakage, or even theft when using improvised storage. This mistake will cost you a lot in the end. So, why risk? If you cannot decide the storage location, you can always search for portable storage containers near me and transport your belongings whenever, and as many times you want.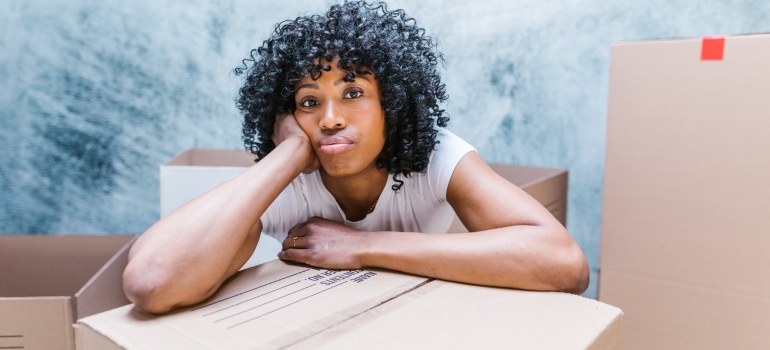 Improper packing is one of the main mistakes you can make when renting storage
Proper packing is the key to successful relocation especially if you want to store your belongings. That's why you should carefully choose packing materials to secure your furniture and boxes. Our recommendation is to use professional packing services since your movers will know exactly how to pack up your stuff for storing them safely. Don't make the mistake of packing the items yourself, especially the furniture. Let professionals take care of that. They'll know what pieces of furniture they should disassemble and they'll know exactly what kind of packing supplies to use for the best protection.
Focusing only on the price is the worst mistake you can make when renting storage
If you only focus on the price of renting storage, you risk not getting the appropriate service. People usually think that renting storage is expensive, but it doesn't have to be so. You can find excellent storage services at affordable prices. Choosing storage based only on the price will limit your options for storing your belongings safely, and securely. Also, you may not get the chance to rent temperature-controlled storage, which, you'll agree is very important. Besides, your belongings maybe won't be monitored well. So, don't make this mistake, and remember – you can find storage that is both suitable and affordable at the same time.
Need a place for storing your valuable belongings?
Avoid the mistakes when renting storage and choose the one smartly. And now the choice is easier with PortaBox Storage. Any type of storage, only call away from you. So, don't hesitate to contact your preferred storage provider. Store your belongings without worrying about their safety.