Smart Storage Solutions for Small Spaces
Are you living in a small space? If you do, you have to admit it has its advantages. It's definitely cheaper and it teaches you how to be more organized. On the other hand, the constant need to organize everything in your home can become tiresome. Somehow things start to pop out all over the place no matter how well you try to sort them out. Therefore, you must think of excellent storage solutions for small spaces.  Believe us, there are some amazing ideas on how to use every inch of the space. At the same time, your home will look really tidy and clean. Moreover, you can always use storage units North Seattle and place certain things in there to reduce the clutter.
Make a substitute for your closet space
As in every small space, there's a lack of closets for all your things. Therefore, you must create an alternative. For instance, you can use your space around the front door. Use hooks and open shelves so that your family can leave their things there. Also, you can place some bins or baskets on the shelves and fill them with necessary things. Each family member could have their own basket or you can divide them by the type of items.
Hide your storage
Unlike open storage spaces in your home, not everything deserves to be seen by everyone. Thus, you surely have the need to hide certain items. In case you don't need them too often you can place them in mobile storage containers Seattle. They will be safe there until the moment you need them again. However, if you use those items often, then use ideas for storing things in small spaces. Hence, use furniture tricks such as flip-top upholstered storage benches. Your items will be there, your furniture will look stylish, and there's no clutter at all.
Using vertical spaces is one of the excellent storage solutions for small spaces
Don't let yourself become discouraged by the lack of space for your items. There is always a solution for small spaces. One of them is definitely the possibility to use self storage Lynnwood WA. On the other hand, use vertical space in your home. For instance, the back of your door can be great for a variety of small items. Thus, hang many things but still bear in mind their weight.
all kinds of accessories
cosmetics
a handy mirror
jewelry
bags
Otherwise, your items would be all around your rooms. Especially, when we talk about your children's bedroom.
Have you thought of multipurpose furniture?
This is definitely an amazing solution where you can combine style and purpose at the same time. For instance, there's always a problem with kitchen space. While everyone would like a big table, a much better option is to have a side table. It is one of the best storage solutions for small spaces as it uses less space and has the same purpose.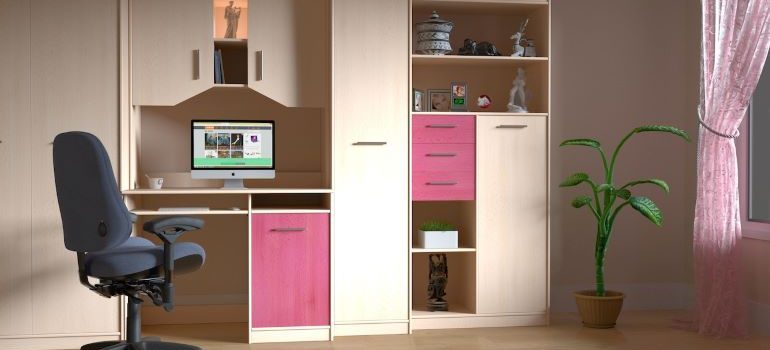 Moreover, you can create an office space since your laptop can find its place on the side table. Shelves below and under the table can be well-organized with your work stuff. Furthermore, strategically placed bookshelves can be both storage space and office space. Also, use bins and baskets to keep certain work things there.
Use smartly the space below the stairs
If you have stairs, don't allow the space under the stairs to become wasted space. Add hooks to the door or the wall and clips in order to free up the floor. In case you have enough space, add a trolley or a bucket for your cleaning kit. Thus, it all depends on what you were planning to store. You can even add small shelves. However, in case you have too much to store and not enough space after all door to door storage Seattle will fulfill your requirements.
Shelves are an irreplaceable part of small spaces
The problem with small spaces is that it's hard to find furniture pieces that fit the space. Hence, you should consider storage options for small spaces. One of the options is using bespoke shelving. For instance, these shelves are excellent for bathrooms to store your towels, baskets, and toiletries. Furthermore, you can build floor-to-ceiling shelving. This is an excellent solution in case you have a lot of books and records.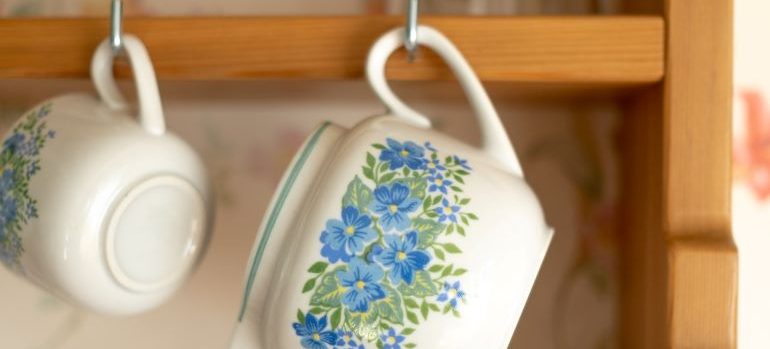 Not only is it useful storage space but also you get quite a striking wall. Also, you can use well the space around doors by installing shelves. This is also a great idea for storing books and some other things that can make your home a truly lovely place.
Declutter if necessary
One final suggestion for extra storage options is to start getting rid of the items you no longer need. Go back to the essentials. After all, having fewer items to store will use your space more effectively. For instance, you don't need dozens of towels but only a few. As a matter of fact, you don't need to buy unnecessary things when living in small spaces.
Remember, there's always a solution for your home
Altogether, your home may be small but it doesn't have to be cluttered. It all depends on your organization. Hence, consider the best storage solutions for small spaces. Using many smart ideas you can reduce the clutter and create a comfortable environment where everything will be neat and tidy. Also, you will know where exactly your belongings are at any moment. On the other hand, if you have certain things you don't use very often, it would be quite reasonable to use the storage services of true professionals. This way you can be certain your things are safe 24/7.