Step-by-step guide to clearing out your self storage container
Have you finally reached the point where you are ready to get rid of some of the items you have lying around your storage unit? It doesn't matter whether you don't feel like storing your items any longer or are just looking to make space for more items. Clearing out your self storage container is a process that you will have to tackle at some point or another. We know that people oftentimes need to visit their self storage units Lynnwood WA and take out some items while adding others. PortaBox Storage wants to make this process easy, quick, and stress-free. That is why we offer a complete guide to clearing out your storage container.
#1: Create an inventory before clearing out your self storage container
It's a rule of thumb to create an inventory when moving or storing any of your possessions. So, if you followed all the rules when storing items in secure storage units North Seattle, then you are free to skip this step. However, if you skipped this step the first time around or have inherited the unit, then the first thing you do should be creating a detailed inventory.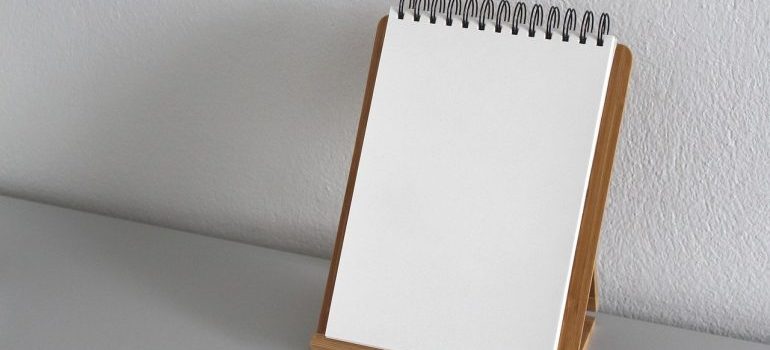 We know that this might be easier said than done – especially if you are dealing with a crowded unit. So take your time and jot down what you see first and foremost. Write down what the eye sees, and count the boxes that you will have to go through. You can rummage through the boxes when you find enough free time. Of course, you can ask some of your friends for help. It will definitely be a lot faster to clear out your self storage container when you have someone to lend a helping hand.
Step 2. – Sort out your belongings
Now that you have a detailed inventory right in front of you, it shouldn't be too difficult to decide what goes and what stays. But that doesn't make it easy to declutter some of the most spacious storage pods Seattle has to offer. The four-box declutter method has been recognized as one of the fastest and easiest ways to sort through your belongings and empty out your unit in the optimal time.
The keep box – this is a box that you ought to fill with those items you plan to take home with you.
The store box – fill up this box with the belongings that you intend to keep in your unit.
The sell or donate box – the name is self-explanatory. This is where you should keep the items that you want to sell or donate.
The toss box – in case any of your items are beyond repair, you should place them in the toss box.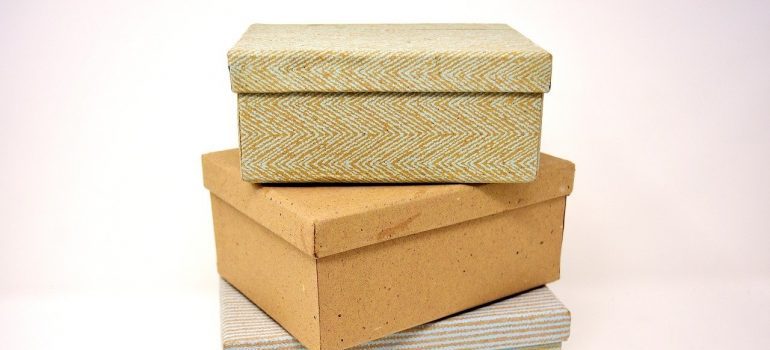 One of the worst things you can do is underestimating the time it will take you to clear out your residential or business storage solution in Seattle. You might be renting a small unit with a couple of boxes which leads you to believe that you can get the job done in a matter of hours. It's best to set aside an entire weekend for clearing out your self storage container than suddenly running out of time. Of course, how much time it will take in order to clear out the unit depends on many variables, including the available space and the number of items.
Step 3. – Make sure you don't lack the space for the items you are removing
What good would you do to anyone if you take an item out of the unit only to realize that you don't have enough space for it in your home? So your third step should be to think things through. If you have decided to take an armchair out of the unit, make sure it has its dedicated space in your life and home. Of course, you should also ensure that you don't overburden your living space with everything you are taking out of the unit. You should be aiming to declutter your living space and not the other way around.
Step 4. – Remove the contents of your container
When it comes to the actual removal of your items out of the unit, there are a few ways in which you can approach the process. Which solution you opt for will mostly depend on what you plan to do after clearing out your self storage container.
If you plan to sell your items…
You might not need to remove all of the items out of the unit just yet. Instead, you could use popular online websites, such as Etsy or eBay where you can list individual items for sale. You could also check whether your storage provider organizes occasional flea markets. You'll find that many companies do that for the purpose of clearing surplus items out of storage containers.
If you plan to donate your items…
Everything depends on the items you plan to donate. If we are talking about a few clothing items, then you can probably just drive by the charity and drop them off. However, if you plan on donating larger furniture pieces, then it would be best to contact your local charity in order to schedule the drop-off.
If you plan to throw away your items…
Obviously, you will need to get them out of the storage unit and take them to the nearest dumpster. In case you don't have anyone who can help you lift your items, you can always opt for junk removal services. Having someone handle a difficult job instead of you is priceless.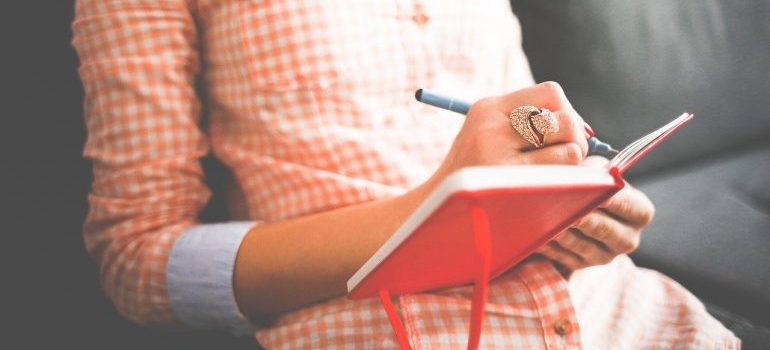 The bottom line
Clearing out your self storage container isn't something that should take up weeks of your life. But it's also not something to be accomplished in an hour. So make sure you plan in advance, pick up sufficient packing supplies in Seattle, and get down to work. Reogranize your storage container and make the best use of the space you have at your disposal.