Storage During Home Renovation: Where and How
Are you about to renovate your house? Don't know what to do with all your stuff and furniture? Don't worry Portabox Storage knows the way to organize your belongings while renovating your home. It's pretty simple – use storage during home renovation. Here's where and how. Get rid of all the stress that renovation imposes and enjoy the whole process since, believe it or not, it is possible to enjoy it when you have a strong ally by your side – temporary storage Seattle. Now, let us take you on a virtual tour of how and where to store your valuable items. Enjoy the ride!
Ways to store your belongings while home renovation
The greatest problem while renovating your house or apartment is what to do with all the stuff. One thing is certain, you cannot keep them inside since renovation brings a lot of mess, dust, and chaos. There are numerous ways how to store your belongings. You can use one room as storage, but you need to move things from one room to another after room-by-room remodeling.
Another way is to store away your items in your garage. However, it is not recommendable since your things are subjected to mold, mildew, and dust there. Besides, stuffing the garage often means a mess. Another way is to book a warehouse, but you might need to rent space much bigger than you require which is an additional expense.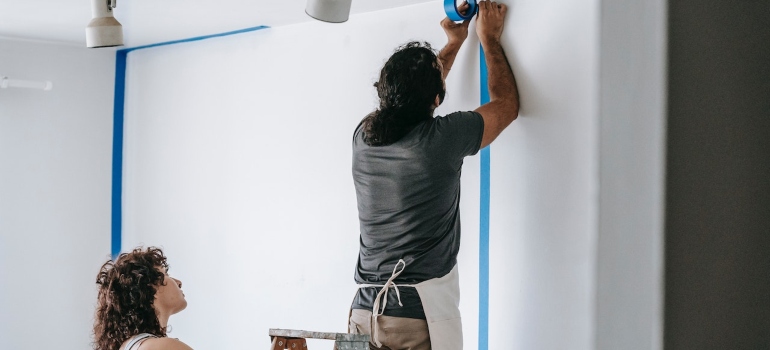 But where and how to store your belongings? The answer is simple. Use portable storage containers. Such storage is one of the best options since you don't have to deal with moving. By using a portable storage container service, the container is delivered to your doorstep and moved to one of the warehouses designed just for portaboxes. So, if this sounds like the best option, check portable storage for rent near me and choose your fighter.
The benefits of renting portable storage containers
As its name suggests, a portable storage container is a type of storage you can have at your doorway, loaded and ready to be moved to the warehouse. So no double loading and unloading. After renovating, it's at your doorway again. The greatest benefit of using portable storage containers is that you can clear all your items out but still have them organized, thus you don't have to occupy a room for storing. Besides, you can rotate things after finishing room-by-room renovation.
It means that you can immediately furnish and decorate a room that is already renovated, thus making it usable right away. If you opt for portable storage, you can use up to five, which may be enough for the entire home. How great is that? So, check out door to door storage Seattle service most residents use, ensure peace of mind and organize your renovation to the slightest details. Your belongings are safely stored, waiting for rearrangement.
By the way, did you know that using portable storage allows you to declutter your belongings since it gives you insight into what you actually need? And if you are not sure what to do with certain things, you can use long-term storage solutions. However, if you need storage space only during the renovation time, short-term storage is the best solution.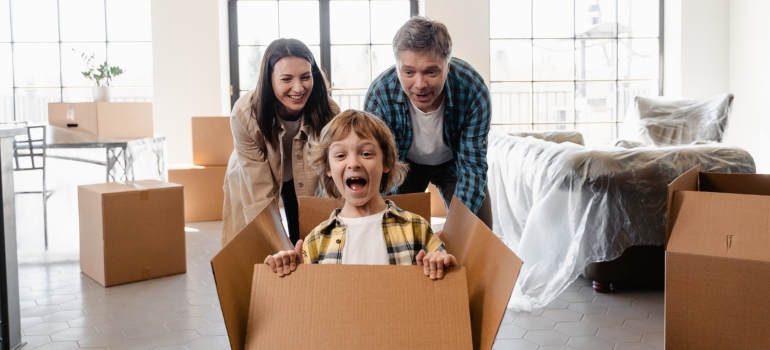 Storage during home renovation – how and where?
Before we give you tips and tricks on how to use storage, let's first define where. For example, with portaboxes, you don't have to worry about where to store your belongings. We'll bring the storage container to your house and take it to one of our facilities, where they are kept under the right conditions, safe from any damages, and ready to get back to you when the time comes. Now let's check how to use a portable storage container.
The first thing to do is to decide what to store in a container. After you determine that, make a packing plan based on the list you made. Measure the boxes and decide how many containers you need. By the way, it would be a good idea to make a floor plan for the storage container. This way, you'll maximize the space and avoid potential damage. However, the most important thing is to obtain suitable packing supplies you'll use. And you won't have to do it alone. Here at Portabox Storage, we can provide you with suitable packing materials so that your belongings are safe.
Temporary self storage is a perfect match when renovating your home
If you opt for a traditional storage unit but don't need a lot of space, you can always refer to mini or self storage solutions, such as Mill Creek self storage. It is one of the best options since it's simple, safe, and worry-free. Also, it is easy to manage your inventory in self storage. You can set your own layout. Besides, it's perfect if you need to ship your belongings. All in all, self storage will improve the quality of your renovation process since you won't be bumping into boxes, and your valuable items will be protected.
Packing for safety tips
Pay special attention to how you store your belongings. This is how to do it:
Use cushioning between items.
Label the boxes, especially the fragile ones.
Store the least used boxes at the back of the storage container.
Leave some space between boxes if you are storing them in self storage containers.
Try to avoid packing mistakes by using professional packing supplies or refer to professional packers and save yourself from headaches.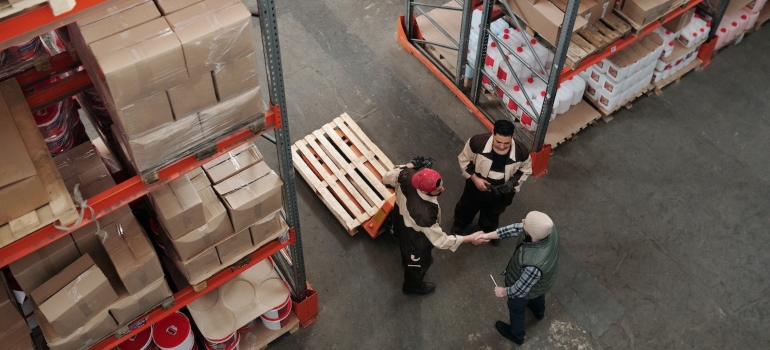 Enjoy your renovation to the fullest
It is one of the safest and most cost-effective solutions to rent storage during home renovation. You will keep your valuable belongings secure, away from possible stains and damage. Accidents may easily happen during remodeling and this way, you avoid them all. No scratches on the walls, door frames, floors, or furniture itself. Also, no injuries to you or your family members, unaccustomed to moving heavy lifting and moving. By relying on skilled and trained moving professionals and portable storage solutions, you save yourself from unwelcome costs and additional stress. You should enjoy your home remodeling, and now, you know that you can!