Kirkland Self Storage
PortaBox Storage presents you with the premium Kirkland self storage alternative for all your needs!
Benefits of PortaBox
When you need Seattle temporary storage, Lynnwood WA storage units, Newcastle self storage or
Boise storage solutions – PortaBox delivers!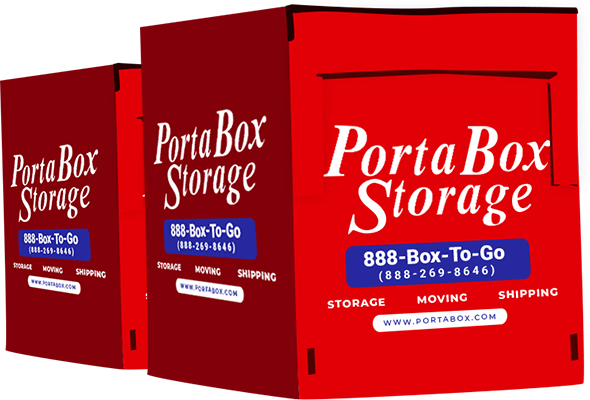 Time-Saving and Cost-Efficient
One-Time Loading & Unloading
Easy & Quick Access to Items
DIY Storage on Your Schedule
Organized Pickup and Delivery
State-Wide Area Coverage
No Minimum Weight Requirements
How PortaBox Works?
Order the necessary number of PortaBoxes.
Take your time to pack everything.
Arrange pick-up and storage destination.
Enjoy your temporary storage.
According to recent data, almost 10 percent of US households rent storage units, and that number keeps increasing. Whether your home/office is cluttered with belongings, you are planning a renovation or relocation, or you simply need additional space – storage has become the obvious solution. PortaBox Storage is a top-rated self storage business that offers cost-effective and easy-to-use portable storage containers. You order – our team delivers, you load your belongings, and we pick up when you are ready and transport your containers to our warehouse facility. It's that simple. And with storage facilities in Seattle, Lynnwood, and Newcastle – we have a combined 160,000 sq. ft. of temperature-controlled, modern concrete warehousing space. Give our company a call today and make your living and working conditions more spacious with the help of our Kirkland self storage boxes.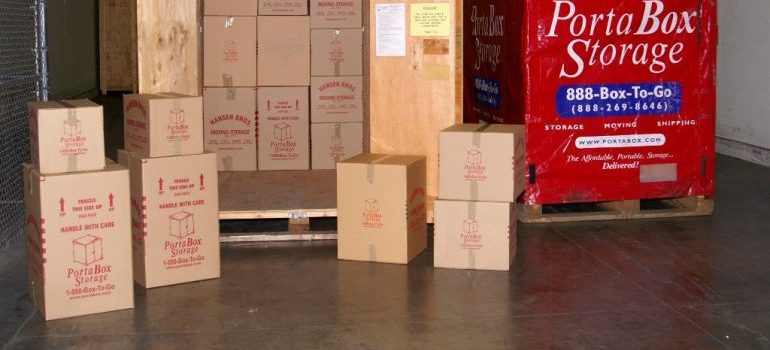 PortaBox is the versatile self storage alternative for all of your storage needs
The need for storage space can arise from a wide variety of events. Whether you are remodeling, moving out, moving in with someone, starting a family, or starting a business – temporary storage solutions can benefit you. Our company understands these types of needs and is why we offer the optimal Kirkland self storage solution known as PortaBox services. Storing your sporting goods, family heirlooms, holiday decorations, household or office furniture, fine china, artwork – we can safely store it all. And all it takes is one call to schedule delivery and one call to schedule pick-up of your PortaBoxes.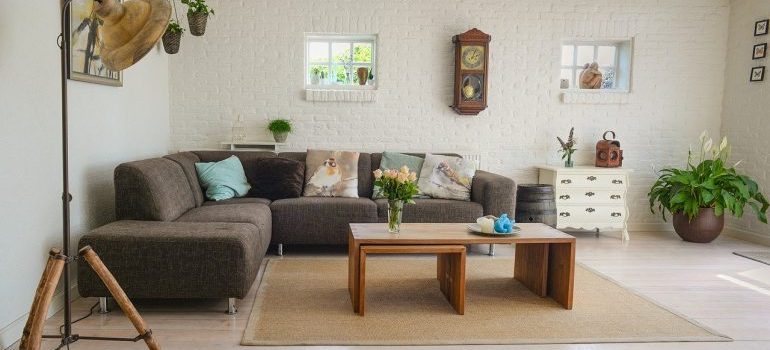 Thanks to our three conveniently located storage facilities, we offer portable self storage solutions throughout the Puget Sound area. Whether you need self storage in Kirkland, Everett or Lynnwood self storage, you are going to appreciate the same high level of service, and positive reviews, and a plethora of benefits that come with this market-leading solution.
How our Kirkland self storage solutions work
Choosing the right storage company involves more than simply dialing a number and dumping your property into an empty storage unit. You need to vet the company, read their reviews, take their prices into consideration, do a cross-comparison, etc. After all, you are leaving your valued property in the care of these companies – it is only logical for you to want to ensure it will be secure.
At PortaBox Storage, we decided to bring the storage units to you in the form of our portable storage boxes. Easy to use and constructed of high quality, weather-resistant materials, you have the ability to customize your order in accordance with your specific needs and schedule:
Contact us to place your PortaBox order

. Choose the number of portable Kirkland self storage containers you require so you don't pay for storage space you don't need.

Expect a punctual delivery of your self storage boxes

. Our team will arrive at your home or business premises and position our PortaBoxes with your convenience in mind. We will then leave them for you to pack at your own convenience.

You can choose how and when to handle the packing process

. Considering the fact that all of our PortaBoxes are placed at a ground level, you will not require any special equipment for loading your items. Load up the storage container and don't forget to lock it up with your own lock.

When ready, dial (888) 269-8646

. We will come to pick up your Kirkland PortaBoxes and store them in our

self storage facility in Newcastle

. Additionally, if you are relocating, we can also ship them to your new home or office.
Quick, simple, and easy – the best way to describe the process of obtaining some of the best self storage solutions in Kirkland. Your satisfaction with our services is our priority.
PortaBoxes are safely stored at one of our conveniently located warehouses
If you feel the need to have your belongings easily accessible, then our temporary storage containers will be the perfect means of achieving that. We can deliver our Kirkland self storage boxes to your residential or business location and leave them on-site so you can load them at your leisure.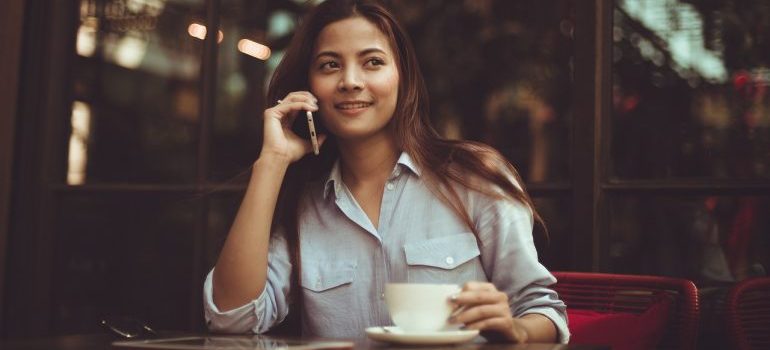 With only one phone call to PortaBox storage, we can schedule the pick-up date of your units and deliver them to one of our three storage warehouses in the state of Washington. And you are more than welcome to give us a 24-hour notice as soon as you feel the need to access your belongings. Our facilities are open to you anytime during our normal working hours.
Contact PortaBox storage for additional help in the form of high-quality packing supplies
PortaBox is just one of the customer-centered moving and storage solutions trusted by Kirkland locals for generations. Our company also provides top-quality packing supplies. As such, we offer not only sturdy moving boxes in a variety of sizes, but also padlocks, moving pads, and many other packing supplies. You can order our packing supplies in combination with our Kirkland PortaBoxes. Or you can order them as an addition for your upcoming moving project. Just like the rest of our services, all of our packing supplies are both high quality and very competitively priced.
Our strong and resilient containers ensure the utmost safety of your items
Storing your items in our Kirkland self storage units means not having to worry about their security. PortaBox Storage constantly works on improving the safety and resistance of our PortaBoxes. Today, all of our containers have:
Vinyl covers that are weather-resistant

Heavy-duty lever action locking system

Double reinforced doors with a sturdy piano hinge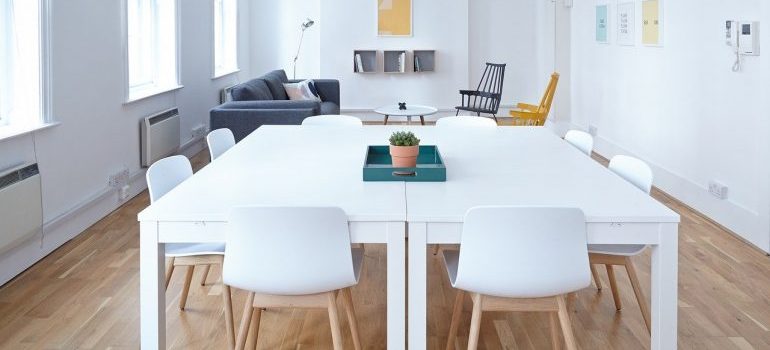 With our Kirkland portable storage units, all of your residential or business inventory will be protected. The main feature of all of our residential and business storage solutions is the fact that they guarantee a maximum level of safety and convenience for all of your belongings.
Contact PortaBox Storage today and get long-term or short-term Kirkland self storage plans
From quarterly storage packages to semi-annual and annual Kirkland self storage plans, PortaBox Storage will ensure you pay for only the containers you need for as long as you need them. Contact PortaBox Storage today and get a complete breakdown of our pricing options.
You can also get a free and no-obligation quote from us that will give you an accurate estimate of the expected price. With safe, reliable, and resilient PortaBoxes that can store up to 2,000 pounds worth of items, you will not have to worry about the lack of living or working space ever again.