Surprising Ways Portable Storage Saves You Money
During certain events in our life, we must make good plans and set our priorities straight. Using portable storage is one of those priorities, particularly during moving and renovating a home. Both these events are quite an investment and every cent counts. Making them as affordable as possible will be the best outcome you should always try to achieve. To help you out in budgeting for these big projects, our PortaBox Storage team shares how portable storage saves you money and why it should be your number one option.
What is portable storage and why do you need it?
Before you find suitable self storage in Seattle, it is good to know what you are looking for. A portable storage unit will be delivered to your address so you can pack it and then store it away in a facility for as long as you need. It is quite useful especially if you live far from the city and utilizing regular units is not suitable for you. The containers are spacious and neat and come to your doorstep. Keep in mind that they are also at the ground level, and there will be no need to lift and carry your items at all.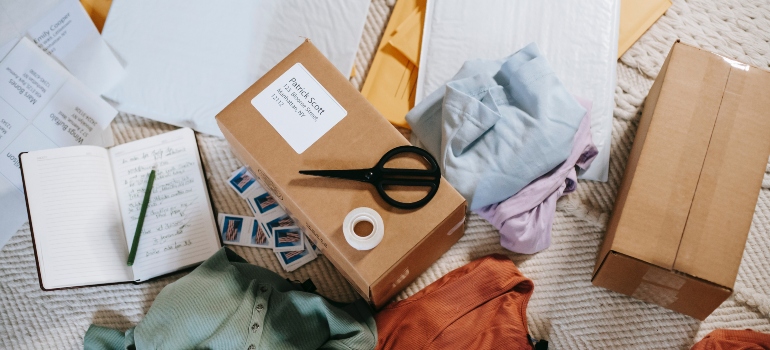 Benefits of using portable storage
Not many people know, but using portable storage can save you a lot of money whether you're a home or business owner. Quality portable storage containers in Seattle can be a helpful solution because you will not have to:
Load the truck(s) and later unload them
Waste money on oversized storage units for a limited amount of items
Wait too long for the delivery
You don't have to travel to use them
Probably the best thing about portable storage is that they will be close to you. You will not have to go and waste your money transporting your items back and forth. By having them delivered to you, your only job will be to place your items inside the pod and make sure every box inside is labeled. Once the containers are filled and ready to go, the entire process will be over. You will not have to spend a lot of time doing it, and luckily no expense for traveling will be necessary.
Portable storage saves you money as it is versatile
From preparing your items for a move to having more space for your home workshop, portable storage comes as a great solution. Options for using a pod are nearly limitless. Feel free to place all your excess tools or seasonal apparel and decorations in these containers, or the items you plan to sell in the future. Nowadays, portable storage has a new, modern usage.
A lot of bloggers and small startup owners will choose portable storage due to the lack of space in their homes. The pods turn out to be excellent for storing excess furniture and thus make room for special startup equipment or any kind of delicate or decorative material people need to place in their home or home office. This way, they are saving considerably on renting space away from home, at least until they can afford it.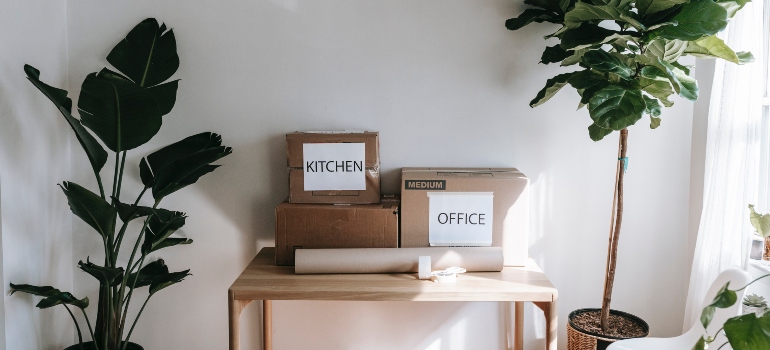 Business money-saving applications
Relying on business storage Seattle companies need can save you a lot of money if you plan on expanding your business. No matter if the company is recently established or you already have a couple of branches, there is no need to spend more on workspace rent than you should, so make sure to go with cost-effective decisions. And since getting more storage space for a good price is a reasonable choice, portable containers will be a perfect solution for all kinds of businesses.
Portable storage saves you money by providing the space you need when you need it
Lack of space is a huge issue and it can create a lot of problems along the way when you least expect it. Avoid anxiety in the middle of your relocation or the process of home remodeling by securing portable storage on time. Once portable storage is at your home, waste no time loading it with your boxes. For some extra protection, you can fill the space between items with packing peanuts, especially if you store fragile items that can't fit in a standard box.
And because these wooden containers are delivered to you and then taken to the facility,
you won't have to spend more money on renting a classic storage unit,
you'll avoid spending gas and time to transport and fill the storage,
there is no need to buy a lot of new storage boxes.
Everything you place there will be safe for as long as you want. Different weather conditions won't affect the inventory inside so you don't have to worry about snow and rain. Your only job is to make sure that the items inside are suitable for storing. Containers are clean and immediately ready for use.
And finally, portable storage can be yours anytime
When you decide to store your items, some regular units can be too far or simply taken at the given moment. Those who are short on time may not have the option of waiting and we all know that time is money. This is where portable storage comes into the spotlight: it will be yours anytime you need it. Storage specialists will deliver the pod(s)to you shortly and you can proceed with your plans. To make things even more convenient inform storage employees about your plans on time and they will help you choose the most suitable date.
Keep in mind that in some specific situations, you can count on a lot of professional help. Those who need to move on short notice can simply count on the door to door storage Seattle professionals offer. They will load your pods and bring them to and take them from your address quickly and safely. Compared to possible damage occurring when you transport the items and load a classic storage unit alone, you will avoid your damaging and breaking your items and save in the process.
Enjoy all the benefits of portable storage
Your budget should be your priority nowadays, no matter if you are moving, downsizing, upsizing, or simply renovating your home or office. If you check the reviews, you will see how reliable this method is. Chances are high that you will be using these containers for all future events that require extra space, like family gatherings and parties, creating hobby space at home, or home office. After you make a list of items you wish to store, start packing. Then call the PortaBox Storage team to estimate the needed number of pods, and await the delivery. It is fairly obvious that portable storage saves you money and by always aiming for economic solutions you will have enough for other important things in life.