Surviving the Summer Move in Seattle With On-Demand Storage Units
Surviving the summer move in Seattle comes with its fair share of challenges, from busy streets to unpredictable weather. However, with the convenience of door-to-door storage services, you can overcome these hurdles with ease. Seattle summer means crowded neighborhoods and limited parking, making it difficult to find storage solutions. But that's where door-to-door storage becomes a game-changer! As experts in the niche, the PortaBox Storage team is happy to tell you more, so read on!
Conquer the Summer Move Challenges Like a Pro
There are a few challenges of a summer move. Firstly, the city's hot weather can make the physical aspect of moving more strenuous. Carrying heavy boxes and furniture under the scorching sun can potentially lead to heat-related health issues.
Secondly, summer is the peak season for moving, which means busy schedules. It's essential to book your movers well in advance to secure your preferred dates and ensure a smooth transition.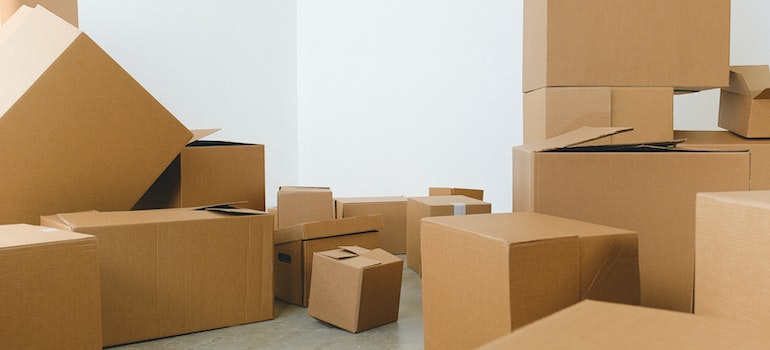 Finally, managing your belongings while simultaneously enjoying the vibrant summer activities Seattle has to offer can be overwhelming. Balancing packing and moving responsibilities with beach outings, festivals, and hiking trips requires careful planning and organization.
The Essential Guide to On-Demand Storage Solutions
When it comes to tackling the challenges of a summer move in Seattle, on-demand storage in Seattle can be a huge help. It is a convenient and reliable solution to store your belongings during the relocation. Portable storage containers are an excellent example of on-demand storage services.
These containers are delivered directly to your doorstep.
They can be conveniently loaded at your own pace.
These portable containers Seattle provides are typically housed in temperature-controlled facilities, ensuring that your items are protected from Seattle's variable climate.
Additionally, the flexibility of on-demand storage allows you to request delivery or pickup of your containers at any time, accommodating your specific moving timeline.
On-demand storage: A number one solution for a summer move
For those planning a summer move in Seattle, here are some useful tips and tricks to make the most of on-demand storage. When tackling a summer move in Seattle, the sweltering heat can pose a significant challenge. This is where on-demand storage comes to the rescue. This means you can avoid the strenuous task of loading and unloading your belongings in the scorching heat. Instead, you can take your time to carefully pack your items indoors, where it's cooler and more comfortable.
One of the key advantages of on-demand storage is the flexibility it provides for your packing process. Unlike traditional moving services, on demand storage Seattle offers will allow you to pack at your own pace. This means you can plan and organize your move meticulously, ensuring that everything is properly packed and labeled. This organized approach not only saves you from unnecessary stress but also helps you unpack and settle into your new home more smoothly.
Maintaining multiple tasks at once during a summer move
Moving can often lead to chaos as you try to juggle multiple tasks simultaneously. On-demand storage can be your solution to manage space during a summer move in Seattle effectively. As you transition to your new home, on-demand storage units serve as temporary storage spaces for your belongings. This allows you to move items out of your current home gradually. During a summer move, you may come across seasonal items that you won't immediately need in your new home.
Hence, Kenmore self storage is an excellent option for securely storing these items until the appropriate season arrives. Unforeseen circumstances can often disrupt moving schedules, causing unexpected delays. On-demand storage offers a flexible solution in such situations. If you encounter delays in the completion of your new home or unforeseen changes in your moving plans, on-demand storage allows you to safely store your belongings until you're ready to receive them.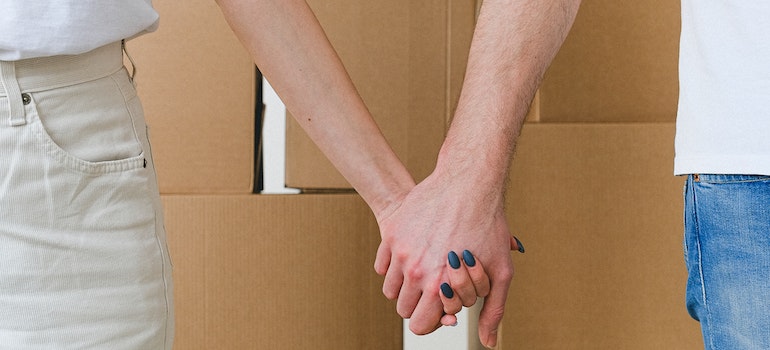 Summer Move in Seattle With On-Demand Storage: How to Choose a Suitable Storage Unit?
When it comes to selecting the right on-demand storage solution for your summer move in Seattle, several factors should be taken into consideration.
Size: Assess the volume of items you plan to store and choose an on-demand storage provider that offers a range of container sizes to accommodate your belongings. It's essential to avoid underestimating your storage needs. Many providers can provide you with more than one unit, allowing you to fit all your items perfectly.
The delivery and pick-up arrangements: Look for an on-demand storage service that offers flexible delivery and retrieval options. This means you can schedule the drop-off and pick-up of your storage containers at a time that suits your convenience. The ability to choose specific time slots and even request expedited service can greatly facilitate the moving process. Additionally, inquire about any associated fees or restrictions related to delivery and pick-up to ensure transparency and avoid surprises.
The security features provided by the on-demand storage solution: Your belongings deserve to be stored in a safe and secure environment of

Ballard self storage

. Look for features such as sturdy and tamper-proof containers.
Explore customer reviews and testimonials: Reading about other customers' experiences can give you a better idea of the level of service, customer support, and overall satisfaction offered by the company.
Beat the Heat and Have a Good Move With On-Demand Storage
Surviving the summer move in Seattle is no easy feat; however, on-demand storage units are here to save the day! Despite the bustling streets and unpredictable weather, on-demand storage offers a convenient solution. These units are delivered right to your doorstep, eliminating the hassle of finding parking in crowded neighborhoods. Additionally, you have the freedom to pack and unpack at your own pace, simplifying the entire moving process.
So, embrace the excitement of your summer relocation, knowing that on-demand storage is your reliable ally. With its assistance, you can conquer the challenges, learn what awaits you in Seattle, and enjoy a smooth transition in this lively city. With on-demand storage, you'll not only survive but thrive during your summer move!