The Art of Staging: How Portable Storage Can Help Sell Your WA Home Faster
Are you selling your Seattle home? You probably want to sell it faster and make it look as attractive as possible to potential buyers. Many people think selling a house doesn't require many changes around it, but staging proved that wrong. When you stage your house and prepare it for potential buyers who are looking, the chances of selling it and selling it faster are much higher. However, it's important to stage it properly and store the furniture you are not presenting. PortaBox Storage is here to tell you how staging while using portable storage can help sell your WA home. So, let's talk about it!
Understanding staging in Seattle WA
Before you stage your home and store all the items you don't want on display in a Seattle mini storage, it's important to know what staging is and why it is beneficial when selling your WA home. Staging is the process of preparing the property for sale by creating an appealing and inviting environment. This helps showcase the best features of a home. Staging involves decluttering, removing personal items, rearranging furniture, and decorating the space in a way that appeals to potential buyers.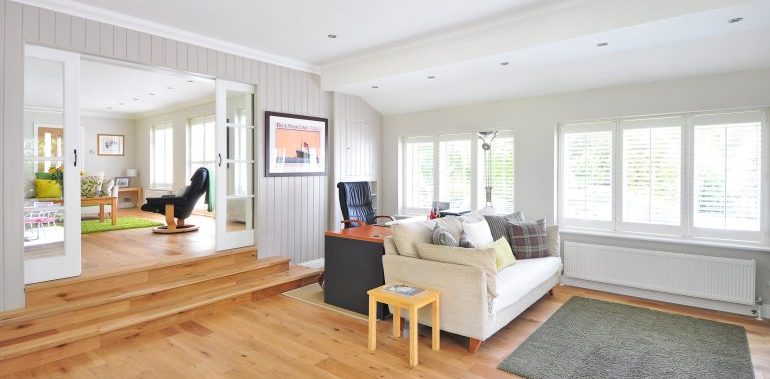 Why is staging so important when selling a house? This is because buyers want to envision themselves in this house. When they walk in and walk around, they want to imagine living there and feel like this could be their house. This is why it's important knowing how to doze the staging and remove personal items while still leaving in enough to make the space feel warm and welcoming. According to a survey by the National Association of Realtors, 77% of buyers' agents said that staging a home made it easier for buyers to visualize the property as their future home.
The art of staging
Staging a home is both an art and a science. You need to pay a lot of attention to detail, have enough creativity, and have a deep understanding of what buyers are looking for in a home. There are certain things that you can do to make your staging successful. Here are some of those things:
Depersonalize the space. It's important to remove personal items from your home. Even though this might be hard for you, it will make it easier for potential buyers to envision themselves in this space.
Declutter. A space filled with items and furniture that are due to be removed can make the space feel suffocating and smaller than it actually is. If there are items that you've been wanting to remove, now is the time.
Rearrange furniture. You should place your furniture in a way that maximizes space and makes it look open, welcoming, and big. This will also make it easier to move around when potential buyers are checking out the house.
Create a focal point. Every room should have a focal point such as a fireplace, artwork, or a nice view. These focal points will draw attention and create interest and depth.
Use neutral colors. To create a clean, modern look that appeals to a wide range of buyers, use colors such as beige, gray, and white. If your home and furniture are of different colors, don't panic, you can always get affordable decoration and details in these colors that will add to the look.
Maximize lighting. To make the space seem larger and more inviting, use bright, natural lighting. You should use natural light as much as possible, but you could also add lamps or other lighting fixtures to brighten darker areas.
Add finishing touches. Fresh towels, scented candles, and plush towels can create a sense of luxury and comfort that appeals to buyers. Make sure to not add too much, but enough to make the place seem sophisticated.
In order to stage your home perfectly, you will need to remove some personal items or items you no longer need. Make sure to look up portable storage containers for rent near me. Portable storage is much better than traditional one when it comes to staging a home. Keep in mind that portable storage can help sell your WA home faster. We will tell you how soon.
Portable storage solutions that can help sell your WA home
Portable storage solutions are a convenient and cost-effective way to temporarily store excess furniture and personal items when staging a home. We already mentioned that using mobile storage can help sell your home more quickly, so let's see how.
Let's say you are using Newcastle self storage. The self storage containers would be delivered directly to your home and loaded at your convenience. Once they're loaded, they can be stored on your property or at a secure storage facility until you're ready to move into your new home. Some of the benefits of using this type of storage are:
Convenience
Flexibility
Cost-effectiveness
Security
Accessibility
When choosing a portable storage provider, it's important to consider size and quality, and customer service. Look for a provider with a track record of reliability and excellent customer reviews.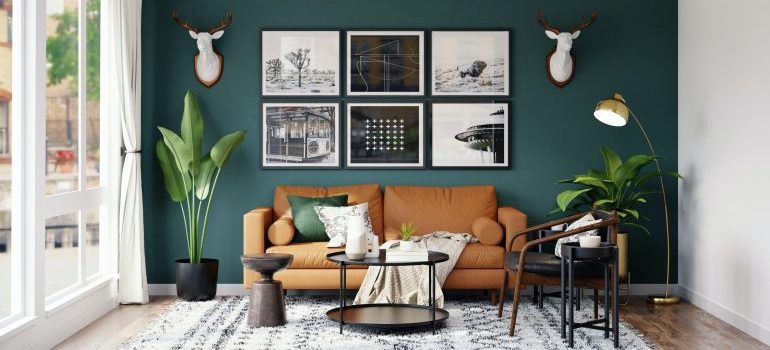 Using portable storage can help sell your WA home
Using self storage West Seattle has available for staging your WA home can be a game-changer when it comes to creating a beautifully staged home. Here is how it works:
Determine what items need to be stored. Before you stage your home, take an inventory of the furniture and personal items that you want to store.
Choose a portable storage provider. Research the best portable storage solutions and make an informed decision.
Have the containers delivered. It's best to arrange for containers to be delivered to you. Depending on the provider, you may be able to have multiple containers delivered at once.
Load the containers. Once the containers are on your property, you can begin to load them with the items you don't want in the staging of your home.
Store the containers. You can store the containers on your property or in a safe storage facility, as we mentioned.
Begin staging your home. Once all the excess and unnecessary items and furniture are removed, you can start staging your home.
Retrieve items as needed. If you feel like you should remove or add some items depending on different buyers or the vibe of the house, you can easily access your portable storage and make the change.
Using portable storage when staging can help streamline the staging process and make it easier to create a beautifully staged home. And a well-staged home will sell much faster than the ones that are not. By partnering with a reliable provider, portable storage can help sell your WA home quickly and take the stress out of storing process. Keep away excess items temporarily and focus on creating a space that will appeal to potential buyers.