The benefits of portable self storage for wedding planners
Only people in the wedding planning business know how hard and complicated that work is. Not only that you have to deal with grumpy brides and grooms on a daily basis, but you also have to manage a load of paperwork, and a ton of different items at the same time. Different decorations and wedding reception supplies are especially difficult things to handle. So if you are looking for a way to simplify your business, organize it more properly, and generally lift it up to a higher level, maybe it is time to rent some quality self storage Seattle is offering and start managing your inventory properly. There are many benefits of portable self storage for wedding planners. Read about them below.
Many wedding planning businesses are operated from private homes
Wedding planning is not like other businesses. In this business, you are in charge of making people's most important days perfect and unforgettable. And we all know how sensitive and touchy brides and grooms can be when it comes to their wedding day. And is there a better way to make them feel good than to make everything look spotless?
To make that happen you have to have a large inventory of wedding supplies that you can use for that purpose. But then comes an inevitable question of storing those items while they are not in use. And while large and already well-established companies have their warehouses, smaller, home-operated businesses, that are in a majority, are mostly keeping those items in the same place in which they operate their business. Like in a garage or a spare room.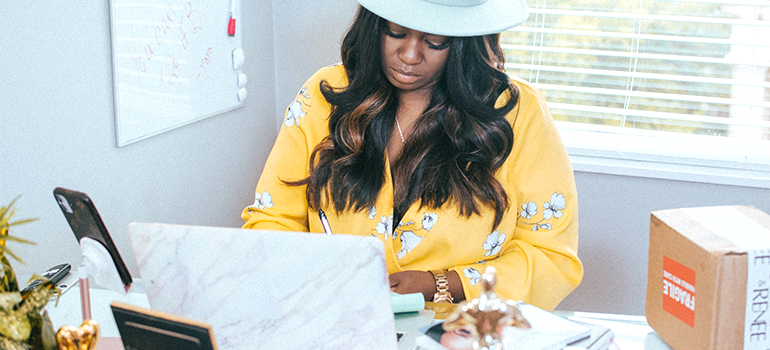 Keeping your inventory safe is your top priority
Unfortunately, even though storing items at home does have some small advantages, the first thing that you have to worry about is your items' safety. And your garage is not the safest place for your whole investment. Unfortunately, investing in alarm, fire sprinkler systems, or security doors is not cheap.
And, no matter how much you invest in your home security, you will never suppress the advantages that professional storage offers. Of course, you have to make sure that you find some quality business storage Seattle can offer. They should be completely safe facilities with surveillance and security guards. And on top of that, they should be climate-controlled spaces that will preserve your items in mint condition.
You will gain additional space that you can utilize in many ways
Keeping your items safe is one of your top priorities. But getting your inventory out of your home and gaining additional space that you can use for other purposes is one of the biggest benefits of portable self storage for wedding planners. If you find good on demand storage Seattle, it will be much easier to operate your business and your personal life. Now you will be able to keep your car in a garage for example. Or add a baby room if you need it. There are countless possibilities and it all depends on your needs and situation.
Make your business look more professional and appealing for the more generous clients
Even though there are many wedding planning businesses that are operated from home, that is not the thing that your clients would like to know. Especially those high-paying ones. If you want to look more professional and present your business as reputable and well established, using self storage is one of the first things you should do. Demanding clients like to see that you are well organized and that you are fully devoted to your business. Show them that you are by keeping your wedding supplies properly.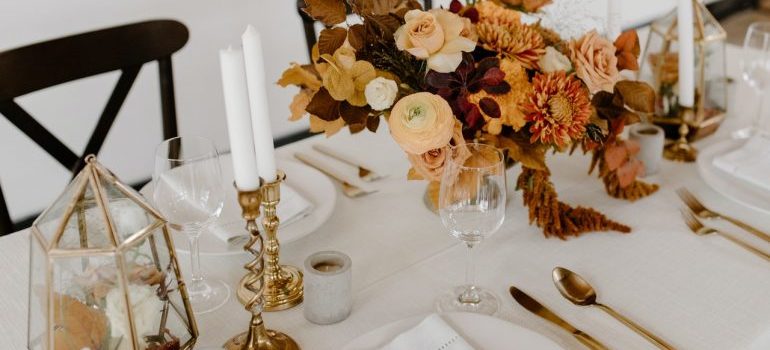 Manage your inventory more efficiently
Another big problem that you might have when keeping your inventory in an inadequate space is managing them properly. If you do not have enough space to keep your items well sorted, finding items that you need can be a difficult task. That is another advantage that wedding planners will feel when using quality self storage Bellevue has. When in storage your items will be properly boxed and labeled, you will have no trouble finding what you need quickly and effortlessly. This means that you will become more efficient and you will have a much easier task physically.
Lifting your business to the next step is one of the biggest benefits of portable self storage for wedding planners
Becoming more efficient essentially means saving time. And as we all know – time means money in the business world. Increasing your efficiency is one of the best and easiest ways to increase revenue. You do not have to invest much, and you will be able to do at least twice as much work as you used to. Your business will grow, and generally, lift your whole company to another level.
Portable self storage can help you manage your paperwork better
One thing that wedding planners have in common with other businesses is handling massive paperwork. Every business has problems with paperwork after a few years. And that is another thing in which portable self storage can help your wedding planning business. There are many professional storage facilities that offer business document storage. They will be kept in file cabinets properly sorted and safe. Moving your inventory as well as your excess paperwork to storage will definitely create a more pleasant work environment. And help you enjoy yourself more while at work.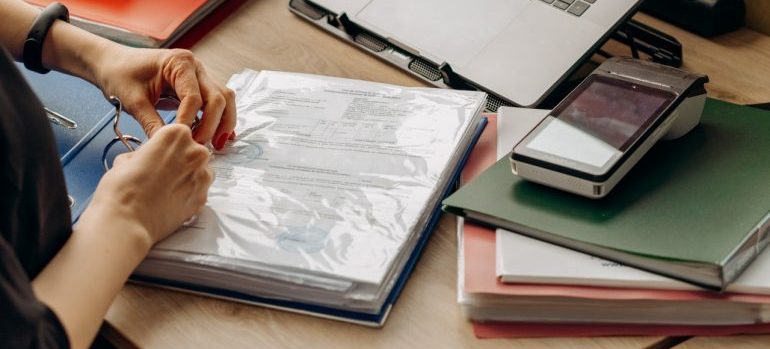 Simplifying your business can have a huge impact on your health
Making such a complicated and tiring business simpler and more efficient will also have huge benefits for your health. We all know that stress is one of the major health problems that business people suffer from. And from all the benefits of self storage for wedding planners, this has to be the most important one.
Start utilizing the benefits of self storage today
As you can see the benefits of portable self storage for wedding planners are numerous. So how come you aren't already using one for your business? It is time to finally lift your business to the next level. And the best way to do it is to start utilizing the benefits that you gain from using professional storage services.