The benefits of reorganizing your household with self storage
Do you have a room in your home that is currently not being used because of the clutter it contains? If you do, you probably think that it's ok because that room doesn't have a particular purpose. But what if we showed you that reorganizing your household with self storage and emptying that room could have huge benefits on your entire lifestyle as well as your family's? Of course, in order to do this right, you need to make sure that your items are kept in some quality storage units North Seattle has to offer – if you want to keep them in good condition, that is. Now let's take a look at what you can actually make from that one room you used for storage and how to do it right.
First, you need to prepare and determine what items you actually need to keep
Decluttering your household is not easy, especially if you are doing this for the first time. You have to do a lot of planning and preparation in order to do it right. The first thing that you need to do is to separate the useful items from junk – and you will have a lot of it, believe it or not. Storing junk will not only increase your storage cost, but it will also make the process much more difficult. That is why your first task is to get rid of it.
Of course, how you will do it, depends on how much junk you actually have. And whether it is really junk or maybe just some useful items that you do not need. Here are your options:
You can organize a yard sale (if you have plenty of items), sell them online, or sell them to some used items retailer in your area.
If you do not want to bother with selling your excess stuff, you can find a charity organization and donate them.
If your excess items are not in good shape to be sold or donated, you can call a junk removal service or take them to the recycling center in your vicinity.
Of course, selling your items is not an easy task. So if you are in a hurry to free up the space in your home, you can actually rent some good short term storage Seattle residents often use. And put those items there until you figure out what to do with them.
Make a detailed list of items that are going to storage
Once you get rid of the excess stuff, catalog those that you plan to move to your self storage Boise. Make a detailed list that will contain your items' names, dimensions, weights, as well as their condition. This list will help you determine what storage unit size you need to rent, keep track of the items you keep in storage and prepare an appropriate number of boxes you need for packing.
Your items need to be well packed if you want them to survive long terms storage unharmed
Finally, you need to make sure that your items are well packed before you put them in storage. As we mentioned above, use that inventory list you created to determine how many boxes you need. Of course, try to find the best packing materials Seattle is offering. That is the only way to keep your items safe while in storage.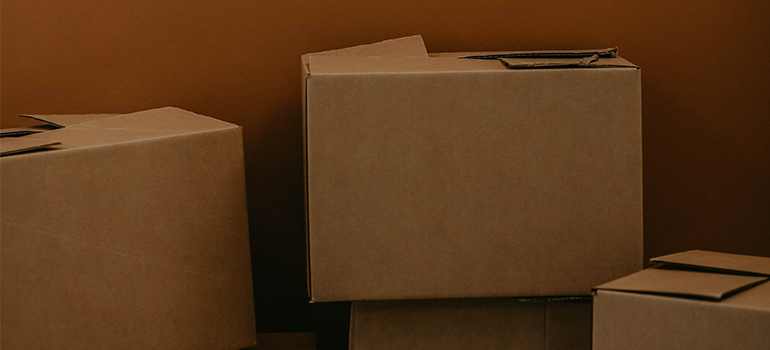 What you can do after you free up the cluttered space in your home
Now let's take a look at what you can actually gain by reorganizing your household with self storage. Here are some ideas:
Create a home office
Add a guest room
Free up your garage
Create a workshop
Set up a home gym
Turn your cluttered room into a home office
Nowadays, everyone has a need for a home office. Whether you are doing it full-time or part-time, freeing up one room in your home means that you can turn that one room into an office. If you are currently renting office space, this will immensely help your budget. Then you can simply redirect a small part of that money to pay for a storage unit.
Allow your guests to enjoy your home even more by creating a guest room
If you frequently have guests that are staying overnight, reorganizing your household with self storage means that you will be able to have a guest room in your home. Your guests will be able to stay longer (if you want that). And you will feel like a proper host if you can provide them with a separate room and a bed. Of course, that means that you will have to buy additional furniture. Unless you already have it among that clutter you planned to store.
Keep your car in the garage instead of outside
If your garage is currently replacing your storage, freeing it up means that you will be able to keep your car in your garage. Brilliant idea, isn't it? Jokes to the side, your car is surely suffering outside. Sun, rain, snow, autumn leaves, all affect your vehicle. If you keep it inside a garage, you will immensely increase its longevity.
Create a workshop
Another thing that you can do with the space you currently hold under clutter is a workshop.  If you like woodworking, for example, or something similar, reorganizing your household with self storage will help you create that workshop you always dreamed about. Of course, for this, you will need a lot of space. And it would be best if you do it with a garage or a shed. Woodworking is not particularly appropriate to be practiced inside a home.
Say goodbye to crowded gyms and workout in the comfort of your home
Are you paying a lot of money for your monthly gym pass? If you like to work out but you are not a fan of doing it in front of other people, simply, redirect that money to storage and workout equipment. And make a home gym for yourself.
Make sure that you find good storage
As you can see reorganizing your household with self storage has many benefits. It all depends on your needs and how much space you will actually gain by doing this. Still, make sure that you find good storage that will keep your items safe.