The benefits of virtual self-storage estimates
Whether you are a business owner or a realtor, teenager, or older adult, the truth is that we are all just trying to survive this pandemic with as few consequences as possible. While many non-essential businesses have closed months ago, the storage industry seems to be flourishing. A lot of this success comes from the newest addition to storage facilities – virtual estimates. The benefits of virtual self-storage estimates are immense and they are of vital importance for both storage providers and unit renters. So whether you are an owner of a Lynnwood self-storage facility or are interested in putting your belongings in one, then you definitely ought to read on. Some valuable insights are ahead.
The benefits of virtual self-storage estimates for storage providers
When the news about the devastating effects of the novel Coronavirus first reached the public, a lot of freight ensued. And for a good reason. Luckily, storage providers were able to continue with their normal activities with only a few modifications. Virtual self-storage estimates were one of them. If you were skeptical at first, then we are sure you are going to change your mind. Here are some positive ways in which virtual estimates have impacted self-storage in West Seattle.
You get to keep your business running
Do you need a benefit bigger than this? By switching to online estimates, your customers don't have to leave their homes. In the era of a pandemic, they don't have much of a choice. So if you want to keep your business up and running, we strongly suggest you concentrate on virtual estimates. Besides, this might be a great way to get new customers who will continue being loyal to your brand even after the pandemic runs its course.
Virtual self-storage estimates are a great marketing solution
We here at PortaBox Storage have had the first-hand experience into how competitive the storage industry is. You really need to be innovative and different if you want to rise above your competition. A great way to do that is by offering something everyone needs at the moment – online estimates.
Obviously, with a good marketing strategy, you are bound to attract more customers. An increased number of customers equals more profit and liquidity, which is a win-win situation. See how it's all connected and intertwined?
They are time-efficient
One of the biggest advantages of virtual self-storage estimates for storage providers is all the time you are going to save in the process. In normal circumstances, you usually have to clear your schedule and help your potential customer tour your Bellevue self-storage facility. But in this new era, you don't have to do anything more than type in a few numbers and letters.
If you schedule an online meeting via Skype or Zoom, you get to talk to your customers one-on-one and answer all of their questions. There will be no more hours wasted on the commute or on necessary grooming for the day ahead. Well, you will have to appear neat and tidy when scheduling a meeting with a customer – but you probably won't be in formal attire.
The benefits of virtual self-storage estimates for renters
In case you are looking into renting a unit during this pandemic, then it goes without saying that there's one thing that comes before anything else – your health. The good news is that there are many advantages of virtual storage estimates and most of them include your safety.
Virtual estimates keep you safe
Ever since the World Health Organization announced the pandemic, people have been advised to keep a social distance. Any close contact with another person is to be avoided, unless that contact is absolutely necessary, of course. You have to admit that close contact with a storage manager doesn't fall under the category of crucial.
So if you are trying to come up with good sides of virtual estimates, we don't think you should look any further. You will be able to find a perfect unit and avoid unnecessary contact. Sounds like a win-win situation.
Easier to get multiple estimates and compare them
Why put all of your eggs into one basket when you can first shop around? You might not have enough time for touring different facilities, but you can certainly find the time to request a few online estimates. This way, you will be able to choose the best and most affordable WA storage services in your area – all without having to leave the comfort of your home.
More cost-effective and time-efficient
In the pre-coronavirus era, you would schedule a tour of the facilities, drive to the location, and spend some time talking to the storage manager. Today, you completely get to eliminate the commute and get to save time and money you would spend on driving from point A to point B. We live in a world where we usually have everything but time. So wouldn't you take every opportunity you could just to save some of it?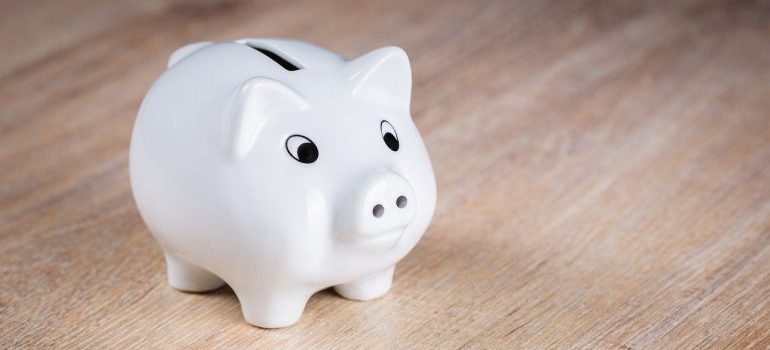 Take your estimate virtual today!
Whether you are a storage provider or a renter, you can definitely benefit from virtual self-storage estimates. It's true that these uncertain times have brought many problems and worries in people's lives. But not every change has to be a bad one. Just look at all the ways the storage industry has grown and developed in the past couple of months. The introduction of virtual estimates might have taken much longer than it did. Considering all the positive sides of this type of estimate, we don't see them disappearing with the disappearance of the pandemic. Quite the contrary.