The importance of labeling storage boxes
Do you have any hoarding tendencies? Or do you tend to lose your things easily? If yes, moving your household might quickly turn into a nightmare for you. You don't want to lose some of your precious items during a move. And you certainly don't want to look for them for hours once you relocate and test your patience. Luckily, there is a solution. Labeling storage boxes. It's such a simple thing yet so many people skip this step. If you do, we promise you, you're gonna regret it later. And here's why.
How does labeling storage boxes make a difference?
Good organization is crucial when moving long distances. If you're going to be moving across the country or overseas, you have to have a very good strategy in place. Labeling is just one small part of your moving strategy. But it is just as significant as having a good moving company by your side. Any professional mover will not start packing your boxes into the truck unless he labels them first. If you want to learn more about what impact on your moving outcome labeling storage boxes has, read on.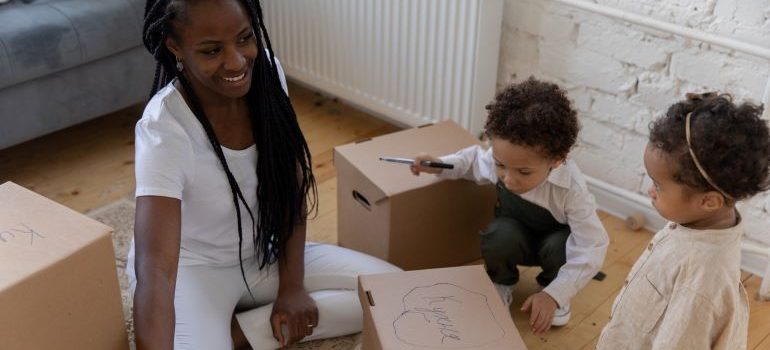 1. Labels will save you a lot of time
You can see what's inside a container, basket, box, and folder or on a shelf without having to open them up and search through each item. The use of labels also increases the likelihood that an item will be returned to its place. Rather than stuffing it in the first box, you notice after taking it out. It saves you the time and effort of looking through many places for an item when you need it.
2. Labeling makes it easier to keep track of things
With an efficient system in place, you don't have to spend time and effort reorganizing the same area over and again, which saves you both time and money as well. Whether at home or at work, most individuals must share their possessions and space with others. Labels are a simple technique that makes it easy for everyone to locate and return their belongings. Picture labels are an excellent solution if your system has to be accessible to those who cannot read. And if you're moving an office, for example.
3. It will help protect your belongings from mishandling
Including just one phrase in your packing can ensure that your belongings reach your new house in the same condition in which they were sent. There should be a "fragile" label on any object that is easily damaged or broken. Everyone who sees the box should be able to decipher what's inside thanks to the use of block letters. It's best to use the term "delicate" when putting fragile objects like pottery and glass into shipping boxes. If you're not sure where to get the best packing services Seattle to take care of all of your delicate objects, feel free to contact us at PortaBox.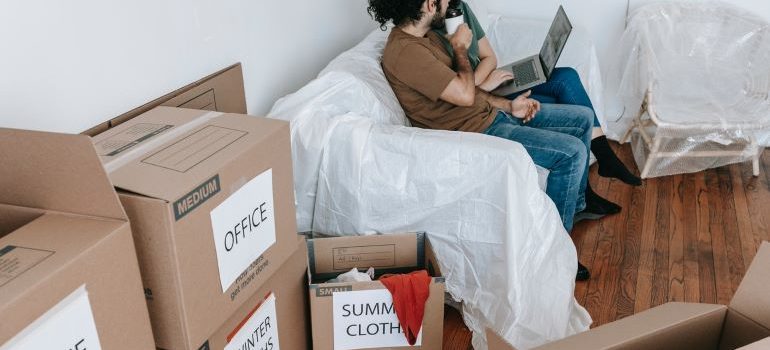 4. Unloading will be a breeze
With labels, you can plan ahead of time how many items you'll need and don't attempt to squeeze everything in at once. Keep in mind that you won't be able to move and unpack everything at the same time, so plan beforehand. You'll have a much easier time unloading the truck if everything is labeled neatly. You'll know exactly what goes into which room. If you don't want to hassle with loading and unloading, on demand storage Seattle is the best possible option for you. You'll easily have all your stuff packed, picked up, and neatly stored for your maximum convenience.
5. It allows for much easier unpacking
It's also a breeze to unpack and settle in. Even if your belongings are still in boxes, moving into a new home may be quite a challenge. Labeling your boxes might help you locate what you're searching for if you're in a hurry. If you're gonna be storing the boxes using storage pods Seattle, you will have a much easier time organizing your pod as well.
6. You'll be less stressed if you label
As long as it's simple to locate what you need when you need it, you don't have to worry about wasting time and energy hunting for things you know you have, but can never find! As a result, the amount of clutter in your living area is reduced, which has a positive impact on your overall well-being. And you won't be irritated once you get to your new house and you don't remember where you put an item.
7. Labels will help you get the job done faster
If you use labels, you'll be much more productive. You'll be more focused when you don't spend time hunting for things and aren't upset or concerned about not being able to locate what you need. Labeling will not take you much time out of your day. And it can save you a bunch of time and energy once you get to your storage unit or your new house and everything is labeled and organized. Wouldn't you want to spend less time on moving and more time with your family? Besides labeling your storage boxes, you should also consider having an essentials bag where you'll have everything you'll need right away.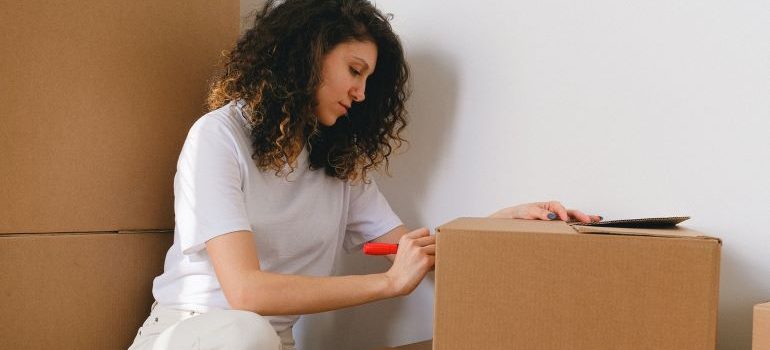 For more moving and storage advice, feel free to visit our blog at PortaBox Storage Seattle! On our blog, you'll find information on relocating, storing, and keeping your house organized. You can count on us for all of your moving and storage requirements! Good preparation will boost your morale and make your relocation an easier hurdle to overcome and labeling storage boxes the right way is how you start.