The pros and cons of buying a fixer upper
Opting for a fixer-upper may seem like a challenging project. There are many pros and cons to this decision, and knowing them can help you make a better estimate. Buying a fixer-upper has made many people happy recently, as it is a practical and affordable living solution. However, even with residential solutions such as this one, there is a strong need for professional assistance. Having adequate moving and storage support may change the course of your relocation entirely. You can rely on our quality temporary storage Seattle solutions at PortaBox Storage. With the help of our trusted moving team, you will be able to overcome any obstacle.
What to know before buying a fixer-upper?
If you want to begin a new project such as this one, you may want to know the basics first. Generally speaking, a fixer-upper refers to a property that needs to be repaired in one way or another. This makes it more affordable for buying, however, money isn't the main driving force behind the decision for buying a fixer-upper. A good idea before opting for any type of relocation is to find well-kept Mill Creek self storage. Storage solutions are an amazing way to save space and time. Every relocation calls for the best moving and storage team possible. This is why it should be among the first steps one takes before buying a new home.
What are the positive sides to buying a fixer-upper?
When you begin to make plans for buying a fixer-upper, you will find many benefits to it. As it is one of the most important decisions to make, a lot of planning goes into it. Here are some of the benefits that will bring joy to your planning process.
Affordability is one of the main reasons for buying a fixer-upper
Not having to buy an entirely new home usually brings discounts and greater affordability. If you are planning to buy a fixer-upper, this is probably one of the main reasons you wanted to do it. Solutions that are both practical and affordable are usually the best choice. If you are looking for similar characteristics to your storage, try opting for Woodinville self storage. In case you are unsure about the full price, contact PortaBox either online or via the website. You can always get a free storage quote to have the best financial estimate.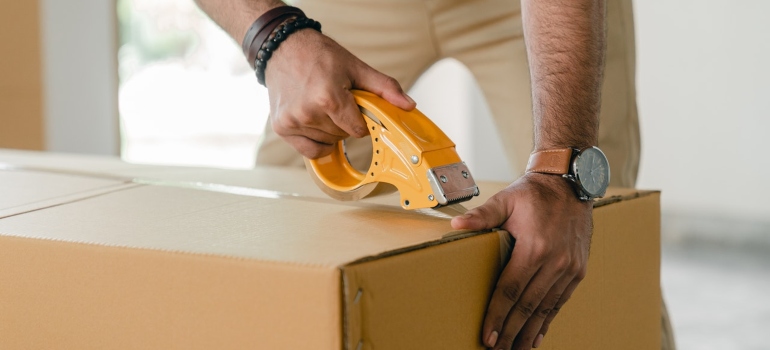 If you like to get creative, this is the call for you
Rarely anything can compete with buying an entirely new house at a lower price and redecorating it as you desire. Not only will you get a chance to live in a space suited perfectly for you, but you will also experience creativity on a whole new level. Fixer-uppers are usually bought with a lot to be repaired. This means you will have a lot to plan after you buy it, and can have many fun ideas finally tested out. These can include anything from decorating, painting, storage solutions, bringing entire rooms together or apart, and more. There are no limits to what you can do with your new living space.
The result may be surprising
Since you are allowed to get as creative as you can, you may end up with an amazing final result. Your home can even turn out to be more valuable than it used to be – which can be used in various ways. For example, if you would like to resell it sometime in the future, the entire process can suddenly have a new meaning. You can upgrade your fixer-upper so much that it pays off in more ways. You can sell it or rent some rooms if you want to. The choice is yours, however,  bear in mind that it may become so beautiful you wouldn't want to leave it! In case you still need storage before you proceed to sell the place, consider trying out short term storage Seattle. Short-term storage solutions are excellent for situations like short-term relocating.
The downsides of buying a fixer-upper
Although there are a couple of downsides to this process, they shouldn't discourage you. Any project that you think through carefully may end up being amazing. However, it is good to know whether or not you have everything you need. In the case of buying a fixer-upper, you will need some extra time, energy, and surprisingly, a very well-rounded financial plan.
It takes more time to finish all the work
More often than not, it takes a while until you finish all the repairing, remodeling, and decorating a fixer-upper needs. If you want to proceed with some greater ongoing remodeling, such as piping, floors, or even adding extra parts of the house, it can take a lot of time and effort. However, let the result motivate you, and the hard work will surely pay off. Bear in mind that sometimes the work takes months or even years to finish.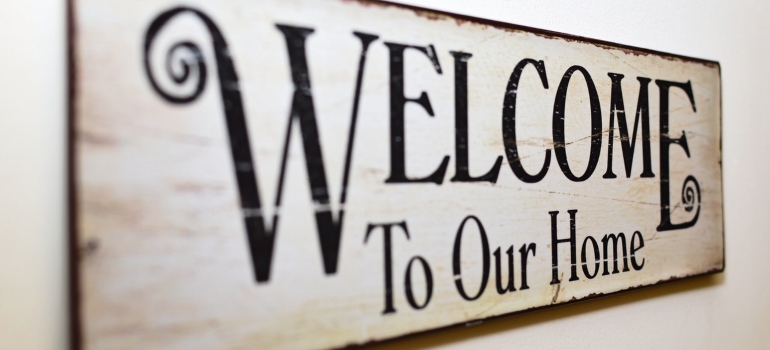 The amount of work determines the final price
The biggest downside to buying a fixer-upper is that it will probably cost more once you get to the end of it. If you plan to do some heavy work that takes a lot of time and energy, it will add to the price. This is especially true if you are not the only person doing the work – electricians, plumbers, and other professionals you ask for assistance with all have their price lists. This is why it is a good idea to make a very detailed plan once you get to analyze the fixer-upper. If you know what you are headed to, you will know how to prepare.
Putting everything into perspective
Since buying a fixer-upper is always a unique process, only you can decide whether or not it is worth it. It is considered to be one of the best choices for those willing to put in the creative efforts, as well as those looking for cheaper buying prices. If you are feeling unsure about the decision, you can explore some of the best fixer-upper renovations. As with all other important life decisions, enjoying the process will be most valuable. That way you will have a great home to look forward to, as well as a creative and fun path to it.