The pros and cons of home storage
Having material possessions is important to most people. It's just who we are as humans. To have the ability to own things that we find valuable, useful, or both is a fundamental human need. However, the space required to store all of our material possessions might make us uncomfortable with our need to get more. After all, space in urban dwellings is at a premium, and reducing one's personal property holdings is not often on anyone's wish list. Storage units are quite useful for decluttering and getting rid of stuff we don't need right now but know we'll eventually want again… However, there are instances when we just can't afford (or choose not to) rent a storage unit at one of your local facilities. Then the convenience of having storage spaces right on site would be greatly appreciated. Today at PortaBox Storage we're talking about the pros and cons of home storage.
What is home storage?
The name alone reveals a great deal. They're the areas of your house that you've dedicated to storing stuff. If every time you walk into the hallway or the living room, you are greeted with congrats and directions, then you know you have too much stuff lying about. When it happens, you know it's time to clean out the house. But where should you put all of that stuff? If you don't want to or can't afford to buy storage units North Seattle offers, you may utilize one in your home instead.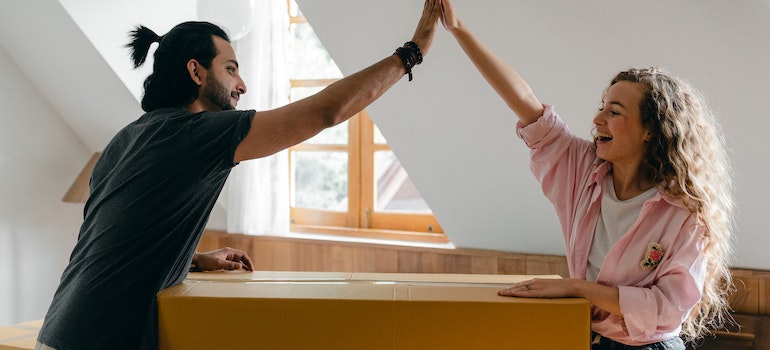 Storage spaces inside the home might be set up anywhere there's room. The attic, the cellar, the hallway, or even your backyard; any of these may potentially be the case. In fact, any space on your property may serve as a storage unit with the help of strategic organizing and a little bit of creativity. There are, however, certain considerations worth addressing before beginning the storing process.
Pros and cons of home storage today
When you create a home storage system to properly store your items and keep your house from becoming cluttered, you are using a storage solution. The goal is to make a place for other things to be stored safely, which usually means cleaning out storage space. To do this, you'll need a variety of containers and multifunctional furniture.
Pros:
Accessible. You won't have any problem getting to your stuff because it is all stored in your own house. In this scenario, going outside of the house isn't necessary to fulfill your needs.
Brings out resourcefulness. Putting your items in storage may be a creative and entertaining activity since it challenges you to find new places for your things.
Budget-friendly. Having a place to put your belongings at home encourages ingenuity, which in turn encourages you to come up with creative and economical solutions to your storage needs. When it comes to storage, some individuals prefer to build their own, while others choose to purchase multi-functional furniture.
Cons
Organizing home storage can be a lengthy process. Having everything in its place at home is a great sensation, but it's a lot of work. To get everything done, you need to schedule it.
It takes up a lot of living space. Unfortunately, not every home has sufficient space to keep large objects safely and securely.
In the end, you may end up with even more mess.
Needs constant upkeep. Due to its proximity to living quarters, the storage space in your home requires constant cleaning to prevent the accumulation of dust and bugs, both of which can have negative effects on human health. You'll never worry about the safety of your stuff at a storage unit because they will all be in a safe and clean indoor space.
Decluttering and organizing your home storage
What you plan to store in your own home storage units is a major consideration. If you want to fill your Seattle mini storage efficiently, you'll need to know exactly which furniture pieces you'll be storing. This also applies to putting away any other kind of item.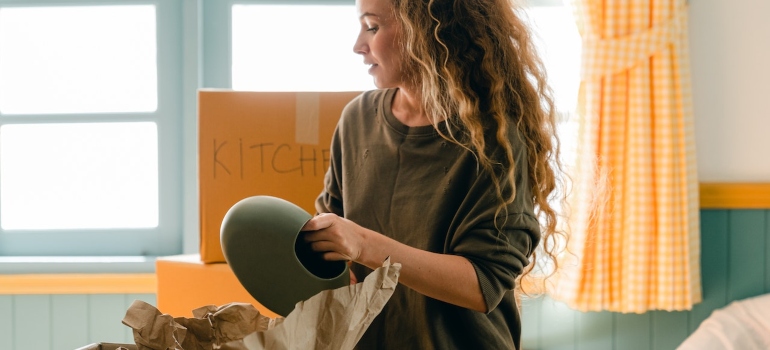 There's no way to store everything, so you may choose from one of three other possibilities for the stuff you won't keep.
Sell. Get some cash by holding a yard sale.
Donate. Rather than keeping items in your own home, you might give them to a good cause.
Recycle. – Last but not least, if you and no one else can find any use in these objects, you might as well get rid of them. On the other hand, reuse and recycle materials wherever you can.
Renting storage as an alternative
Besides describing the pros and cons of home storage, let's compare and contrast the various types of storage facilities. If you think you've got too much stuff lying around your house, you'll likely want a secure storage unit at your disposal for low monthly rent payments. These units can be found in buildings of varying sizes and configurations. However, you can tell them apart quickly by categorizing them as either outdoor or indoor storage.
Outdoor and indoor storage: safety and access
This distinction is only in nature. There will not be much of a change on the inside of the units, though. The terms for them will remain mostly the same. It's a whole other ballgame when it comes to access, though. Plan on picking up your ski gear in the middle of a snowstorm? For your belongings' safety, secure indoor space at Bainbridge Island self storage is recommended.
Storing heavy bulky items
Want to go back and get the piano that weighs a quarter of a ton that you left there five years ago? If you don't want the hassle of doing it yourself, then the mobile storage containers Seattle recommends are best for you.  You can get your piano delivered right to your doorstep.
Storage of temperature-sensitive items
Temperature control is an additional criterion for classifying storage facilities. We usually advise our clients to seek a storage facility with temperature control, since it is an important feature, especially for long-term storage. Kenmore self storage with temperature control is a powerful weapon ensuring the safety of all your stored items.
A quick summary
With all of these pros and cons of home storage lined up, home storage units are still pretty convenient, and they work well for most people. However, if you need to keep items that are very precious or sensitive to temperature and humidity changes (like wine), you might consider paying for a storage unit. Just make sure you choose a business that is BBB-recognized so you don't get scammed.