The risks of renting public storage in Seattle
Are you thinking about renting public storage? In this case, you need to be aware of the fact that there are significant risks. Even though this may seem like an affordable solution, you should think twice. As a matter of fact, we are going to let you know the most important pieces of advice concerning this part and you will know what to pay attention to. Take some time to read this text and you will get familiar with some of the most important risks of renting public storage in Seattle.
You need to make sure your storage is clean
Something that is highly important when making a decision on which storage to rent is whether it is clean. This is not important for aesthetic reasons. It is important because of the overall safety of your belongings. For example, if your storage is not clean and you put your items inside, they can suffer certain damage.
In case there is mold in the storage, your items are going to be far from safe. Also, you need to pay attention to whether they do pest control regularly. If they do not, you should definitely not think about renting the storage in question. If you decide to put your trust in PortaBox Storage Seattle, one thing is certain – you will not have to worry about things of this kind at all.
Check whether storage has easy access
Another highly important factor you need to consider is whether storage has easy access. Of course, your storage should be available to you when you need it. In addition to this, it should also have physically easy access. It means that you should be able to approach your storage with your car. This should especially be the case if you plan on storing some bulky and heavy items. The last thing you want in that situation is to carry those items by yourself from your car to your storage and cross a long distance. This is not going to be a problem if you rely on Issaquah self storage. It is quite convenient and storing your items will not be troublesome.
One of the risks of renting public storage in Seattle is safety
Safety is probably the most important factor in the process of choosing storage. Since you need to be sure that your belongings are going to be in the perfect condition when you pick them up, you have to make the right decision. What you should do is check whether they have surveillance cameras. In addition to this, the storage in question should have proper lighting, motion detectors, and formidable fencing.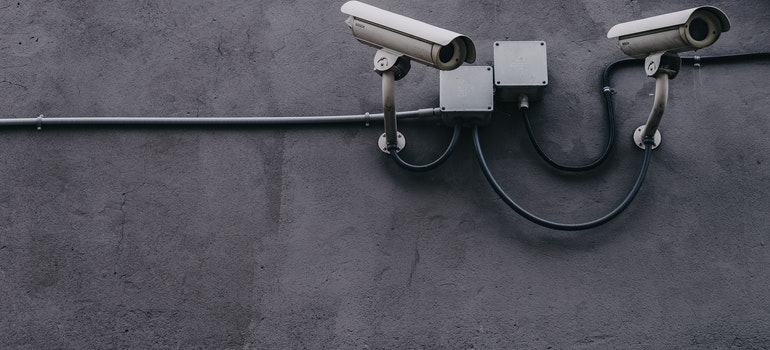 It can easily happen for public storage not to have something aforementioned. This is why you should think about renting some of the safest mobile storage containers Seattle has to offer. Placing your items in one of our secure facilities is where each item of yours is going to be in great condition. There will be no need to worry about whether you will get your belongings back and in what condition.
Think about whether you are going to need climate-controlled storage
If you need to store items that require a certain temperature, you are going to need climate-controlled storage. For example, in case you want to store artwork, wooden items, or some documentation, one thing is certain – they are going to be damaged if there is mold or if storage is damp. So, before you make a final decision, make sure you check this as well. It is better to be safe than sorry because some items cannot be replaced if they get damaged. Should you put your trust in on demand storage Seattle, you are not going to have a problem of this kind. You will know that your belongings are going to be in perfect condition for as long as they stay in storage. You are going to preserve your peace of mind as well.
There may be some hidden costs
What is also highly important is to open your eyes widely when checking the costs. Of course, they are going to provide you with some basic pieces of information, but you should make sure you are familiar with all of the details before signing the contract. Go through the contract and you will learn more. In case there is something unclear, feel free to ask. For example, they may charge cleaning and overall maintenance of storage separately. This is something that makes renting storage quite expensive.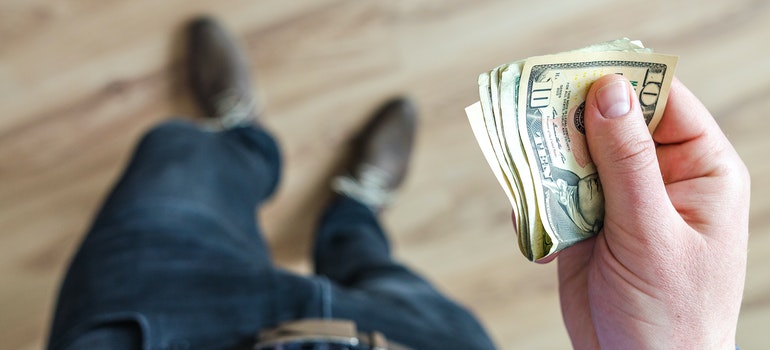 Make sure you check how much renting an average storage unit costs. Start from here and you are going to learn quite useful things for this entire process. With this in mind, it will be not easy for a certain company to trick you. On the other hand, if you go for the services of PortaBox, you will be familiar with all of the details.
Basically, if you are thinking about renting public storage, think twice. There are some risks of renting public storage in Seattle and we have mentioned some of them. Feel free to compare public storage services with the ones PortaBox has to offer. You will surely realize that the latter is a better option for many reasons. First of all, you will be sure that your items will be in a safe place. Second, you are going to know all of the details and there will be no surprises (especially no unpleasant ones). Take into consideration all of your options and make a decision based on what is best for your items.