The Role of Mobile Storage During Transition to Senior Living
Transitioning to senior living for the elderly in the Seattle area can be an emotionally charged and logistically complex process. The thought of downsizing and parting with cherished possessions can be overwhelming for many individuals and their families. However, with the advent of mobile storage solutions, such as storage units Lynnwood WA offers, a practical and efficient solution has emerged. Utilizing mobile storage during transition to senior living units offers a unique way to alleviate the stress associated with switching homes. Learn how with us.
Transition to Senior Living – a Big Accomplishment
Transitioning to senior living is a significant life change that can be prompted by various factors, such as:
The need to downsize
Health considerations
The requirement for specialized care
Downsizing often becomes necessary as seniors seek a more manageable living space. It may involve moving from a spacious family home in Seattle to a smaller apartment or a senior living community. This shift can be emotionally challenging. The familiarity and comfort of a long-term home can make it difficult to imagine starting anew in a different environment. Each item carries a story, a connection to the past, and letting go can feel like losing a piece of one's identity.
However, recognizing and addressing these emotional aspects is essential for seniors to embrace the benefits of senior living fully. It is an opportunity to create a fresh chapter and focus on enhanced well-being.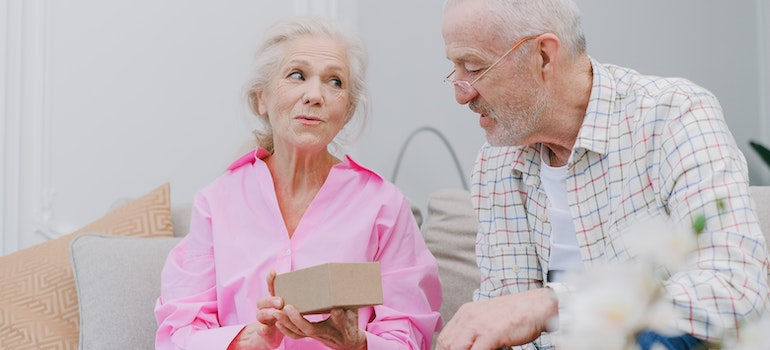 Mobile Storage During Transition to Senior Living – Why Should You Choose It?
Mobile storage units offer a flexible and convenient way to store belongings during the moving process. These units are delivered directly to the individual's doorstep. Seattle seniors can take their time to sort through their belongings and determine what they want to keep, sell, or donate. Additionally, mobile storage units are designed with durability in mind.
Experts construct these units using sturdy materials that ensure the protection of stored items from potential damage. Moreover, Seattle storage professionals equip the units with security measures, including lock systems and surveillance at the facility. With the convenience of Renton self storage, seniors can maintain a sense of control and security over their possessions.
Benefits of Mobile Storage You Cannot Afford to Miss
Mobile storage solutions offer a remarkable level of flexibility and significantly reduce the stress associated with the transition process. The beauty of mobile storage in the Seattle area is that professionals deliver it according to the customer's preferred timeframe. This means that seniors and their families can plan the logistics of their move at their own pace without feeling rushed or constrained by rigid timelines. For example, you can do online research on portable storage containers for rent near me and enjoy the convenience of on-demand delivery and retrieval.
One of the significant challenges when transitioning to senior living is the process of downsizing. Mobile storage units alleviate this challenge by offering a temporary place to store belongings while decisions are made regarding what to keep, sell, donate, or pass on to family members.
Having this dedicated space helps seniors take their time and make thoughtful decisions about what will best suit their new living arrangement. Mobile storage provides a practical solution that allows Seattle seniors to retain control over their belongings while embracing a more streamlined and simplified lifestyle.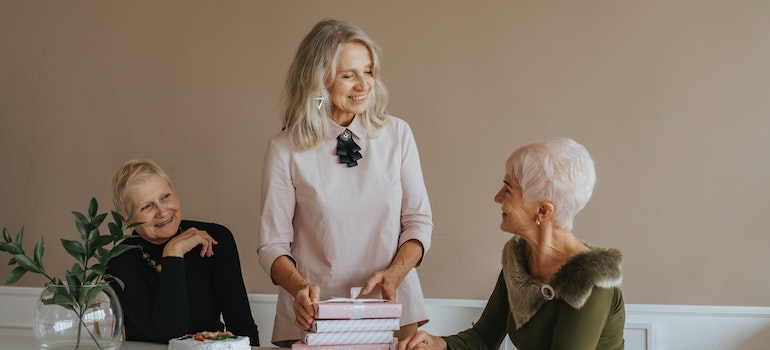 The safety and accessibility of stored belongings are paramount, especially for seniors who may have mobility issues. Mobile storage units prioritize both safety and accessibility factors. Additionally, they are equipped with advanced security features. This heightened security ensures that their treasured possessions are safe and well-protected throughout the transition process.
Moreover, Ballard self storage units have ground-level access or ramps, making it easier for seniors to load and unload their belongings. This accessibility feature ensures that Seattle seniors can navigate their storage unit with ease, even if they have limited mobility.
What Should Seniors Consider When Choosing Mobile Storage?
When it comes to selecting a mobile storage solution for the transition to senior living, seniors should consider several factors carefully. Here are the key factors:
Size: Mobile storage providers typically offer various unit sizes, ranging from small containers to larger units, allowing individuals to select the option that best fits their requirements. By accurately estimating the storage needs, seniors can avoid the inconvenience of either having insufficient space or overpaying for unnecessary extra rooms.
Delivery and pick-up arrangements: Different mobile storage companies offer varying arrangements, so it's important to consider factors such as scheduling flexibility and convenience. Some providers offer door to door storage Seattle service, where they deliver storage and pick it up directly at the desired location. Additionally, inquiring about the company's delivery and pick-up policies, including any associated fees or restrictions, can help seniors plan their transition effectively.
Security features: This may include features such as sturdy locks, 24/7 surveillance, and secure storage facilities. Additionally, considering the reputation and reliability of the mobile storage company can provide further assurance.
Additional services: It's beneficial to explore any additional services offered by mobile storage providers. Some companies may offer packing supplies, such as boxes or protective materials, to facilitate the packing and organization process. Others may provide assistance with loading and unloading belongings.
Additionally, conducting thorough research, reading customer reviews, and seeking recommendations from trusted sources can provide valuable insights into the reliability and quality of various mobile storage providers.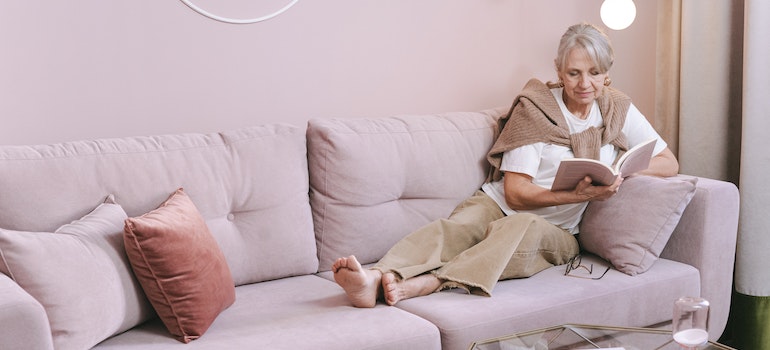 Experience the Tranquility of a New Home with Mobile Storage
With its convenience and flexibility, using mobile storage during transition to senior living alleviates the stress of downsizing and moving belongings in and out of Seattle. Whether you're moving to a smaller space or temporarily storing items, mobile storage provides a secure and accessible option. Embrace a smoother transition to a peaceful life during the golden years by utilizing portable storage units! And at the same time, ensure your treasured possessions are safe and ready for this new chapter of your life.