The Top Myths about Storage Container Rental, Busted
Contrary to popular belief, container rental is not reserved solely for large corporations with deep pockets. We aim to debunk this misconception and other myths about storage container rental once and for all. Don't be misled – this option can be a game-changer for your moving, packing, or storage needs. Our team of reputable self storage Seattle providers is here to address any misconceptions that may deter you. Remember, containers are not mere oversized boxes; they offer a cost-effective solution to various storage challenges. Join us as we present the facts and prove the value of container rental for your storage requirements.
Busting Myth #1: Storage Containers Come with a Hefty Price Tag
You've probably heard that storage container rental can burn a hole in your pocket. However, the practice tells a different tale. When you dig a little deeper, you'll discover that container rental is far from unaffordable. Therefore, let's put this myth to rest.
A Wallet-Friendly Option
Considering other storage options, you'll find that mobile storage containers Seattle rental often comes out on top. The cost-effectiveness of these containers is noteworthy. They offer a bang for your buck, especially when compared to the high costs of warehouses and storage units. This is something that can help you out when you want to save some money for the future. With this in mind, you will be able to plan moving or remodeling activities freely.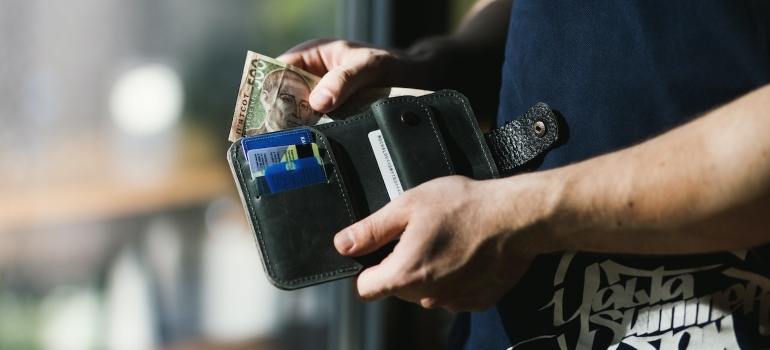 Utilizing professional storage saves money
Here's a bit more food for thought. In the long run, renting a portable storage unit where your items will be safe means saving money and having some peace of mind. Moreover, over time, these potential long-term savings can add up to significant amounts. Therefore, rather than being cost-prohibitive, storage containers could be the wallet-friendly solution you've been looking for.
Debunking Myth #2: Storage Containers are Exclusive to Construction Sites
Believe it or not, storage containers are not just for construction sites. That's a myth that's been circulating for far too long. Let's bust it open. Picture this: business storage Seattle service is ready to help you out at any moment with storage units. Having a lot of inventory items that can take up space means you will only lose money and time getting around them. With professionals, you can relax knowing they are picked and stored properly.
Dissecting Myth #3: Storage Containers Aren't Secure
You may have come across whispers that storage containers lack proper security. However, this couldn't be further from the truth. Today's storage containers are kept in a facility equipped with a range of security features. With lockable doors as standard and advanced locking systems seen at self storage Shoreline facility, your valuables are kept safe and sound.
So, you can sleep easy knowing that your belongings are secure. In addition to standard locks, many storage containers even offer robust steel construction. That's a far cry from the supposed 'lack of security,' isn't it? Storage containers aim to provide peace of mind.
Therefore, the next time you hear someone say these containers aren't secure, you'll know better. Because, in reality, they're designed to safeguard your items, making them a reliable choice for your storage needs.
Myth #4 Debunked: Transportation of Storage Containers is a Herculean Task
Ever heard that moving storage containers is like scaling a mountain? Let's clear the air on that. Contrary to popular belief, storage containers are far from challenging to transport. With services like on-demand, door-to-door delivery, and pickup, they're as easy to move as ordering takeout. It is always best to consider contacting professional storage companies than thinking you can do it on your own.
The Convenience and Benefits of Storage Unit Rental
This is a perfect opportunity to get to know how easy it is to get your storage unit. Firstly, there are several questions you need to answer if you want to get into detail about it:
The quantity of space you need – This will help you decide how many containers you should rent.
Insert the desired location you want them to be delivered.
Packing made easy! With these units, you can pack your items once and let the company move the whole container to the storage facility. No more unloading and moving again!
Containers are easy to handle! – You can choose whether or not you want to store them at a warehouse or ship them.
Ease of access – This says it all. You can easily access your stuff without any delays or appointments.
With flexible space options, easy delivery, simplified packing, and convenient access to your belongings, you will quickly embrace the simplicity and convenience of storage unit rental.
Cracking Myth #5: Storage Containers Don't Have Temperature Control
It's time to tackle a pervasive myth: the lack of temperature control in storage containers. Indeed, there are temperature-controlled facilities on the market. They're designed to protect sensitive items from temperature swings. Whether it's furniture, memorabilia, or business inventory, these containers got your back.
Therefore, when you use mobile storage services, you can rest assured your items are stored in facilities with temperature control such as self storage Marysville WA offers. Do your items need temperature control? If so, these containers are a practical option.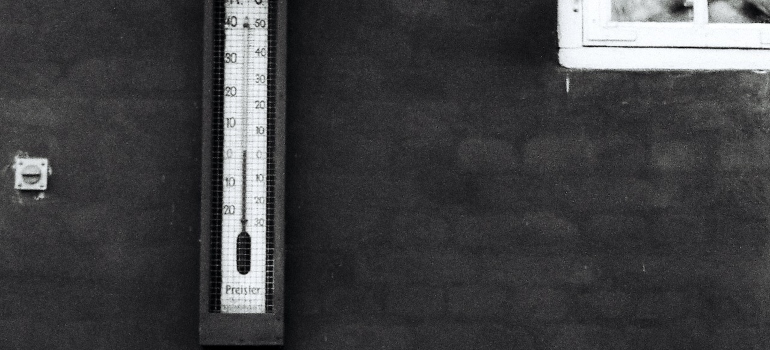 Summing it Up: Busting Myths About Storage Container Rental
As we've navigated through the sea of misconceptions surrounding door-to-door storage Seattle rentals, we've seen how each myth crumbles under scrutiny.
Costly? Hardly. The rental of storage containers can be more cost-effective than other storage alternatives.
Exclusive to construction sites? Nope, they're versatile and adaptable to a myriad of uses, both residential and commercial.
Lacking security? Think again. Modern containers come with robust security features.
Difficult to transport? Far from it. With on-demand delivery and professional assistance, relocation is a breeze.
Temperature control? You bet. Facilities can provide temperature-controlled environments for your items.
These mobile containers are practical and reliable storage resources, offering flexibility, security, and adaptability. Therefore, it's high time we leave the myths behind and embrace reality. However, the final choice always rests with you. Now that you're armed with the facts, your decision will be more informed. So, don't let the myths about storage container rental sway you. Instead, consider storage containers as a viable option for your storage needs. It's about choosing what's best for you, and these containers might be the perfect fit.