Things To Know Before Renting Portable Storage Containers
Are you about to move? Need to stay in a temporary home until the moving day comes? Need more space for your belongings? No problem. Self storage Seattle and portable storage containers are the best solutions. Wonder how and when to use it best? Check the main factors to know before renting portable storage containers and make the best decision and plan. Save time, money, space, and energy and ensure peace of mind.
Why do you need portable storage containers in the first place and what are the benefits of renting one?
If you are having second thoughts about renting portable storage containers, check the main reasons for using one:
Save space – Whether you are moving or just decluttering, using is a perfect solution to save space and organize.
By hiring storage services, you'll ensure the safety of your belongings.
You'll have all the items at hand.
You can move portable storage containers to a warehouse.
There's no heavy lifting.
If you have your own business and it expands, you'll need space where to keep new items.
It's cost-effective.
Flexibility – add or remove storage pods.
Important steps when renting portable storage
Renting portable storage containers Seattle is much easier than renting a storage unit. The process consists of several steps. However, you first need to define what you need a portable storage container for and for how long. This is a crucial step so that you can organize well and avoid all potential issues.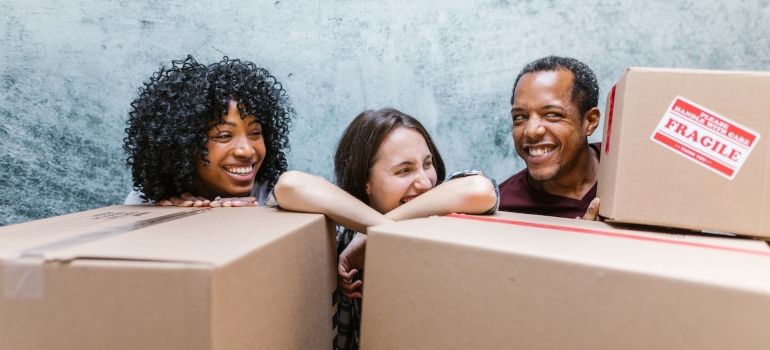 However, it is important that you store a container in a warehouse where your belongings will be safe from any damage. So, if you are moving, you can store your container in one of our storage centers. Then, you need to decide whether you need long-term or short-term storage solutions.
Then, you should determine the size. Our containers are 5′ wide x 8′ deep x 7′ 6″ tall (outside) and 4′ 6″ wide X 7′ 6″ deep x 7′ tall (inside). Based on this, you can make a floor plan but before that measure your belongings.
FAQ about renting portable storage containers
Although hiring portable storage services is pretty simple, it won't be a bad idea to check the main traits. Here are some FAQs about renting mobile storage containers:
How to order a storage container – you can do it online or call us
Minimum time for renting mobile storage containers – one month
How much time do you have to load your belongings – three days
How much can portable storage containers handle – up to 2,000 pounds. Check the Size Guide.
Packing and loading your Portabox
Before you even think about loading, you should make an efficient packing plan. Then you can organize the loading. Here are some of the most useful packing tips:
Make a packing plan – preferably room by room
Declutter as you pack and save space
Obtain quality packing supplies – use foam bags, bubble wrap, cushioning, and other suitable materials
Disassemble your furniture – remove the legs, for example. Don't take out the drawers. This way, you'll save time unpacking.
Wrap the furniture – use furniture pads
Use original boxes if possible
However, you don't need to deal with packing alone. You can always count on our packing services in Seattle. By using packing services, you won't have to worry about loading or unloading your portable storage container.
The cost of renting portable storage containers
Wonder how much it costs to rent a portable storage container? Well, there is no universal answer to this question. The price will largely depend on your zip code. Besides, the price will depend on whether you want to order additional valuation insurance, or whether you need packing supplies, locks, etc.
All in all, renting a mobile storage container is certainly more affordable than renting a storage unit. When it comes to renting our portable storage containers, you can expect monthly charges at the beginning of the month.
Portable storage container delivery details
When it comes to the delivery, it is preferred that you are present at the location at the time of the delivery due to practical reasons, such as signing the contract. Now you probably wonder whether you can move the container to another country. If so, please contact our customer service for more information. And following are some of the most important delivery details:
The container should be placed on a flat, firm surface, meaning you can not place it in a garage.
We can deliver up to five containers at once. However, you can hire as many containers as you want but keep in mind that we charge additional delivery for 5-set containers.
You can move the container into storage such as Redmond self storage.
Besides, you should let us know when to pick up your container for storage in one of our warehouses. When placing your portable storage containers into one of our warehouses, you can get access whenever you want but let us know 24 hours in advance. Don't forget to bring your ID.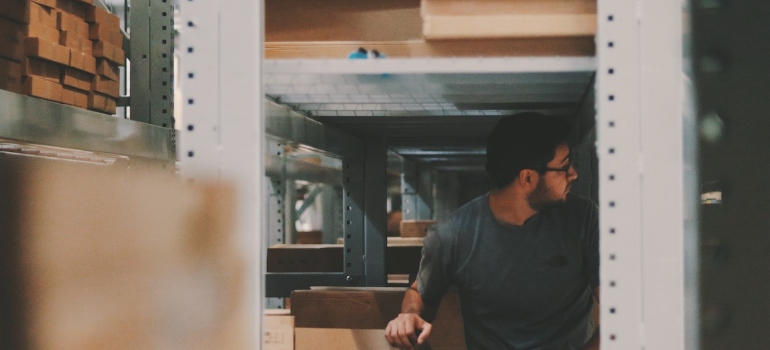 Get your Portabox now and ensure the safety of your stuff
Renting portable storage containers has never been easier. PortaBox Storage offers you premium portable containers that will come in handy whenever you want to declutter your belongings. Check our services, contact us, get your estimate, and ensure the safety of your items. Don't miss the opportunity of a premium self-storage alternative. We promise you won't regret your decision. Get your PortaBox today.
Final words
Renting portable storage containers is an excellent decision if you need to declutter your home. It is certainly more affordable than renting a storage unit. You get valuation insurance, and you can place the container in a warehouse thus making sure your belongings are safe. All in all, there are numerous benefits of using a portabox. And if you want to use all the benefits, apply for one – get your quote. By the way, check our Seattle mini storage and choose the best option for your belongings.