Tips for first-time storage renters
Even though renting storage seems like a simple thing, first-time storage renters have a lot to think about.  If you are thinking about renting a storage unit, the first thing you should know is that there is a variety of storage solutions out there. Even though they might seem like a perfect place for your items when you scan them online, a closer look might reveal numerous issues with some of these solutions. In the following article, we will focus on making this whole process easier for you regardless of whether you are renting on demand storage Seattle or a regular self storage unit.
First, you need to find a good storage facility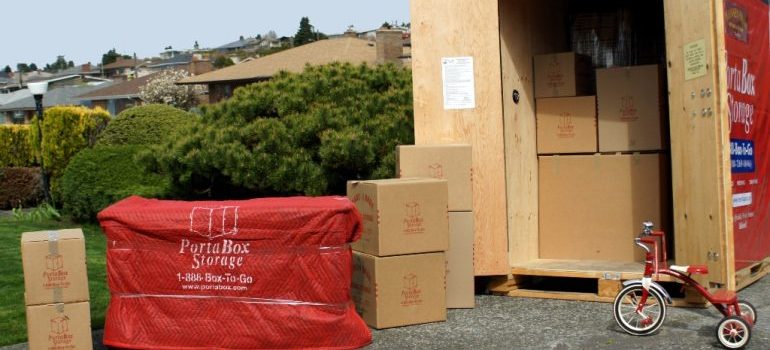 The most important thing for first-time storage renters to know is that the conditions inside the storage facility are the number one thing to focus on. Yes, there are many options to choose from, but if your storage facility doesn't provide your items with a proper environment everything else will be secondary. That is why your main attention should be on finding self storage solutions that can keep your items in good condition on a long-term basis. So, here are some of the important things to check on before opting for a self storage Marysville solution, or any other location, for that matter:
Use online search to discover the storage solutions in your area
Go online and search for "storage companies near me". Once you find several storage facilities leave a day or two to visit them in person. You need to see with your own eyes that your items will be stored in a good Mill Creek self storage, if that is where you are currently stationed. Call the storage companies you come across and see whether you can visit their facility or get a virtual presentation of it.
Check the exterior of the self storage facility
Nobody wants to store their valuables inside a 50-year-old warehouse that looks like it could collapse any minute. The first thing that you need to pay attention to once you arrive in front of the facility is its exterior. Does it look like it is well maintained and secure? Are there good access points and is the overall location practical and clear of shady neighborhoods? These are some minor details that can offer a lot of peace for those of us that tend to stress over safeguarding belongings in remote locations.
Inspect the interior thoroughly
Once you enter inside, take a look around you, you are looking for clues that show you how well this facility is maintained. Are all light bulbs working? Is it clean? Every storage company that takes good care of its facility should invest the time to make it all look professional. If there aren't any that is a bad sign regardless of whether they have pest problems or not. If you see any of these red flags, leave the facility and move on to the next one on your list.
Check the safety
Another thing that you need to check especially if you are looking business storage Seattle is safety. You do not want to keep your items in a storage facility that doesn't take any safety precautions. The first thing that you will notice is the fence around the facility. Is there a security house at the entrance or a vehicle ramp? Are there any surveillance cameras stationed on the walls? Is there an alarm system?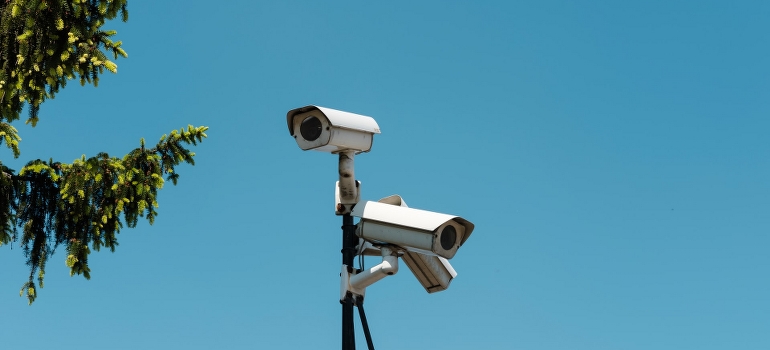 Of course, those things do not have to be so obvious nor the facility has to have all those measures to be considered safe. If you are not sure what they do safety-wise, talk to management and ask them about this issue.
Compare storage services and rates
Once you find one, two, or even three facilities that you like it is time to pick the best. Of course, this depends on your requirements and their services and rates. Maybe you need on-demand storage. Or you need a climate-controlled unit. Maybe you look for business storage suitable for keeping documents. There are many different kinds of storage services. And you need to find a storage company that offers what you need. Of course, if you find that two different facilities offer the service you need, simply compare their rates and location and pick the one that works the best for you.
How to determine the type of storage you need?
With so many different types of storage solutions available today, it's important to find the one best suited for your needs. And for first-time storage renters that have little to no experience in the self storage industry, making the smart call becomes vital. PortaBox Storage Seattle is a company with a very modern and practical approach that is tailored for first-time storage renters.
You order a portable storage container and have it delivered to your home. You load up the storage container (or you can let our team handle it for you) and have us transport it to one of our facilities for safekeeping. When the need for those stored items arises, you have us deliver the temporary storage Seattle container back to you to unload it. A very simple and direct approach that makes storage easier.
Proper packaging is one of the crucial things when renting storage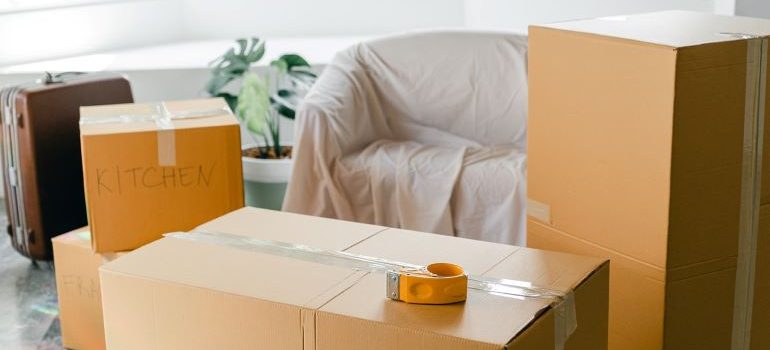 When renting storage, packaging can make a huge difference. First, proper packaging will keep your items safe from dust, moisture, pests, and deterioration. Of course, you need to apply suitable packaging for every particular item. Clothes should be stored in plastic or vacuum bags that will keep them from soaking unpleasant odors, for example. Wooden and metal items should be wrapped in plastic. While plastic, glass, or porcelain, for example, could be stored in cardboard boxes.  Another thing that you should keep in mind regarding packaging is that it can significantly lower the volume of your inventory and that if you pack your items well, you can get a much smaller and cheaper storage unit.
Follow these tips if you want to keep your items in good condition long term
Of course, these are just basic tips for first-time storage renters. There are many other things that you should think about. However, if you follow these guidelines those other things will be much easier to handle.