Tips for maximizing space while working from home
These days, most of us try to stay home as much as possible. This includes working from home when possible. But bringing work home is not always easy, especially if you don't have a home office. You'll want to create a space where you can sit down, focus, and be productive. At the same time, you don't want your workspace to infringe on your living space. So you shouldn't just plop your computer on the bedside table either. To have enough room for both work and regular home life, you'll need to prioritize maximizing space while working from home. There's a number of ways to do this: you can invest in self storage Seattle solutions, declutter your home, build a home office in your attic or basement so it's out of the way, or find other ways to free up space. So, let's take a look at some useful tips we have here.
Why is maximizing space while working from home a good idea?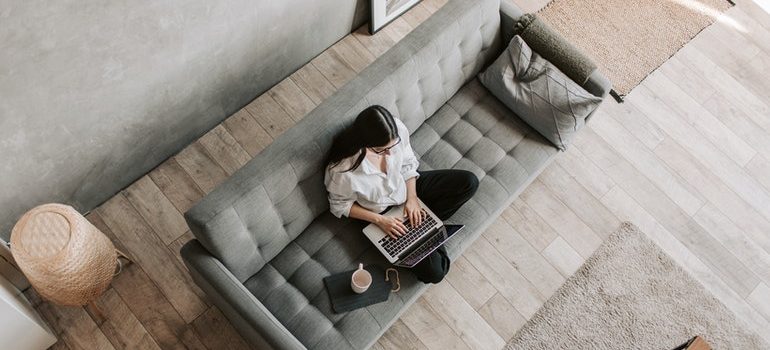 People who work from home on a regular basis typically have a home office set up. There's a reason for this – keeping your workspace and living space separate has many benefits. It'll be easier to focus when you have a designated place for that. You'll also find it easier to leave the stress of work behind if you attach it to a specific place. That way, you can continue living a normal family life even while working from home.
But in order to be able to have a separate space for work within your home, you'll need to arrange your home in a way that maximizes space. Luckily, with on demand storage Seattle, you can easily maximize your space on short notice. So even if you find yourself working from home quite suddenly, you don't have to worry – you'll have plenty of options for decluttering and expanding your space.
Three ways of maximizing space while working from home
When you're trying to be productive and set up a home office, there are two things that might prevent you from best utilizing the space you have: having too little room and having too much stuff. In most cases, it'll be a mix of the two. There are three solutions to this, which you can mix and match to achieve the best possible results:
Get more space.
Reorganize your home office.
Get rid of some stuff.
Expanding your space
Your first option is to create more space for all your belongings. There are two main ways to expand the space in your home without moving to a bigger house: renting storage or remodeling. If you're looking for a more permanent solution to a lack of space, then remodeling is probably the way to go. However, remodeling takes time and is quite an investment. So, if you want to expand your space quickly and cost-effectively, portable self storage is always a better solution.
Storage doesn't have to be some dusty, musky room in a facility somewhere hours away from your home either. You can always opt for door to door storage in Seattle instead. This is the perfect option for those who prioritize convenience and cost savings. You can have a portable storage container delivered to your door; you pack and load it at your convenience; then we pick it up and bring it back to our secure warehouse. You can then access your PortaBox in our warehouse when the need arises. In short, it's a quick, easy, and convenient way to gain extra space.
Utilizing your space better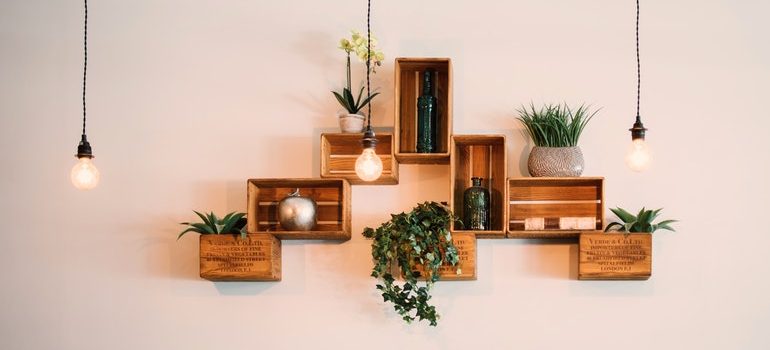 For many of us, working from home is a temporary thing – we'll go back to our offices once the pandemic is over. So while there are many benefits to renting storage during the pandemic, you may personally think it's not worth bothering with for such a short period of time. If that's the case, then your best bet is reorganizing your home in a way that makes the most of the space you have. That way, you don't have to invest in additional space and you also don't have to get rid of anything you own.
A lot of space goes unutilized in a home. If you can use it for storage, you can easily make more space for a workstation. So, invest in some shelves – you can turn almost any bare wall into some extra storage space. Look into plastic storage bins that you can fill and keep under your bed, in the attic, or basement. Finally, consider furniture that doubles as storage space. Aside from cupboards, closets, and drawers, you can also buy hollow ottomans, sofas, and beds that can be used for storage.
Decluttering
Finally, working from home can be an opportunity for decluttering. Odds are that you have a lot of things you don't really need lying around your home. Old clothes, appliances, or memorabilia can take up a lot of space without seeing much use. So when you need more space, getting rid of these things is a good idea. It frees up space, helps keep your home clean and organized, and can even improve mental health and productivity. So go through your belongings. Decide what you can donate to charity, sell, and throw away. It'll be much easier to set up a work area once your home is not cluttered.
Other tips for organizing space while working from home
Maximizing space while working from home is only one of the many things you can do to boost productivity. After all, simply having space is not good enough. The space you create needs to be designed in a way that helps you focus and makes it easier to do work. The first thing you'll want to do is to set up a workstation. You'll need a desk and a chair, preferably near a window where you can get a lot of natural daylight. Keep this area clean, clutter-free, and well-organized. But make sure to introduce some visual interest as well. A plant on your desk, a family photo on the wall, or just a cute set of notebooks can be very inspiring.