Tips for properly storing hunting gear
No matter what type of hunting you enjoy, at the end of the season you need to pack and store your hunting equipment until the next season. No hunt is complete without good hunting equipment. But for it to remain equally good for the next season, it needs to be stored properly. You must provide appropriate conditions for storing your hunting equipment. So, consider renting some storage units. Temporary storage Seattle could be an ideal place to store hunting gear. In this article, you can read up on a few tips for properly storing hunting gear till the next season.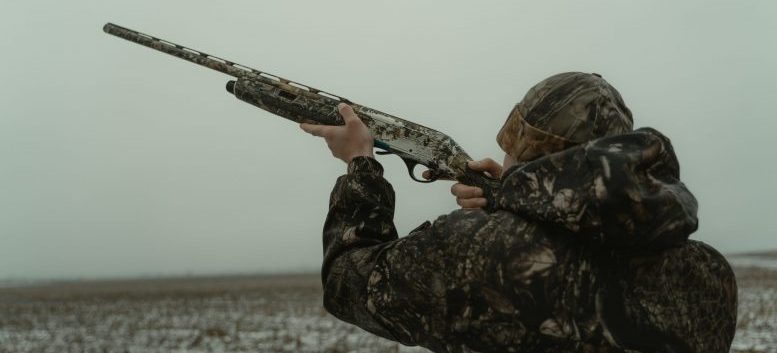 How to do proper hunting gear storage?
In this guide, we will look at a few things when it comes to storing hunting equipment.
Storage of hunting clothes
Firearms storage
Storage solutions for storing your hunting gear
And in the end, you will see that packing and storing equipment for the next season is not very difficult and complicated.
Storage of hunting clothes
So to begin with, most hunters know that good hunting clothes are just as important as good weapons. That is why it is important to know how to save it properly until the next use. Before you go in search of self-storage Boise, you must prepare your hunting clothes.
The first step would definitely be washing clothes 
Before anything else, you have to wash all your hunting clothes. However, all big game hunters know that the value of clothes is for hunting precisely in that it has a specific smell. So, to protect and preserve your clothes, you need to make sure that your clothes do not get some foreign smell. It's not easy, but it's possible. You just have to work hard and follow some steps. When washing your hunting clothes, be sure to use a detergent without smell – the best sports odorless detergent or baking soda. This is the best way to make sure it doesn't smell bad.
Find ideal storage for your hunting clothes
Now that you have finished preparing your hunting clothes for storage, you need to find a suitable place and storage containers. Always store hunting camouflage clothing upside down, as this will prevent it from fading or tearing. The ideal place for storing hunting clothes is a dry, dark, and closed place as Lynnwood self-storage containers. Among other things, this prevents the appearance of mold and unpleasant odors on your equipment. To make sure your clothes don't pick up other scents, don't store them with other clothes. The best solution is plastic bags or odorless bags. You can leave your packed clothes in a safe place where no one will touch them to ensure that they are in the same condition as you left them.
Be sure to label all the bags with the clothes 
Remember that after preparation and packaging, mark each bag or bag with hunting clothes. It takes a little time, but it will make it much easier for you to organize and search for things next season. You will simply be able to pull out exactly the bag you need from your warehouse. It would be wise to throw away all things that have been damaged and torn during storage. Then make a list of things to replace. To have enough time to buy them until next season.
Properly storing hunting gear means safe storage of firearms
Proper storage of firearms is especially important. In addition to being valuable and necessary for hunting, it can be deadly if it falls into the wrong hands. So be very careful when storing hunting firearms.
Look for a safe place for yourself hunting firearms – The first and most important thing when it comes to proper storage of hunting weapons is to ensure that no one else gets to it. In the wrong hands, it can be very life-threatening. So make sure you always keep your weapons empty and in a place that only you can access.
Clean your rifles before storage – To ensure the basic functionality of your hunting rifle, you need to keep it clean. After use, take the time to disassemble the weapon and clean it well for the next season.
Always keep your weapon dry – your weapon should not be stored in a humid place. Try to provide a dry and dark place to store them. Extra tip -keep the barrel of your rifle always up so that it does not start to bend from standing. You don't want to have to buy a new hunting rifle every season.
Rent storage units for proper storing hunting gear
Now that we have gone through all the steps to prepare your hunting equipment for storage, you should think about the place where you will store it. For some, it is logical to choose a shed or garage because it is close to the house, but again, it's less annoying than inside the house. However, that's not always a good choice. You usually keep a lot of other things in those places. All of these can affect the smell of your clothes, no matter how well packed they are. It is also not a good choice for storing dangerous firearms.
So you should consider storing your hunting gear in rented storage containers or units. They have all the necessary conditions for the safe storage of all your hunting equipment. However, bear in mind that storing firearms requires special conditions and not all  If you decide to do this, all you have to do is to seek some on-demand storage services from your movers. You can be sure that your equipment is protected from both moisture and mold. And finally, when you know the equipment is safe, you can relax until next season. As you can see, with a few quick tips, storing your hunting equipment for next season becomes easy.