Tips for safely storing old electronics
The speed at which technological advancements are made nowadays is truly amazing. You could buy a gadget only for it to become substituted by a newer model in a matter of months. So once you buy too many gadgets, it's safe to assume that you will decide to store some of them. Since the last thing you want is to damage your items that were worth a lot of money, you'll need to learn everything there is to know about safe storage. And we here at PortaBox Storage Seattle will be more than happy to provide you with some essential tips for safely storing old electronics.
First things first – find an appropriate storage unit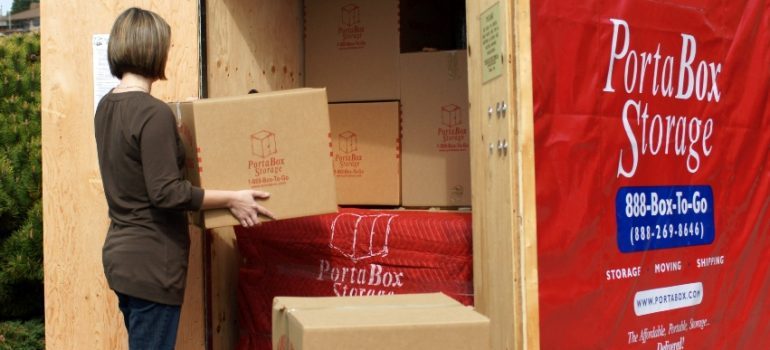 There is nothing that's more important than putting your items in a safe and clean storage unit. You could opt for improvised storage in case you have plenty of extra space in your home. However, a majority of people will decide to go out and find the best Bellevue self storage units around. You should know that not every storage unit will do the trick. Electronics are a group of items that are best kept inside temperature-controlled storage. Truth be told, these units do come at a slightly steeper price than regular self storage. Then again, every penny you spend on it will be well worth it.
So don't hesitate to shop around for reliable residential or business storage Seattle (depending on your needs). The good news is that storage is a multi-billion dollar industry, meaning you have plenty of different providers at your disposal. Your job is finding the one with the best services and the most competitive prices.
Safely storing old electronics begins with you reading the manuals
We hope that you kept the owner's manuals close by because this is the moment when you will need them. Every piece of electronic equipment comes with an owner's manual. This manual includes specific instructions that tell you how to handle your item in many different situations.
Moreover, these instructions come from the manufacturer, so it's safe to say that you will be getting instructions from someone who knows how the item works the best. If you are lucky, the owner's manual will also include instructions related to long-term and short term storage Seattle or, more precisely, how to put the item in storage so that it remains completely safe.
There is no need for panic in case you accidentally threw away the manuals. We live in a digital age where you can find everything you need to know online. Most manuals can be found in PDF format on the manufacturer's or retailer's websites. Additionally, we here at PortaBox Storage have plenty of experience with storing all types of electronics, making us the perfect entity for distributing tips on this topic.
Take out all the batteries before placing old electronics in a box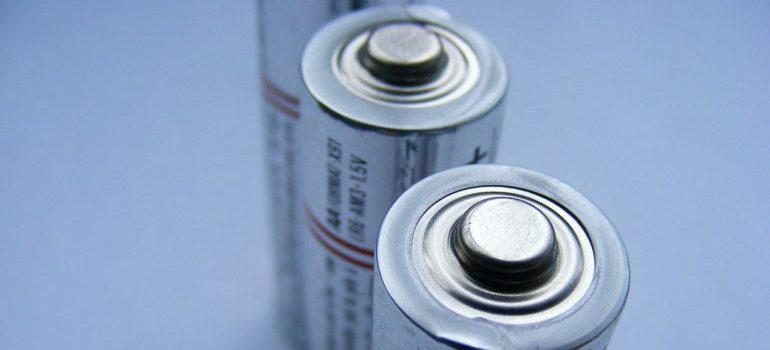 It doesn't matter which pieces of electronics you are about to store – almost all of them need batteries. And most of the time, they need alkaline batteries which will leak after a certain time. You don't need us to tell you how much damage and corrosion to the inside of the device even a small leak can cause. That's why the first step is always removing the batteries out of your laptops, mobile phones, cd players, etc.
However, you don't want to throw away these batteries. If they were made specifically for the item, then you need to give them special care and attention during the process of storing old electronics in a safe manner. Place them in a plastic bag that you will keep in a safe place, as well. Preserve your items and you won't have to invest in new batteries once you take the items out of storage. However, take notice that self storage facilities don't accept batteries or anything even remotely harmful or dangerous. So, you will need to find a safe place at home to store those away.
Clean your electronics before placing them in safe storage
How long your electronics will last mostly depends on how much care you give them while getting them ready for storage. Unfortunately for you, the process of safely storing old electronics does require some time on your part. And at least a portion of that time should be spent on cleaning the items properly. It's of special importance that you dust your old electronics before wrapping them in any type of protective packaging.
In case you aren't familiar with all the dangers of storing dusty electronics, know that dust particles can harm lenses in devices, cause damage to circuitry, and attract bugs and critters. If you want to avoid all of these dangers, then get your electronic devices clean and ready for storage.
Gear up in order to safely store old electronics
You went out of your way to find the best storage solutions in your area. You read the manuals, cleaned your electronics, and got everything ready for storage. Now's the time for you to add the finishing touches and that's wrapping all of your pieces in protective packaging. What we advise you to do is get plenty of blister packs which will provide perfect protection for your electronic pieces. And don't be afraid to use a double layer of protective packaging – you can never be too safe.
Don't overstuff your boxes
You are probably feeling quite relieved now that all of your items are ready to be placed in a box. And you should be, as you got most of the work out of the way. But you still have to make sure that you place the items inside the boxes in such a way that you provide them with optimal chances of survival inside a storage unit.
What you don't want to do is to overstuff your boxes. Too many devices inside one container can cause the container to break/tear over time, leaving your items exposed to the outside elements. It's much better to invest in high-quality containers and have some peace of mind. Peace is certainly what you will feel once you are sure that you were successful in safely storing old electronics.