Tips for storing a flat screen TV
Storing a flat screen TV might look complicated at first glance. However, if you prepare well, get suitable packing supplies, and find a good storage facility that will accommodate it, storing your TV can actually be no different than storing a box of clothes. If you are doing this for the first time, and you are not really sure what you need to do in order to ensure your TV's safety, PotraBox Storage has prepared some helpful tips. Take a look and learn how to do it.
Things that you have to think about when storing a flat screen TV
When it comes to storing a flat TV screen, you have several problems that you have to think about. First, of all, you have to make sure that your TV will be stored in a suitable environment even if you are using some short term storage Seattle has to offer. Then, you have to make sure that it is properly packed to ensure its safety during transport as well as while in storage. Also, you have to think about who will do the transport. Will you do it in your own vehicle or do you plan to find a storage company that provides transportation services? Luckily, all those obstacles can easily be avoided if you make a thorough plan.
Ensure that your TV will be stored in a suitable environment
Of course, the first task would be to find an appropriate storage facility in which to store your flat TV screen. Unfortunately, there are many storage companies that do not have proper conditions for storing electronic devices. And as you already know, oscillations in temperature are among the larger threats to such items. Temperature-controlled storage facilities can prevent temperature oscillations that are a major cause of condensation. That is why your first task is to find some good heated storage Boise solutions.
Try to find a storage company that provides transport services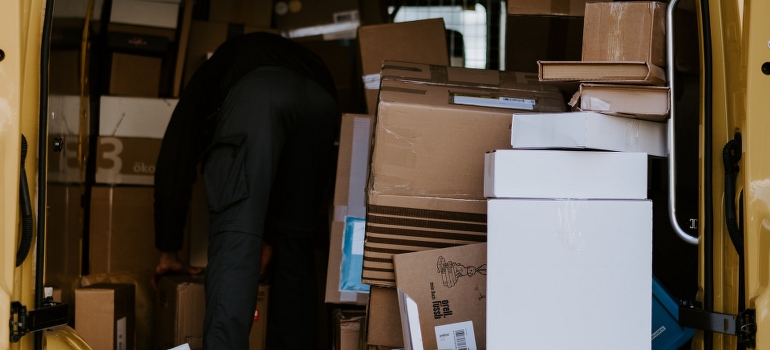 While you are choosing your storage facility in which you will store your flat screen TV, try to find a company that provides transport as well. Even though transporting your TV on your own is not that difficult if you own a suitable vehicle, it is much better if you leave that task to professionals. Especially if you have other items that you need to store as well. Professionals have suitable vehicles and they know how to secure items so that they cannot move while in transport. That is the best way to get your TV screen to your self storage Marysville safely.
Find a versatile self storage company that can even help you with packing
In the past, storage companies provided only storage space. Everything else, from packing to transport, you had to do on your own. Nowadays, storage companies are versatile businesses that can do much more. Therefore, you can try to find a storage company that provides moving services Seattle as well. They might be able to provide you with transport as well as packing services. Or at least provide you with suitable packing supplies. Consider this when choosing your self storage company.
Find adequate packing materials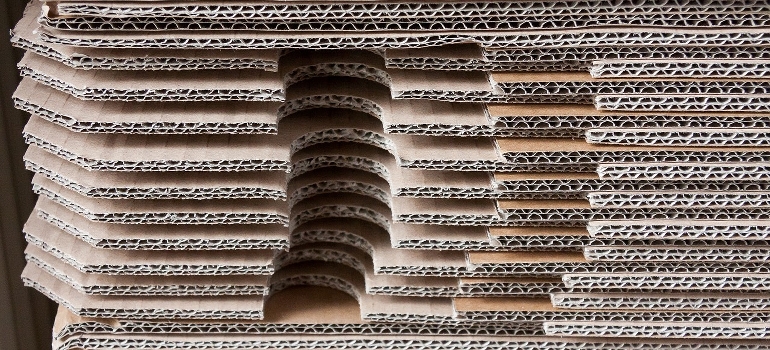 If you found suitable self storage but you still have to deal with packing on your own, first, you need to find suitable packing materials. This means a suitable box and suitable wrapping. When choosing your box, make sure that it is sturdy enough. It would be preferable to choose a triple wall corrugated carton box. Besides its durability and sturdiness, you also need to think about the shape of the box. Of course, standard boxes are not suitable for storing a flat TV screen. That is why your first choice should be original packaging if you still have it. If not, you can try to find flat TV boxes or use a mirror box that might be even easier to find.
Packing a flat TV screen for storage
When it comes to wrapping, before you put your TV in a box, you need to wrap it. However, when packing electronic devices, plastic wrapping, like bubble wrap, or stretch wrap is not the best option. Plastic wrapping creates a good environment for condensation. And you also have to think about static electricity that can damage your TV. That is why the best solution is to find a moving blanket or some other suitable cloth in which you will wrap your TV before it goes in a box.
Once a box is closed, you want to wrap it in plastic to make it waterproof. Especially, if you are doing this during bad weather. Finally, make sure that you secure everything with packing tape. If you want to be 100% sure that everything is secured, you can find a water-activated tape that will hold everything together even in the harshest conditions.
With the right plan, putting your flat screen TV in storage will not be difficult
As you can see there are many things to think about when storing a flat TV screen. You need to find a good storage facility with good conditions. You have to make sure that you find suitable packing materials as well as to pack your TV safely. And you have to think about transportation. Still, if you do all these things right, storing your TV will be a piece of cake.