Tips for storing cables and cords
Over the course of our lives, we tend to acquire a multitude of cables and cords that are seemingly just wasting space. However, we are reluctant to get rid of any of them as we might need them at some point. And that leads us to the situation where there are so many cables around that they are cluttering our home. The solution for this problem is storing cables and cords somewhere. Luckily, there are numerous business storage Seattle solutions that can help us in this regard. But before you get to store your cables, you will want to detangle, organize, and purge them. In this article, we will provide you with a few tips on how to make that easier.
Three vital tips for storing cables and cords
To deal with the cable situation a lot easier, you will want to:
Detangle
Get rid of unnecessary cables
Keep your cables organized
While you can definitely just grab the bunch of cables, stuff them into a bag, and take them to one of the self storage Bothell units, going through the abovementioned points will make the whole process much more efficient. Furthermore, you will maximize the chances of your cables working once you actually do need to use them.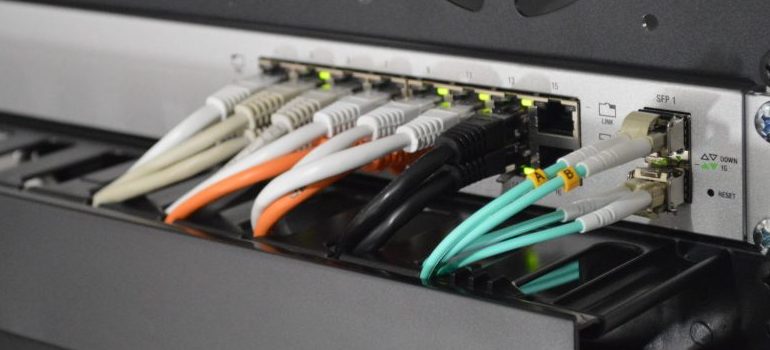 Detangling and why is it important
Most of the time, your cable drawer is going to look like a huge mass of tangled cables. Therefore, your first objective is to carefully untangle all of them. Make sure that you are not putting any undue stress on the cords or cables whilst pulling them apart. Once the cables are properly separated, it would be a shame to allow them to get so tangled again.
There are numerous solutions that you can use to separate your cables (and keep them separated), but the easiest one is to simply tie each cable separately. First, you will want to wrap the tables loosely around your hand, perhaps twist the cord around the middle once or twice, and then simply tie them up. The problem with this method is that you can easily break wires if you wrap and tie too tightly. Additionally, you may not be able to wrap the cables to the exact dimensions you require.
If you are planning on storing your cables inside a storage unit, however, the latter is not a problem. You will have plenty of space inside a storage unit and you can even separate the cables into several boxes. There are even more benefits of using a temporary storage Seattle solution, but this is the most important one. You will not need to worry about dimensions, for the most part.
Get rid of cables that you don't need
But before you send all of your cables to the storage unit, you might want to double-check whether you need all of them. Chances are, you will have many copies of some cables. While it is recommended to keep a spare cable (or even two), you don't need any more than that. But what to do with all the unnecessary cables?
You can try and sell them, for one. However, most of the cables you have are most likely not worth much. Generic Micro USB cables are really cheap, after all, and it is not really worth your time selling them. But if you have some branded cables such as Apple Lightning cables, those can actually net you something. Check out eBay postings and see if there is a demand for your particular cables. While there, you will also see if it is worth your time selling them.
The second option is to simply donate the cables. They have to be in working order, of course. Many charities will accept most cables as donations, especially USB cables and power cords. As an additional bonus, you will get a tax write-off. Admittedly, it's a very small write-off but it is definitely better than nothing.
And the last option for dealing with your cables is to recycle them. You can simply take the cables to your local Best Buy. Their customer service desk will be glad to help you with recycling. Just make sure to check their recycling site before you do so, as not every store does that. Most of them do, however, and you should not have trouble finding one that does. And you can always find a nearby recycling center, instead.
Keep the remaining cables and cords organized
Once you figure out which cables you want to store, it is time to organize them properly. While cable organization differs from person to person (we all have our preferences), we would like to present to you a really cool way of keeping your cables and cords organized. You are not going to need any special, elaborate, or expensive packing materials Seattle has on offer. All you need is a couple of toilet paper rolls or simple paper rolls.
What you do is wrap your cables loosely and stuff them in a roll. Then you store the roll. Simple as that. If you are feeling particularly creative, you can label the roll, as well. That will make it so you have an easy time finding the exact cable you need.
But there are numerous ready-made solutions, as well. You can get drawer organizers, for example, and have them fit any size. But there is an even easier way of storing cords and cables.
Storing cables and cords is easier with a portable storage unit
The main disadvantage of a storage unit is that you have to go to and from whenever you need to store or retrieve something. Furthermore, most of the time the storage unit in the city of Seattle will not be in a convenient location. That is why a portable storage unit is the best option at your disposal. You can simply place the unit in your backyard, or at any convenient location. Storing cables and cords (and retrieving them) will become much more convenient if you have a portable storage unit. Lastly, a portable storage unit is cheaper than a traditional storage solution, so you will be saving some money in the process.