Tips for storing office furniture
Whether you are moving your headquarter or simply looking to maximize the space in your office, storing office furniture can be a great idea for your business. But when it's not done properly, it can also be a disaster. So if you want to make sure your furniture comes out of Seattle self storage in good condition, you need to know how to store it properly. These tips about preparing, packing, and organizing your office furniture before and during storage will help you do just that.
Why might you consider storing office furniture?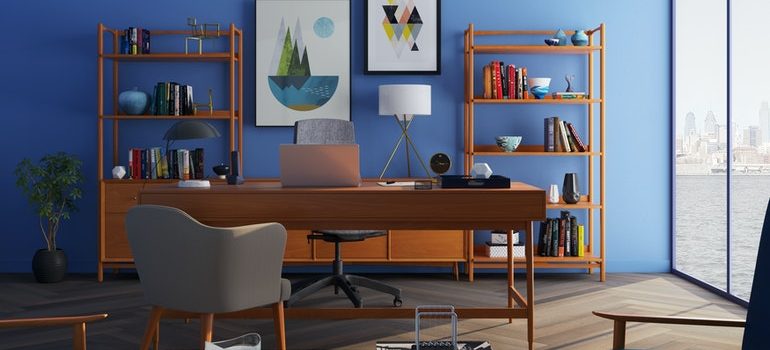 There are several reasons why you might need Bellevue self storage as a business owner. Probably the most common one is moving your office to a new location. In order to minimize downtime, most businesses go through this process in stages, moving one section of the business at a time while the others continue operating as usual. This is easier when you have storage available and can put away furniture until you're ready to move it. Other reasons include renovating office space, restructuring or downsizing the business, temporarily moving to working from home, or just wanting to free up some space.
The challenges of storing office furniture
Much like commercial relocation, using business storage Seattle comes with a unique set of challenges. Some of the things you may be worried about include:
the value of the furniture: office furniture is typically high-quality and can, therefore, be quite expensive
the number of pieces being stored: depending on the size of your business, you may need to store large amounts of things
potential damage: if you want to use your furniture again, you'll need to make sure it's still in good condition after storage
A guide to storing office furniture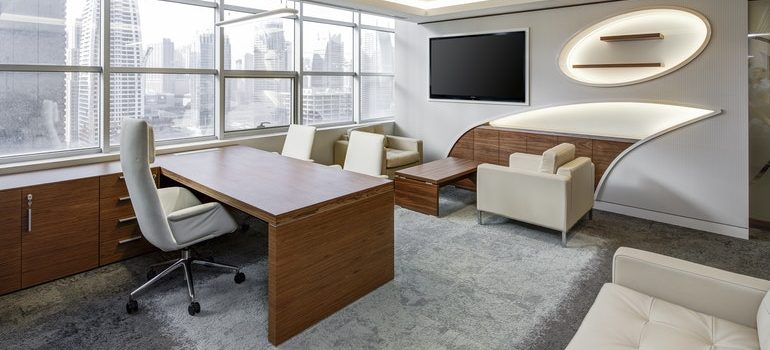 Despite some challenges, hundreds of businesses successfully store their furniture without issues every year. You can be one of them. All you need to do is follow these tips:
Choose the right type of storage
The type of storage you choose will greatly affect your experience with storing furniture. So it's important to make the right choice. First, you'll need to find a reliable storage provider. Then, you'll need to calculate how much space you need – it may be necessary to rent several containers or units if you have a lot of furniture. For valuable wooden furniture, you may consider temperature-controlled storage. However, in most cases, this isn't necessary and will just be an additional expense. If you're only using short term storage Seattle, your furniture should be safe even without temperature control as long as it's well packed and protected.
Disassemble what you can
Furniture is tricky to pack, move, and store because it comes in all sorts of shapes and sizes. This doesn't lend itself well to the game of Tetris you must play during transportation and storage. One good solution is to disassemble your furniture so it's easier to pack, carry, and organize. You can usually break down most desks, chairs, and shelves pretty easily. These smaller parts are then much easier to handle. However, be careful not to lose pieces. Carefully pack all screws and connectors into resealable bags and then transport them along with the other parts of the same furniture piece. If you have any instructions for disassembly and reassembly, keep those handy as well.
Thoroughly clean and dry everything before packing it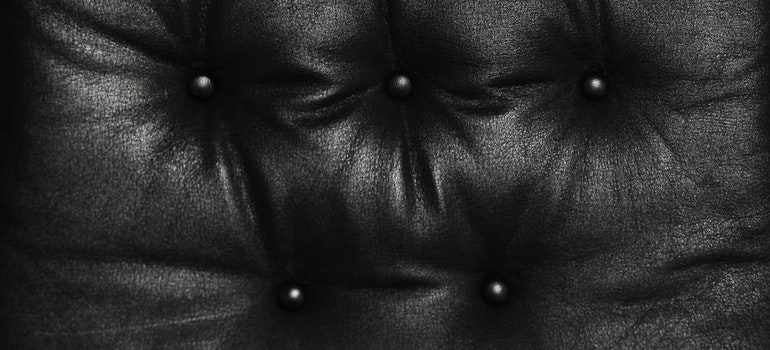 Before storing furniture for any amount of time, you should clean it properly. This will help prevent stains and scratches. Different materials require different types of cleaning:
wood: wipe down wood furniture with a soft cloth; use water or a cleaner specially designed for the type of wood finish in question; use wood polish for extra protection
upholstery: start by removing cushions and vacuuming the frame; use a steam cleaner on the cushions and fabric or wipe them down with a mixture of water and detergent; do not use bleach
leather: use a mixture of dish soap and water or vinegar and water to wipe down the leather with a soft cloth; apply a leather conditioner to protect the fabric
Always allow your furniture to dry properly before packing it. If you trap moisture in with the furniture, you could cause serious damage.
Wrap and cover everything using quality materials
Even the best storage units will have some dust and debris gathering over time. These can cause staining and scratches on furniture. Furthermore, potential exposure to direct sunlight can fade fabrics. To avoid all that you'll want to cover all your furniture while it is in storage.
If possible, you should avoid plastic wrap for this as it can trap moisture and cause mold. For short-term storage, plastic wrap can be a quick and cheap solution though. Your best option, however, would be blankets, sheets, and padded covers. Wrap them around your furniture pieces (or parts) and secure them with string. If you're moving tables and cabinets with class, tape an X over the glass surface and wrap it in bubble wrap.
Properly organize your storage space
Preparing your furniture properly will go a long way in protecting it from damage. But it's only half of the puzzle. You still need to actually put your furniture in storage. How you organize this part is also important. First, the only stack on top of durable pieces – don't put anything on top of soft cushions or glass. Secondly, think about unpacking – put the pieces you'll need first toward the exit so they're easier to get to. Finally, if you end up storing your furniture for an extended period of time, remember to visit the storage every month or so just to ensure everything is in order.
Are you storing more than just office furniture?
If you're storing office furniture, odds are you also need to store other things like IT equipment and documents. Both of these require special care when packing. Make sure to include them in your plans – calculate how much space they all take up so you rent enough storage containers and get high-quality packing supplies so you can protect sensitive equipment.