Tips for storing school supplies long-term
A classroom is more than just four walls and a few chairs. It's books and pencils, sharpies and crayons. It's children's artwork, play-dough, paints, and brushes. But, as the seasons change, all those things must migrate to a safe place. Fortunately, storing school supplies long-term is easy nowadays. All it takes is a bit of preparation and a reliable self storage Seattle service provider. After that, it's only a matter of awaiting the new generation.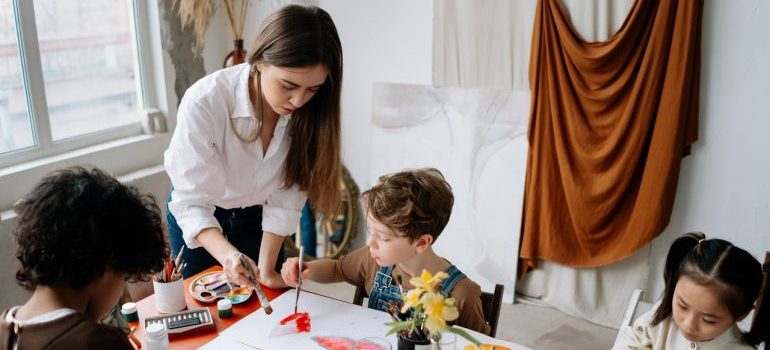 Find the right storage for your needs
In terms of storage requirements, school supplies can vary all the way from low demanding to extremely sensitive. Therefore, the storage facility you choose must provide optimal conditions for all of them. In this case, one size must fit all. Fortunately, today, this is not that hard to achieve. You can find well-rounded Woodinville self storage with next to no effort. Most modern facilities boast all the necessary features for storing school supplies long-term:
Security;
Temperature control;
Cleanliness;
Accessibility.
It's important to note, however, that none of these features is optional. Your items will remain in storage for months on end, and skimping on any of the above means compromising their safety. There is a silver lining here, though. Even with all these amazing features, self storage remains affordable. So, you can ensure your supplies' security, without breaking the bank.
Security
Security is the most important feature of a storage facility. Despite what people may think, school supplies are more than just a bunch of paper and pencils. They are a significant investment, especially considering that no modern classroom can go without some form of electronic equipment. Therefore, your facility of choice should have the following security features:
24/7 monitoring;
Video surveillance;
Personalized locks;
Individually-alarmed units;
Security guards.
Even a few of these features can provide sufficient security for your school supplies. But, the more the merrier.
Temperature control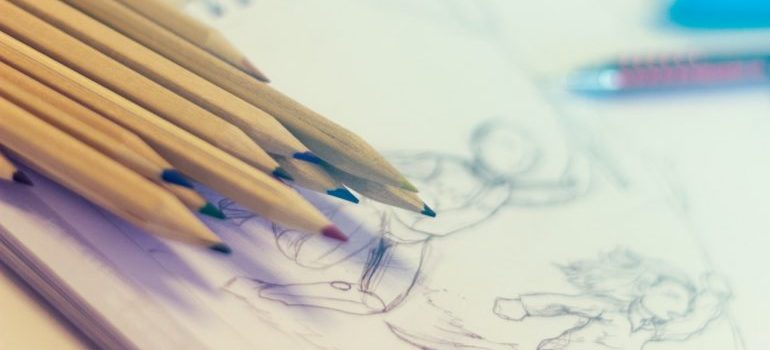 School supplies bost a wide variety of items that need proper temperature. Electronics are an obvious example as they are the most vulnerable to sudden environmental changes. However, other items, too, need specific storage conditions. Crayons can easily melt and books are highly susceptible to harm. Sharpies can dry out – even with the lids on. This need for near-perfect conditions becomes even more pronounced when you're storing school supplies long-term. Therefore, it's imperative to choose temperature-controlled facilities if you want them to retain quality and integrity.
Cleanliness
Pests love school supplies. Rodents enjoy munching on yarn and textiles you use for the art class. Bugs and other creepy crawlies can make short work of everything else, no matter how unappetizing it might seem. And, if something remains after them, dust and dirt will take care of it. So, it's essential to find a storage service provider that keeps their storage impeccable.
Accessibility
This is the only feature that you can afford to skimp on when storing school supplies long-term. Accessibility plays a significant role when you know you'll use the supplies often. But, if that's the case, then going for short term storage Seattle movers offer presents a better option. However, although it's not of utmost importance, it always pays to have easy access to your storage. And that access is all the better when it comes to your front door instead of having your drive up to the facility.
Preparation is the key to storing school supplies long-term
Choosing ideal storage goes a long way toward keeping your supplies safe. However, even the best storage won't do much if you don't prepare your belongings for storage properly. Still, considering how many various items school supplies consist of, this might seem like an impossible task. Good news: it isn't! In general, we can separate them into three distinct categories, each with its own methods of preparation.
Books and paper items
These are the easiest to prepare for storing. The main concern here is preventing moisture damage. Paper is highly susceptible to it, and it doesn't take long for moisture to ruin it. Fortunately, it doesn't take much to protect them:
Wrap each book individually in stretch foil. As an alternative, you can use paper towels, but they don't provide nearly as much protection. Just avoid wrapping them in the newspaper, as the print can easily transfer to the covers;
For larger paper items (posters, drawings, etc.), you should consider poster tube, as it provides the most protection. Alternatively, you can stack them, placing a sheet of clean paper between each piece. After that, you can wrap them in stretch foil, and place them in boxes.
Art supplies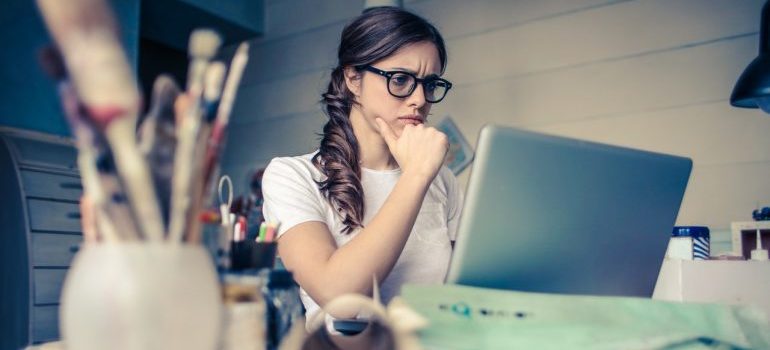 When it comes to preparing art supplies, plastic bins are your best friend. They are pest-proof and also provide ample protection from dust and moisture. The most important thing here is to prevent the spillage of liquid supplies. Cans of paint, bottles of glue, and similar items can present a potential hazard. But, if you seal them tightly and place them in bins, there's not much to worry about.
Electronics
Now, for the tricky part. As we mentioned, electronics are highly susceptible to temperature variations. But, also, to moisture, dust, and dirt. So, they'll need a bit more "pampering" than other school supplies.
If possible, store electronic devices in their original cases. These provide the best protection.
However, if you can't find the original box, it will take a bit more work:
Wrap the device in bubble wrap;
Secure the bubble wrap in place with painters tape;
Use a quality cardboard box to pack electronics. Avoid used boxes, as they don't provide nearly as much integrity;
Pad the box with bubble wrap, packing peanuts, or crumpled newspaper;
Place the device inside the box and add padding until it can't move at all;
Seal the box with packing tape and label it.
It's a good idea to disassemble the device, before packing. If this isn't possible, at least remove cables and batteries, and pack them separately for easier handling.
Choose the right company for your storage needs
As you can see, storing school supplies long-term isn't such a daunting task. The biggest challenge you'll face is finding ideal storage. And, even that only requires you to contact a reputable Seattle storage company and taking your pick.