Tips for storing workout equipment
Workout equipment is not something that should be stored permanently. However, on certain occasions, you might need to store your equipment for a certain amount of time.  When you are moving, for example, or remodeling your home. Now, even though barbells, dumbbells, and treadmills are made for building strength and resilience, they are delicate and expensive pieces of equipment that should be properly taken care of. And one of the situations in which they can be especially vulnerable is when they are improperly stored. Properly storing workout equipment is not hard, though. All you need to do is prepare your gear, pack it and find a proper self storage Seattle facility that can safeguard your workout equipment.
What type of equipment do you have to store?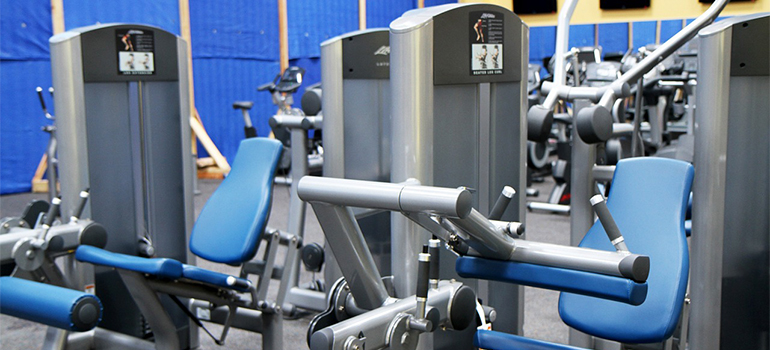 When we talk about working out, we all immediately think about weights, treadmills, maybe an elliptical machine, or an indoor exercise bike. However, there are hundreds of different pieces of equipment that can be used for an abundance of different types of workouts. Still, all those items are similar in construction materials and have similar properties. Therefore, you can use these instructions regardless of the type of equipment you use.
Things you will have to think about when preparing your workout equipment for storage
As we already mentioned, you have to focus on three things when you are storing workout equipment:
Generally, your main focus will be to protect your items from moisture. Of course, there are other things that can damage your workout equipment. It can suffer from physical damage, dirt, even excessive heat. However, more than 50% of everything related to working out is made from iron and other types of metal. And we all know what happens with metal in wet environments. Therefore, moisture is the biggest enemy here and the thing you need to watch out for the most.
Start by finding a proper storage space
Since finding proper storage space is the most time-consuming part of this process, you should deal with it first. Maybe it turns out that your friend has an empty garage that you can use for the time you need. Or you may find that renting self storage Shoreline containers that are kept in temperature-controlled conditions is the best way to go. If you have to rent a storage unit, it can happen that you need a lot of time to find one that is suitable for storing workout equipment. Simply because you are looking for a clean, dry, temperature-controlled, and safe place – and this is not always easy to find, as simple as it might appear.
All you need to do is to use Google and type Seattle storage companies near me. You will get a ton of available storage facilities in your vicinity. Pick a few that look promising and prepare yourself to pay them a visit.
How to pick a good storage facility?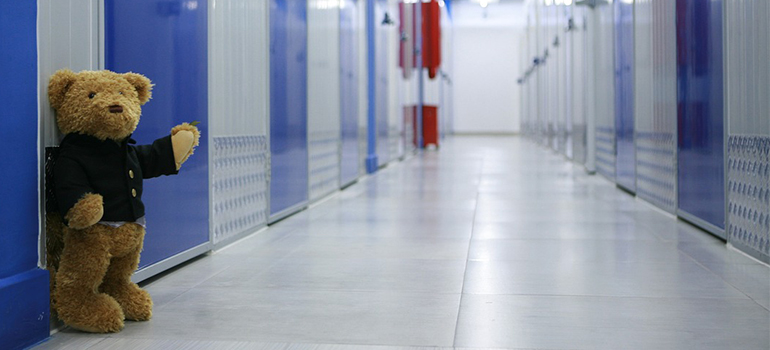 Every storage company will look great online. Unfortunately, that is usually far from the truth. That is why, in order to find a perfect company that can store exercise equipment properly, you will have to do some footwork. Your goal is to find a company that is clean, has a temperature-controlled facility, has no problems with moisture, has a security system, and provides storage services Seattle that you need.
When it comes to services, you need to make sure that this company offers short-term or long-term services (depending on your needs), and can provide you with enough storage space to accompany your entire workout inventory.
Clean and disassemble your equipment
Once you find a perfect place for storing your exercise equipment, you can slowly start with preparation. Your first assignment is to clean your items thoroughly. Hopefully, you are doing that regularly after a workout. But still, germs and bacteria can easily multiply even if you are taking good care of hygiene. That is why the first thing to do is to clean and sanitize your items. While you are sanitizing, you will probably have to disassemble certain items or parts so you can reach deeper. If you were doing that, leave it disassembled. Because that is what you will have to do after cleaning nevertheless.
Prepare these packing materials
Clean and disassembled workout equipment is ready for packing. However, you need to have proper packing materials in order to this right. For this you will need:
Cardboard boxes
Plastic bags
Bubble wrap
Cloth
Packing tape
Of course, since you will be packing very heavy items, you need to make sure that you use quality packing materials. This is no time for used boxes or newspapers. Visit a local store or ask your storage company whether they can provide you with proper packaging.
Packing workout equipment for storage
When packing, your goal is to make your packages waterproof. Every piece needs to be individually wrapped in bubble plastic while making sure that it stays air-tight and resistant to moisture. In certain conditions though, such packages could be prone to condensation. Especially in places where there will be significant temperature oscillations. If you found a climate-controlled storage facility then you do not have to worry about this too much. If not, make sure that you wrap your items with some cloth before you wrap them with bubble plastic. Use duct tape to make sure everything stays in place. And your items are good to go.
It doesn't take much to properly store workout equipment
As you can see storing workout equipment is not a difficult thing. Since you are working out and you are in good shape you will have not problems with investing a little effort into protecting the same items that got you in that shape in the first place.