Tips for storing your winter accessories
With spring being just around the corner, many people start asking themselves the same old question – what to do with your winter items and where to put them. Storing your winter accessories might seem easy – until you take a look at all the coats, gloves, and scarves that you have. And since we are talking about bulky winter items, you are aware of the fact that you are going to require plenty of space. So, do you decide to rent a Kirkland self storage unit or do you opt for a DIY at-home storage improvised solution? In all honesty, that's up to you. All we can do is give you a few tips to remember once you decide to pack up your winter gear until next November.
Decide where you plan to store your winter accessories
Are you already renting a self storage Bothell unit? If you are, you won't have to trouble yourself with making this difficult decision – you already have a suitable place for storing your winter gear. But if you don't have a storage unit at your disposal at the moment, then you need to decide whether you want one. If you do, then make it your task to find a suitable storage provider as soon as possible. If you decide against renting a storage unit, then you need to start thinking about smart storage solutions.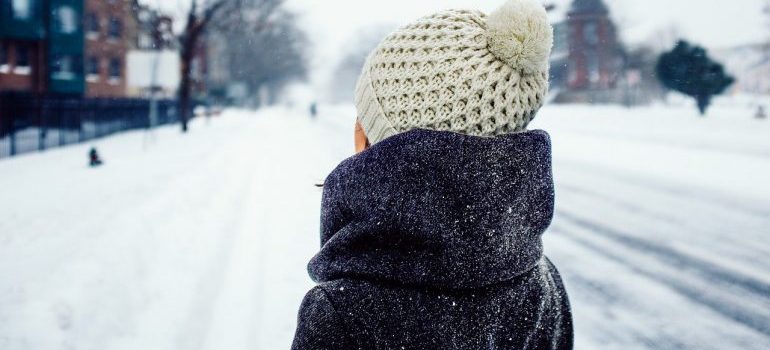 The ideal scenario would be dedicating one room of your home as storage space. Usually, that room is either garage or the attic. But if you don't have either one of those or you have used up all of the available space, then you'll need to get crafty. There are many aesthetically appealing things that you could do that would solve your problem while at the same time keeping your home clean and nice looking.
First and foremost, prepare your winter gear for storage
Once the winter season comes to an end and you don't need your winter items anymore, the first thing you ought to do is prep your items for storage. Start by going through your clothes and accessories and get rid of anything that has barely survived this winter season. If you have any boots that already started leaking or an entire collection of mismatched gloves, you need to take a duffel bag, throw everything in, and throw it away. Because if you do decide to rent temporary storage Seattle, the last thing you need is to pay for items that belong in the trash.
Once you are left only with those items that you are going to use throughout the next winter season, you ought to proceed by thoroughly cleaning your clothes. Winter accessories can be coated with snow and mud, which is why they definitely need to be cleaned. Toss your clothes in a washer while you wipe your boots and winter shoes. With your items dry and out of the washer, you can proceed to pack your items for storage.
Storing your winter accessories at home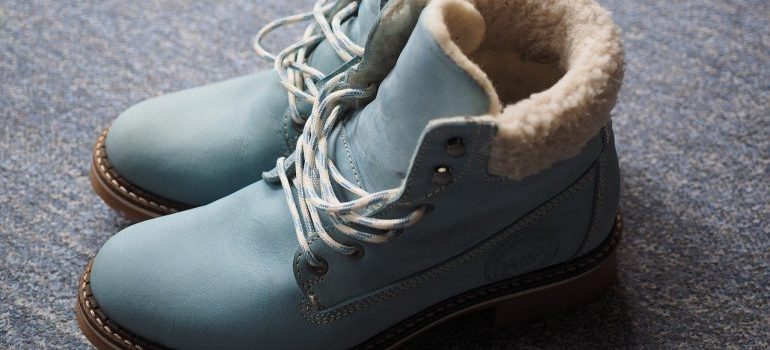 Would you be happy to store your winter accessories in a reliable Kenmore self storage container but you simply can't afford that at the moment? Don't worry – with some help from us, you are going to be perfectly capable of storing your winter gear at home.
Use your empty suitcases
As previously mentioned, there are many small tricks that could help you store your winter gear at home. Who would have thought that your empty suitcases would be the perfect container for your accessories throughout summer? If you have multiple suitcases in your home, try to use your oldest and least favorite one for this purpose. The reason is simple – you will have to take out all of your winter accessories if you decide to travel and use the suitcase.
Use vacuum-sealed storage bags
Vacuum-sealed bags are practically irreplaceable in many households. They are used for storing all types of clothing, as they can fit many items yet don't take up a lot of space. That's exactly what makes them your perfect ally when storing winter accessories and clothing. Try to find long and flat vacuum-sealed bags as they will easily fit underneath your bed. You'll be in awe of how much space you'll be able to save.
Opt for a different approach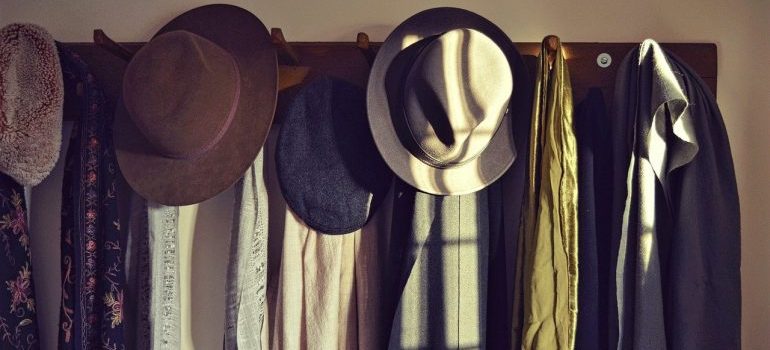 Do you have an enviable collection of winter hats and scarves? Then instead of hiding your items inside closets and different nooks and crannies in your home, don't hesitate to proudly show off your entire collection. For example, you could hang all of your hats on a chain or a cord and attach them to a wall. Another thing you could do is hang your scarves on a towel rack and look at your proud collection every single day. Apart from beautifying your living space, you will also get your winter accessories out of the way. Well, they will be in your eyesight but they won't bother you. It's a win-win situation if you ask us.
When is the right time to store your winter accessories?
There is no right or wrong answer. If you live in Florida, you probably don't even own winter accessories. On the other hand, if you live in Alaska, then you will have to use your winter gear much longer than people in New York. In general, you should be storing your winter accessories when the winter season ends, which is usually in early March. And if you do decide to store your items, you ought to look for Seattle storage services right away. You don't want to risk someone taking up your spot. Of course, you can always opt for in-home storage solutions. Just make sure you have enough space in your home for that.