Tips for packing your wardrobe for moving
Nothing shows off our personalities more than clothes. And the same goes for the mood of the day. Feeling happy and lucky? Dress in yellow from head to toe. Feeling under the weather? Then we guess you won't choose bright and happy colors. And considering the fact that our wardrobe is a part of our personality, it only makes sense to keep good care of it at all times – even when moving. But if you are on the cusp of packing your wardrobe for moving, then you know it's no easy task! It's a process that requires a lot of organization and skills. But there is nothing to worry about! We here at PortaBox Storage Seattle make it our mission to help you have an easier time when moving and storing your belongings. And this article is no exception.
First things first – declutter before you pack
It doesn't matter how much you love minimalism, or how little you spend on clothes – all of us are prone to keeping some clothing items we feel attached to. Be that an old dress, a cheerleading uniform, or your old jersey, the reality is that those things usually shouldn't find their way in your moving boxes. There is absolutely no reason to make your relocation even more expensive which it will be if you pile up all those unnecessary items.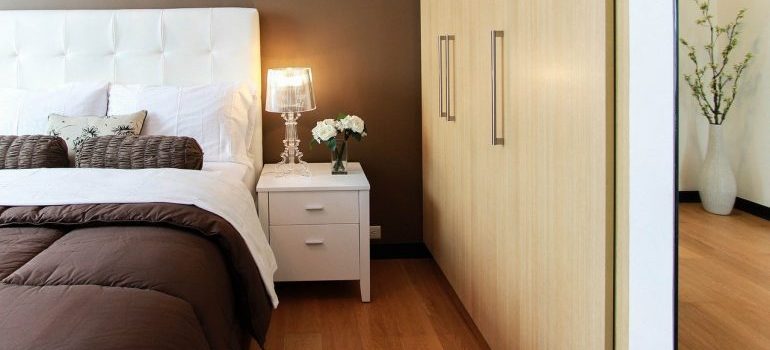 So before you start packing clothes for moving, it would be best to declutter your closet. Get rid of anything you don't wear anymore or that doesn't fit you anymore. And you don't have to throw away or donate your items if you feel too attached to them. You can simply rent a temporary or long-term Everett self storage unit and have your clothes in a safe and dry place.
Organize if you want to be successful when packing a wardrobe for moving
There are many ways to organize your wardrobe ahead of the move. You can separate items according to family members, you could make a distinction between seasonal items, or you could organize by type – it all depends on what you think will work best for you. But the truth is that to be able to successfully pack your wardrobe for moving or for a Bainbridge Island self storage unit, you will need to create some sort of a system. It doesn't have to be an elaborate one – even the basics will work wonders.
Pack clean and stain-free clothes
Oh, you can rest assured that the temptation to pack already-worn clothes will be present and on your mind once you start packing. Washing every piece of clothing you own could be a very time-consuming and arduous process. But it needs to be done nonetheless. The reason for this is simple. If you pack clean items with even one shirt that needs to be washed, you will most likely end up with a bunch of smelly clothes.
If you think you might not have enough time to pack your wardrobe for moving, you need to think whether self-packing should prevail over professional packing and if that's even a possibility with the current state of your finances. Don't worry if you can't afford professional packers – that just means you'll have to start packing a bit sooner.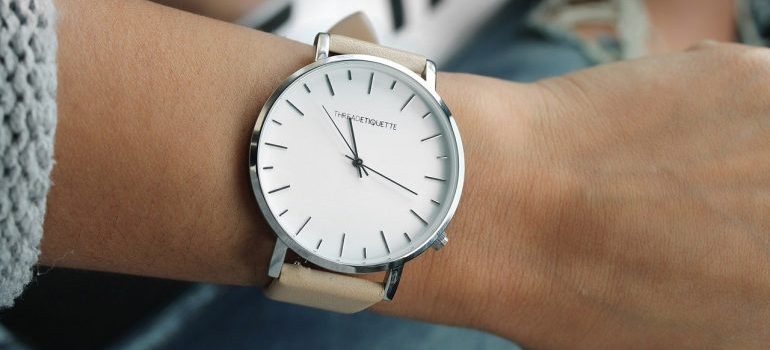 Feel free to pack off-season clothes long before the day of your move
Are you moving in the hot summer months? Or is the opposite true – you have found yourself amidst a winter move? Then there is no reason for you to leave the packing of off-season clothing for the week of your move. Instead, do what every smart person does – pack these items long before the moving day. One good trick to use when packing winter clothing is putting them into vacuum bags and then suctioning the air out. This is the perfect way to transport bulky items such as winter jackets. Not to mention how great it is for saving a lot of valuable space in the process.
Decide what you plan to wear throughout the week of your move
Let us just begin by saying that your move isn't the right opportunity for you to try to look your best. What you need right now is lots and lots of comfort. But what you also need is to master the process of packing your wardrobe for moving. And the truth is that this can only be done if you allow yourself enough time to pack your clothes without having to rush because your movers arrive in a couple of hours. To do that, it's clear that you should have packed your clothes at least a few days before the move. And therein lies the problem – you will need something to wear throughout the week of your move. It is for that reason that we always advise you to pack a small bag of outfits you plan to wear for the week.
Remember, you will need to pack clothes that will feel comfortable and will give you enough room to pack during bad weather conditions – or good ones. You can never predict with 100% certainty what the weather will be like on the day of your move. But you can certainly prepare.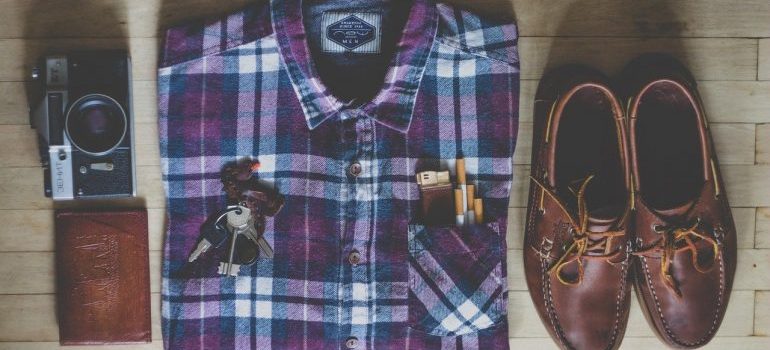 Pack your wardrobe for a move in specialized moving boxes
If you are getting ready to excel at packing your wardrobe for moving, then you mustn't forget to gather the appropriate packing supplies. While regular cardboard boxes will certainly do the trick, you need to ensure you have a couple of specialized moving boxes ready to be used. They can be used for those items that can't be folded. Also, those items that you have paid a lot of money for. So if there is an item you absolutely don't want to see ruined or damaged during your move, you know what to do.