Top reasons to get portable storage units
The demand for storage units has reached an all-time high. There are many different reasons to get portable storage units during any season of the year, as mobile storage can be used to assist a person in many different situations. That being said, if you are thinking about renting portable self storage Seattle, you are definitely not alone. Many people decide to seek out a safe and secure storage provider, and it's usually one of the following five reasons that help them make that final decision.
Five reasons to get portable storage units as soon as today
Bear in mind that these are just the most common reasons that urge people to rent a unit. There are many more where these came from. It doesn't matter whether you are thinking about renting Woodinville self storage containers or Seattle portable units – these are the benefits you will encounter when renting a unit in your desired location.
1. Portable storage units are easy to transport
After all, there's a reason why they are called portable. One of the biggest benefits of renting a portable storage unit can be found in the fact that it is delivered to your address. Instead of going out, touring different storage facilities, and transporting all of your items to the unit, you get to have a unit delivered to you. Bear in mind that there is no difference between renting residential and business storage Seattle – in both of these scenarios, the portable storage solution is delivered to you.
What you decide to do with it after your belongings have been loaded is entirely up to you. You can have the company pick up the unit and deliver it to their secure storage facility or have it transported to a new location and unload it there. The last scenario is of special help during relocation, which is one of the most common events that people associate with the need for storage.
2. It's convenient to rent a portable storage unit
You can't deny the fact that having someone deliver a unit to your doorstep is the definition of the word 'convenient'. You will save your time, effort, and money – the three things you need more of on a daily basis. However, you will have to be careful when renting portable storage solutions in Seattle. This process might have all the predispositions for being easy and convenient, but it can quickly turn sour if you choose an untrusted storage provider. So do your job and make sure that a company is licensed, insured, and enjoys favorable reputation among its past customers.
3. Affordability is one of the reasons to get portable storage solutions
There is no shame in admitting that you would like to spend as little as absolutely necessary. Yet, you would like to get a reliable storage solution so that you don't have to worry about your belongings. These two seem like an impossible combination – yet the solution lies in portable storage. By renting a portable storage container in your area, you will get to avoid:
Additional fees for movers
The cost of renting a moving truck
Fees for additional rental time
Spending money on gas
It's incredible to think how a few little expenses here and there can significantly add to the bill. But extra expenses aren't something you should worry about when renting portable storage. You only pay for the cost of the unit.
4. You get to keep your belongings safe and sound
It has to be admitted that portable storage doesn't offer a higher level of security than regular storage units. But it does offer one huge perk – it's portable. That means you get to keep your items safe while at the same time avoiding all the hassle that comes with regular storage. If you choose a reliable storage provider, you will get access to storage that will keep all of your belongings out of harm's way.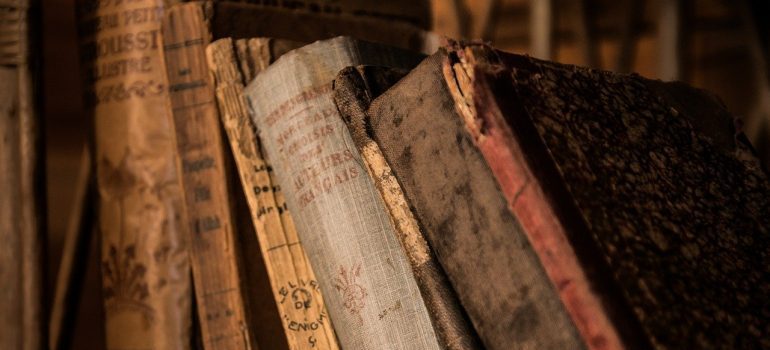 And if you ever wish to up the security of your items or you live in an area with extreme weather, you can always invest in temperature-controlled storage. There is an entire list of items that belong in temperature-controlled storage, and the list includes all of your precious, antique, and fragile items. It's always a good idea to invest your funds towards the safety of your items. That's something that never fails.
5. You can use portable storage containers for all intents and purposes
Perhaps one of the biggest reasons why you should get a portable storage unit is versatility. Portable storage containers can be used during many different events. Let's say that you are remodeling. Instead of introducing more tasks and obligations into your already jam-packed schedule, why not rent a portable storage container? Someone will deliver it to your address and your only job will be to fill it up. And we don't even have to mention how useful these units are during relocation. By paying for moving and shipping services in Seattle, you will have an easy and stress-free move. Well, as easy as this process can get.
So if you were looking for some reasons to get portable storage units, we believe you found what you were looking for. Portable storage can be used in many different situations, such as moving, decluttering, or redecorating. The appeal of portable storage seems to be hidden in its convenience. You get a team that will deliver the container to your property, saving your time and effort in the process. As a cost-effective and time-saving solution, it seems as if there are no downsides of mobile storage units. It's truly difficult to find a negative side to something that has the purpose of making your life easier.