Travel light: Mobile storage for Lynnwood jet setters
As we rapidly transition into an increasingly mobile world, the need for efficient and reliable storage is more apparent than ever. This is especially true for the frequent traveler, whose livelihood often depends on the ability to access, manage, and secure belongings when needed. Here at PortaBox Storage, we recognize the unique needs and challenges faced by Lynnwood's vibrant community of travelers. In response, we have diligently curated top-tier storage units Lynnwood WA and more! Join us as we explore the world of mobile storage for Lynnwood jet setters, where efficiency meets convenience. Ready to upgrade your travel game? Read on, Lynnwood jetsetters. Your journey starts here.
Challenges Frequent Travelers Face and Ways Mobile Storage Saves Them
Frequent travelers often grapple with the daunting challenge of carrying excessive luggage. This weighs them down and limits their mobility. The constraints of bulky suitcases and bags can hinder their ability to navigate airports, train stations, and crowded streets with ease. Traditional luggage options fail to provide the flexibility and adaptability demanded by the dynamic lifestyle of a traveler.
It leaves them yearning for a more efficient and practical solution to lighten their load and enhance their travel experience. So, in order to avoid all of this from happening, they can rely on some of the safest storage pods Seattle offers. How and why, you might ask?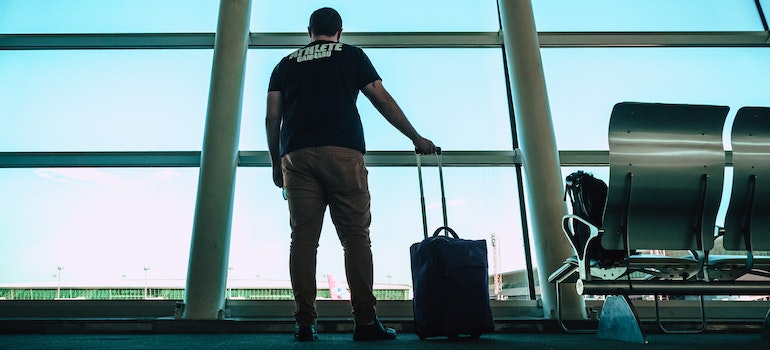 Unpacking the Cost-Efficiency of Mobile Storage for Lynnwood Jet Setters
The cost-effectiveness of mobile storage containers for frequent travelers becomes apparent when you consider several factors.
Excessive Baggage Fees
Airlines and other transportation services often charge fees for additional or oversized luggage. If you're a frequent traveler with a significant amount of luggage, these costs can quickly add up. Mobile storage containers, on the other hand, provide ample space for all your items. By renting one of these, you can minimize the need for multiple or oversized bags, thus avoiding those hefty extra baggage fees.
Storage Rental Fees
If you're often visiting the same destinations, you might be considering renting a storage unit to keep some of your items there. However, these fees can be considerable, especially in popular locations around Washington state or Seattle city center. With a mobile storage container, you essentially have a portable storage unit at your disposal, eliminating the need for such rentals.
Maintenance and Replacement Costs
Mobile storage containers are designed to be durable and to protect your belongings from damage while in transit. This can save you a significant amount in repair or replacement costs for items that might otherwise get damaged in regular luggage.
By consolidating your travel storage needs into a single, portable solution, you stand to save money in the long run. Therefore, for many Lynnwood jet setters, the initial investment in mobile storage container rental can indeed prove to be a cost-effective decision. You can effortlessly ask for pick up at home, and the provider will drop off the container with your belongings at the door to door storage Seattle facility, bringing them back or to a new location if and when needed.
The Unmatched Convenience of Portable Storage Containers
Mobile storage containers are all about providing ease and saving time for travelers, minimizing the hassle often associated with packing. They offer a "pack once, use many times" approach, significantly reducing the tediousness of constantly packing and unpacking for each trip.
This convenience is particularly beneficial for frequent travelers who have a standard set of items they take on every trip, such as digital devices, work materials, or specific tools of the trade. Once these items are packed into the mobile storage container, they're ready for all subsequent trips. This not only makes initial packing easier but also ensures you don't forget any essentials. So, the convenience of mobile storage containers significantly reduces travel-related stress, letting you focus more on the journey or the tasks at hand.
One Solution, Many Journeys: The Versatility of Mobile Storage
The beauty of mobile storage containers lies in their adaptability to a variety of travel scenarios. These containers are designed with flexibility in mind. This adaptability eliminates the need for multiple luggage types, which not only saves you money but also frees valuable space in your home. With a versatile mobile storage container, you can avoid the clutter of owning a different bag for every occasion.
Whether it's seasonal clothing, sentimental keepsakes from travels, or hobby equipment, storing non-essential items enables individuals to strike a balance between a clutter-free lifestyle and easy access to their belongings whenever desired. So, rely on some of the highest-quality storage pods Seattle offers and travel worry-freely.
The Benefits of Mobile Storage When Traveling for Work
Moreover, mobile storage for Lynnwood jet setters on business trips offers significant benefits. Here is how portable business storage Seattle offers helps individuals who need to relocate from Washington for work temporarily.
Avoiding Unnecessary Rent Costs
Whenever leaving your home state for an extended period, one of the main concerns is often what to do with your belongings. Renting a storage unit in Washington State can be costly, especially when you add up the monthly fees over a long duration. On the other hand, a mobile storage container allows you to take your essentials with you, eliminating the need for storage unit rental and thus saving you considerable money.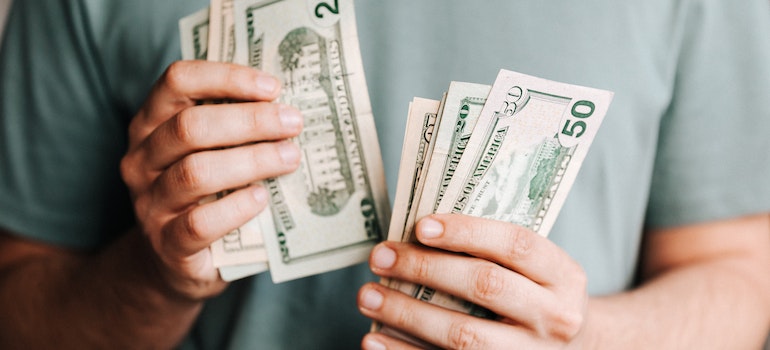 Home Comforts
Being away from home for work can be challenging, but having familiar personal items around can make your new environment feel more comfortable. A mobile storage container allows you to easily transport some of your home comforts, making your temporary accommodation feel a bit more like home.
Security and Peace of Mind
Knowing that your belongings are safe and with you can provide considerable peace of mind when you're away from home. Mobile storage containers are designed to protect your items, which can be particularly important for sentimental items. Nearby Mill Creek self storage facility is always a good idea, especially when situations of this kind are in question.
Travel Light and Smart
As you have had a chance to see, mobile storage for frequent travelers unlocks a world of convenience, flexibility, and savings in their experiences. By eliminating the constraints of carrying excessive luggage, helping you optimize your travel budget, and offering a secure storage solution, mobile storage revolutionizes the way frequent travelers embark on their journeys.
So, whether it's exploring new destinations without the burden of dragging belongings, storing non-essential items to declutter living spaces, preserving sentimental souvenirs, frequently traveling for work, or enjoying the cost-effectiveness of tailored storage options, this innovative service caters to the unique needs of jet-setters. With mobile storage for Lynnwood jet setters, travelers can embrace a new era of hassle-free travel. You can focus on creating lifelong memories or working stress-free without being weighed down by your possessions.