Uncovering the hidden gems of Snohomish County, WA
Researching neighborhoods before moving is, for some people, the hardest part of the entire relocation process. Once you decide on moving, you must spend hours and days obtaining valuable information before you decide where to relocate. Usually, this comes naturally by obtaining references and recommendations from friends and family. And this time around, you have decided on moving to Snohomish County. This is a fine choice so let us help you uncover the hidden gems of Snohomish County. Also, we will prepare you for the relocation, and help you search for the best packing and Seattle mini storage as well as a reliable moving team. Allow our local movers to guide you around!
We will begin our journey in Lynnwood
Before you start searching for packing solutions, Lynnwood self storage, and other moving services, we must tell you a bit about this place. Lynnwood is a city located in Snohomish County with just a bit below 40k residents. It is located about 16 miles north of Seattle, and it covers an area of approximately 7.9 square miles. Lynnwood is known for its shopping, and it is home to several large retail centers, including Alderwood Mall, which features over 150 stores, a movie theater, and a food court.
Also, it is home to several parks and trails, including Scriber Lake Park, which features a lake, a boardwalk, and a picnic area. The city also has a community center and a senior center that offer a variety of programs and activities.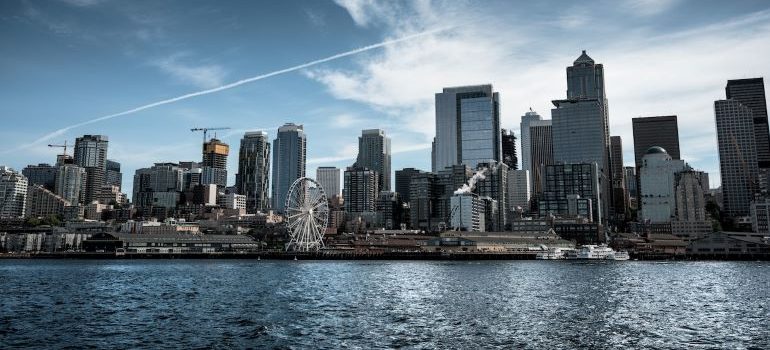 Moreover, Lynnwood is served by the Edmonds School District, which includes several elementary schools, middle schools, and high schools. And it is connected to neighboring communities via several major roads, including Interstate 5 and State Route 99. The city is also served by several bus routes provided by Community Transit, which connects the city to other destinations in the region.
The economy of Lynnwood is driven by a mix of small businesses and larger employers in industries such as healthcare, education, and retail. And you must know that only the best moving service awaits in Lynnwood WA. Our local movers from PortaBox Storage Lynnwood recommend using expert packing services to secure a more comfortable moving experience. If you like this place, call your movers, and make the necessary arrangements.
The scenic Lake Stevens
The city of Lake Stevens is truly one of the hidden gems of Snohomish County. It is named after the lake of the same name, which is the largest lake in Snohomish County. The lake covers an area of approximately 1,040 acres and is a popular destination for fishing, boating, and other recreational activities. The area that is now Lake Stevens was originally inhabited by the Snohomish people. In the late 1800s, the lake was used to transport logs to mills in Everett. Once it was a small community and today it has around 35 thousand residents. The city of Lake Stevens was officially incorporated in 1960.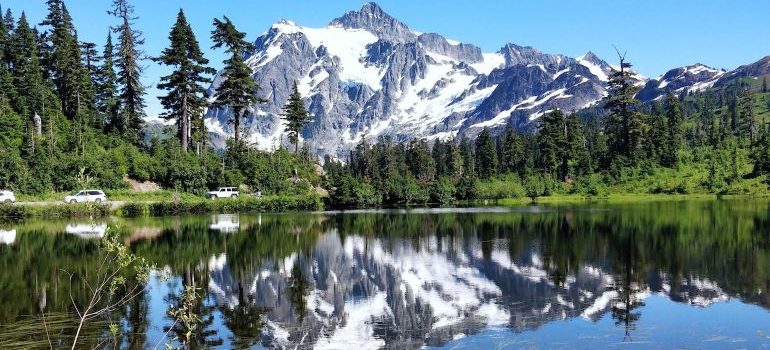 The economy of Lake Stevens is quite stable with a median income of around $100k. More than 75% of residents are homeowners. You can become one as well if you can spare $425k and above. Although, renting is favorable as well starting at $1.800 for a two-bedroom apartment. In addition to the lake, Lake Stevens is home to several parks and trails, including the Centennial Trail, which runs through the city and provides opportunities for hiking, biking, and other outdoor activities.
Off to Edmonds
Compared to Lake Stevens, Edmonds is bigger and more expensive. But it is still one of the hidden gems of Snohomish County that we must show you. The population of Edmonds is around 42.000 but it is still a tightly knit community with a lot to offer. The economy of Edmonds is in a good place with larger employers focusing on retailing, education, banking, and healthcare. Jobs are plentiful but yearly payment is around $97k which is slightly lower than in Lake Stevens. Although, you can expect to double that if you are qualified and experienced. As for the housing market, it is almost three times the national average. It begins at $650k and it can go over 1 million for luxurious mansions.
Edmonds is known for its picturesque waterfront, which includes a ferry terminal, a marina, and a beach. The waterfront area is a popular destination for tourists and locals alike, and it features a variety of shops, restaurants, and other attractions. Additionally, Edmonds is home to several parks and the more famous ones are Yost Park and the Edmonds Marsh. We are sure you will appreciate a fair share of the greenery that you'll have once you relocate to Edmonds.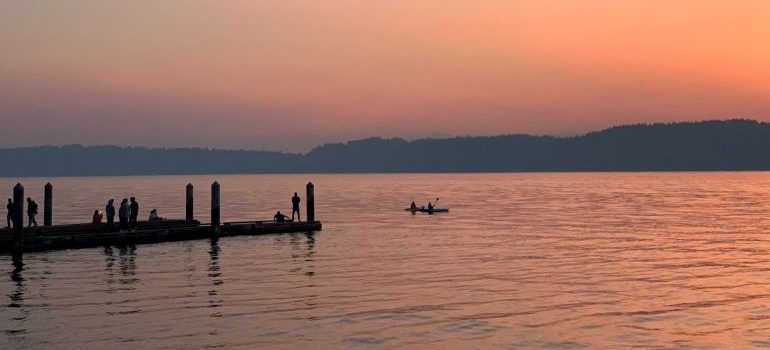 Mukilteo on the north
Further north of Seattle, you'll find the beautiful city of Mukilteo. It is twice smaller as Edmonds with around 22k residents and as you can expect, it has a more vibe of a village than of a big city. It boasts wonderful nature and even more history behind it. The area that is now Mukilteo was originally inhabited by the Snohomish people, too. The city of Mukilteo was incorporated in 1947, and it was named after a nearby point of land that was a traditional meeting place for local tribes.
Like Edmonds, Mukilteo is known for its picturesque waterfront, which includes a beach, a ferry terminal, and a lighthouse. But if you are not a fan of the coastal area, check out local parks Japanese Gulch and Big Gulch. There you can have a picnic with your family and friends while having a time of your life.
Despite the size, the economy of Mukilteo is in a good shape. You can find job positions in aerospace, healthcare, and retail. As for the cost of living, they are almost the same as in Edmonds. You'll have to set aside at least $550 for food and the rest for utilities and rent, ending up at slightly over $2000. It is a bit easier if you own the place. For that one, you must set aside around $660k.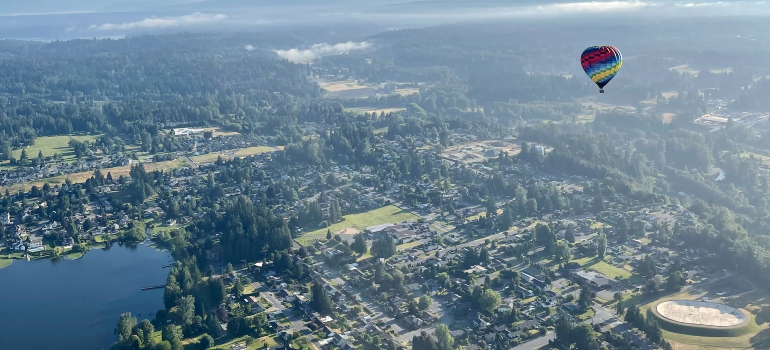 The last stop: Mill Creek
We are ending our journey in Mill Creek. It is a copycat of Mukilteo with the same number of residents, economic status, real estate market, and the job market. The only difference is that renting cost is twice the average and it is sitting at $2000. And in some parts of the city, you can expect to pay $200 more per month for groceries. Apart from that, everything else is the same. It is another hidden gem of Snohomish County with a lot of nature, parks, shopping places, and historic monuments. Once you get there, make sure you visit the following notable places:
Mill Creek Sports Park;
Town Center;
Country Club;
Golf Course.
Now the only thing left to do is to get ready for the relocation. Luckily, Mill Creek movers offer great moving prices and even better services. Check out the full-service package with a high note on Mill Creek self storage. You will be surprised how enjoyable moving can be once you hire Mill Creek specialists.
Still unconvinced? Come visit!
Now that we have polished the hidden gems of Snohomish County and slightly uncovered their sheen, it is time to choose one (or more), visit, and explore it in person. What better way to check if its vibe resonates with you and your family or if Snohomish County services suit you before the relocation? And of course, it is time to find local professionals that will safely transport your belongings to your new home.
References:
https://www.niche.com/places-to-live/lynnwood-snohomish-wa/
https://www.niche.com/places-to-live/lake-stevens-snohomish-wa/
https://www.niche.com/places-to-live/edmonds-snohomish-wa/
https://www.niche.com/places-to-live/mukilteo-snohomish-wa/
https://www.niche.com/places-to-live/mill-creek-snohomish-wa/
https://livingcost.org/cost/united-states/wa/lynnwood
https://livingcost.org/cost/united-states/wa/lake-stevens
https://livingcost.org/cost/united-states/wa/edmonds
https://livingcost.org/cost/united-states/wa/mukilteo
https://livingcost.org/cost/united-states/wa/mill-creek