The upsides of self storage for eCommerce stores
These days, it's hard to find a person that doesn't shop online. Online shopping has brought a plethora of benefits for consumers, but it has also opened up a whole new world for people who are looking for alternative ways to make money. It doesn't matter whether you have an e-commerce store on eBay or Etsy – if you have been doing this for some time, chances are you have already accumulated plenty of inventory. Instead of taking up your living space, you need to find a great yet inexpensive solution as to where you can keep your goods. That's where business storage Seattle enters the scene. There are many benefits of self storage for eCommerce stores, and we are here today to explore the most significant ones.
Top five benefits of self storage for eCommerce stores
You can find a number of self storage facilities in the area, no matter your location. Whether you decide to invest in Seattle or Ballard self storage solutions is up to you. What is important is for you to pick the right size for the volume of items you have to store. And when it comes to your satisfaction, you can be certain that the following five benefits will make you grateful for storage.
1. Free up your living space
Let's start with the basics, shall we? The number one benefit of renting self storage for your eCommerce store is the fact that you will be able to free up a lot of your space. That being said, you won't have to keep storing your items in your garage, attic, spare bedroom, etc. You will have the luxury of placing your items in a secure self storage Seattle facility that can be at your disposal for as long as you need it.
You don't need us to tell you that you can always opt for month-to-month storage or rent a unit long-term. With so many different options out there, you shouldn't have a problem finding the perfect storage rental plan for yourself.
2. It's cheaper than most other alternatives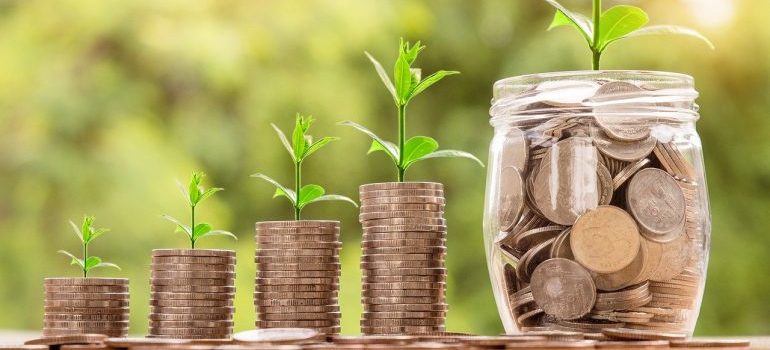 Think about it – you definitely need a place where you can keep your items. Unless you want to burden your living quarters with business items and inventory, you really only have two choices:
You can think about renting a shop or warehouse where you can keep your inventory or
You can invest in self storage services in Seattle.
Storage is a much more affordable option in all situations, especially for those with limited resources and fresh businesses. You will always have to pay a fixed price that won't change. Therefore, you won't have to struggle with changing rent and taxes. You will always be able to predict how much money is necessary for the maintenance of your business storage solution, so you will be able to plan accordingly.
3. Your eCommerce store can benefit from the safety storage solutions bring
Your inventory is (in most cases) your primary source of income. That's why you can't let anything happen to your products. That being said, it's easy to see how much you will put on the line by keeping your items inside your house. We all know what the national crime rates are when it comes to burglary and theft. You would become even more jeopardized if the word about your successful in-home business got out.
On the other hand, storage solutions will provide you with an unmatched level of safety and security. Granted, you will have to do your job when it comes to picking out a secure storage provider. You can always opt for our PortaBox services if you are interested in storing your inventory in a safe manner. We provide spacious and clean self storage units to all of our customers.
4. Controlled conditions
When you store items inside your home, your retail store, or even some older warehouses – nobody can guarantee their state over the course of time. Extreme weather conditions, break-ins, fires, floods – it can all happen while you're away, and it can end up costing you everything you have to balance the scales afterward.
On the other hand, self storage facilities offer controlled conditions that are built and established to safeguard your belongings. Certainly, there are items that you won't be able to store. But those that you can, you will be able to keep inside secure and temperature-controlled conditions, with a paid staff to keep watch over everything. Since the items won't be out in the open, you will be able to preserve them for a longer period than you normally would under regular conditions. And since you won't have to replace or throw away inventory that hasn't been sold yet which means you'll save a lot of your money. As a business owner, we are sure you can appreciate the thought of using every dollar in the best way possible.
5. Avoid wasting time and resources with self storage for eCommerce stores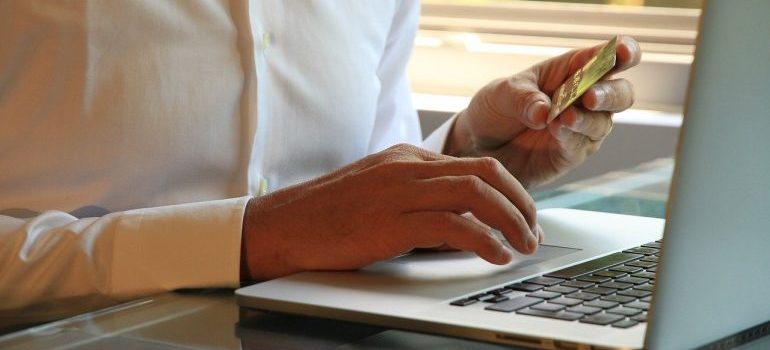 Do you dread the moment when you have to pack up all of your inventory, load it inside a vehicle, and then unload it in a storage unit? Well, you don't have to despair just yet as self storage allows you to store your items without much hassle. Take our PortaBoxes as an example. We deliver the unit to your address, where you can choose to load them up on your own or have our team do it for you. Since our units are grounded, you won't need additional equipment such as forklifts. After all, why complicate the matter when it can be simple?
Be careful when picking out the right self storage for your eCommerce store
Picking out the right storage solution has become much easier nowadays. After all, you have so many options at your disposal that it shouldn't be hard to do some research and find the right solution for you. However, you do have to be very careful during the entire process. To reap all the benefits of self storage for eCommerce stores, you will have to find a company with a good reputation and reasonable prices. Most importantly, you will have to ensure you find a company that will be diligent when it comes to their security. Knowing that your items are out of harm's way is priceless.