Ways how self storage helps you prepare for a baby
Those precious months while you are expecting a baby are probably going to be some of the most exciting ones in your life. You will be shopping for baby clothes, getting the nursery ready, and waiting for your next doctor's appointment to see that baby yet again before the time comes. That being said, almost immediately after getting the big news that you are expecting, you are going to start thinking about everything that needs to change in your home. And this is the moment when most parents start panicking. But worry not – we here at PortaBox Storage have a solution. Did you know that self storage helps you prepare for a baby in more ways than one? If you didn't, then this is the right time for you to see all the benefits of self storage when getting your home ready for a newborn.
The different ways self storage helps you prepare for a baby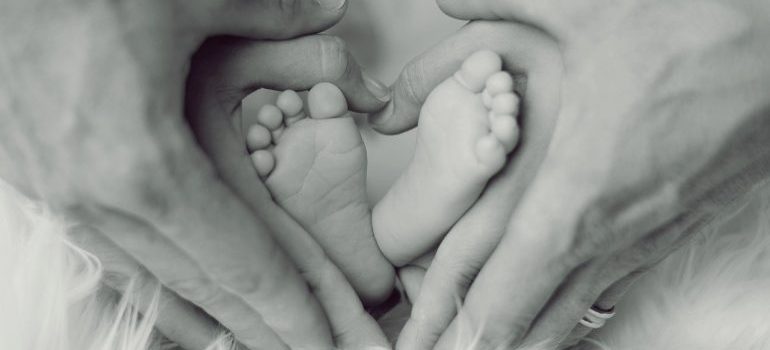 Bear in mind that Kenmore self storage might be the perfect addition at every point in your life. Whether you are moving, redecorating, or getting ready for a baby, a storage unit will be your safety net, sheltering your items at all times. But it can't be denied that a unit will come in most handy when preparing your household for its newest addition.
You'll be able to put your mind at ease
You can be the most relaxed person in the world, but you can rest assured that the process of preparing your household for a baby will take a toll on your stress levels. So much has to be done in such a short time, resulting in overall panic. But with a reliable Seattle storage solution at hand, you'll be able to relax (as much as possible, at least). You'll always have a patch of free space that you can use for all intents and purposes. Whether that's storing your old furniture or new baby items is up to you – but the fact is that you'll be able to dedicate your time to calm and relaxing shopping for baby items. Enjoy – these moments only come a handful of times.
A baby requires a lot of items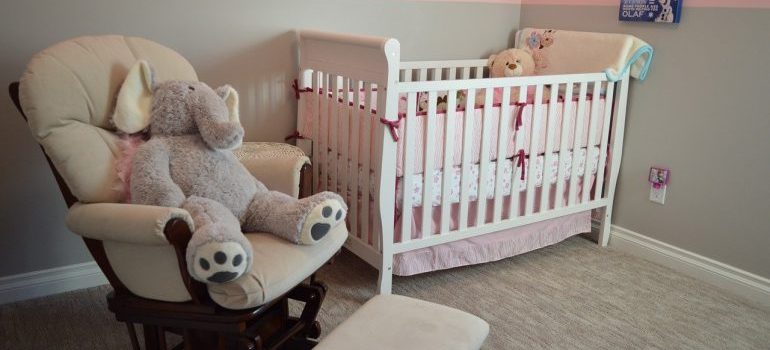 It's hard to imagine that something so small requires so many items. But whether you have a boy or a girl, you can rest assured that you will have to buy many things in the days to come. From nursery furniture to cute clothes, it will seem like the list of things to buy never ends. Some of them, you'll use as soon as the baby comes. Others will be necessary a few months after the birth. Instead of crowding your home with all of these items at once, it would be best to rent a Woodinville self storage unit for the time being.
By placing your items inside a storage unit, you'll be able to have a crowd-free home while also keeping all of the things you need close to you. That way, you'll be able to shop for the things you need bit by bit while also keeping your home clean and tidy – just the way you like it.
You'll be able to redecorate
Certainly, you find yourself dreaming about your baby's nursery. You are thinking about the way you could redecorate the space and you get excited at the sheer thought of a newborn being in your home a few short months down the line. And even if you aren't a fan of renovation, you will have to make your peace with the fact that some renovation work is in order.
Everyone who's ever lived in a house that has been having some work done knows how hectic things can get. For any bigger renovation, reliable Seattle mini storage is suggested. You will have to remove the contents of the room that you are redecorating, and those items will have to be placed somewhere. Can you think of a better place than a safe storage unit? This is the perfect example of how self storage helps you prepare for a baby, whether that baby is coming in eight months or eight weeks.
Storage can be a place where you safeguard your memorabilia and family heirlooms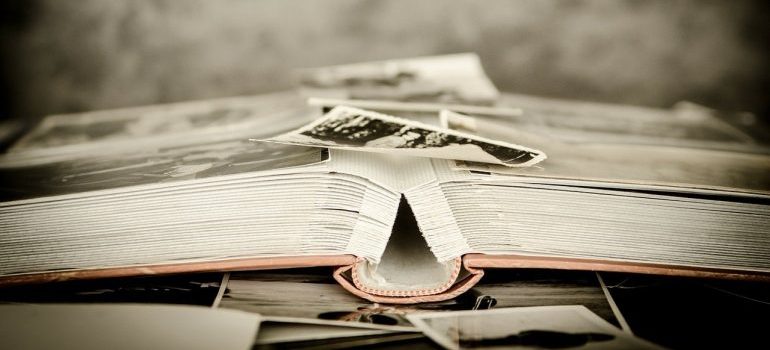 Just wait until that baby finally arrives. You are most likely going to be so happy that everything that's surrounding you at the moment will remind you of these early days with your baby. And that's not going to change as your baby grows up – quite the contrary. Later on, you'll start collecting blankets, toys, and spelling bee trophies. It's simply in human nature to make these associations so that they can always relive the happiest times of their lives.
You don't need us to tell you that you are going to need space and lots of it. Well, with a storage unit at hand, you can store as many items as your heart desires. A unit will be the perfect place where you can put those items you can't imagine parting ways with but that you also can't use in your day-to-day life. And you can enjoy this perk for as long as necessary, as you have both short-term and long-term storage options at your disposal.
The bottom line
Don't stress about anything, as this is supposed to be the happiest time of your life. Instead, solve a lot of your problems by renting a reliable storage unit. There are many different ways in which self storage helps you prepare for a baby, all of which will make your life easier. Besides, you are definitely going to put that unit to good use even after the baby comes, so your search for the perfect storage provider won't go in vain.