Ways Non-Profits Benefit from Mobile Storage Solutions
In the world of non-profit organizations, efficiency is key. Every aspect plays a crucial role in their success, from supporting their mission to ensuring smooth operations. One often overlooked but essential component is efficient storage and organization. Seattle NPOs deal with a vast array of physical materials, including supplies, equipment, and documentation. All of this requires secure and accessible storage. This time, PortaBox Storage Seattle will explore the various ways in which non-profits benefit from mobile storage solutions and how they contribute to the overall effectiveness and sustainability of their endeavors. So, go ahead, Seattle non-profits, read on, optimize your storage and organization processes, and focus on what truly matters—making a positive impact in your communities and beyond!
Flexible Mobile Storage Solutions Meet the Unique Needs of Non-Profits
Mobile storage solutions provide non-profit organizations with unparalleled flexibility and security for their storage needs. They boast a range of features that cater specifically to the unique requirements of not-for-profit organizations. One key advantage is their efficient delivery, which ensures instant delivery of important documents, supplies, and equipment to wherever they need to be. You can choose to have your units delivered to a new location in the Seattle area or taken to one of the secure facilities.
These facilities guarantee long-term reliability, allowing NPOs to store their valuable assets with confidence. Advanced security measures, such as locking systems and surveillance options, provide an additional layer of protection against theft and unauthorized access. With these mobile storage solutions, Seattle non-profits can benefit from the flexibility of moving their storage units as needed, adapting to changing circumstances or locations without the hassle of fixed storage spaces.
Streamlining Inventory Management: Efficiently Handling Goods
Managing donations and inventory can be a complex task for Seattle non-profit organizations, but mobile storage solutions offer a streamlined and efficient approach. These on-demand solutions provide the ability to store, categorize, and access donated items effectively. Ultimately, they are ensuring that resources are well-organized and easily accessible. With portable storage containers in Seattle, non-profits can efficiently manage their inventory for various programs and services, enabling them to respond quickly to the needs of their beneficiaries.
The mobility aspect of these storage units allows organizations to transport items with ease. When non-profit organizations rely on mobile storage solutions, they can optimize their donation and inventory management processes, ultimately enhancing their ability to make a positive impact on the communities they serve.
Convenient Management of Event and Seasonal Storage
Not-for-profit organizations can significantly benefit from mobile storage units for Seattle events and seasonal purposes due to the convenience and practicality they offer. These units provide a secure and accessible solution for storing event equipment, supplies, decorations, and seasonal items. With the ability to be transported to different facilities, these mobile units eliminate the stress of finding suitable storage spaces at each event venue. They offer a reliable and flexible solution that can accommodate varying storage needs throughout the year.
When NPOs keep all of their items sorted and accessible, they can streamline their event planning processes. This way, they ensure that everything is readily available when necessary. As mentioned before, the secure nature of these storage units ensures that equipment and decorations are always safe from damage, theft, or weather conditions. All of these factors provide much-needed peace of mind for the organizations involved.
Facility Renovations and Relocations: Temporary Storage Solutions
Mobile storage units in Seattle offer valuable temporary storage solutions for non-profit organizations during important transition periods. The most notable ones include facility renovations or relocations, as they create a demand for flexible and efficient item management. These units are designed to accommodate a wide range of items, from office equipment and furniture to documents and supplies. With short term storage Seattle relies on, non-profits can ensure the continuity of their operations without the disruption of finding alternative storage options.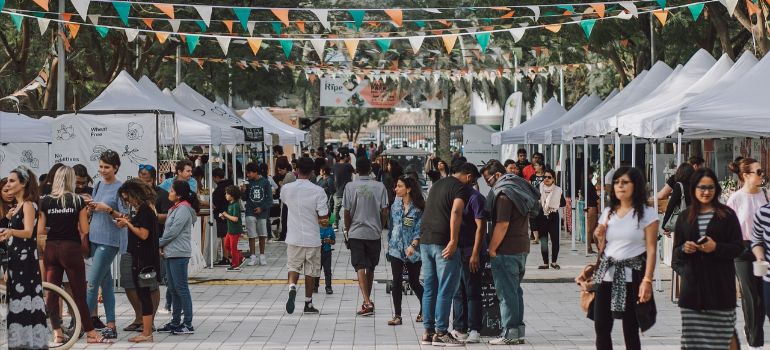 The delivery team can conveniently place these units on any flat surface, allowing you to load them with ease. And with their simple walk-in design, there's no need for heavy lifting. With the flexibility and convenience provided, non-profits benefit from mobile storage solutions during renovations or relocations.
Cost Savings and Budget Optimization: Efficient Storage Solutions
Renting several affordable mobile units allows for satisfying specific storage requirements, ensuring efficient utilization of space without unnecessary expenses. And simply by leveraging mobile storage solutions, nonprofit institutions can:
Reduce overhead costs;
Optimize their budget; and
Redirect resources toward their activities.
And through all that, maximize their impact and effectiveness. Hence, mobile storage solutions can significantly contribute to cost savings and budget optimization for non-profit organizations by eliminating the need for permanent storage facilities.
These solutions provide a flexible and scalable alternative, allowing organizations to store their supplies, equipment, and resource. And when needed, all of the items can be easily transported and deployed. Once expenses such as rent, utilities, and maintenance are reduced, non-profits can allocate limited funds cleverly toward planning their programs and services.
Non-Profits Benefit from Mobile Storage Through Organized Operations
Mobile storage solutions play a crucial role in enhancing efficiency and productivity for non-profit organizations. Through ease of access, inventory storage Seattle trusts significantly reduces time wasted on searching for supplies, boosting efficiency. With mobile storage, non-profit organizations can effectively manage their materials, equipment, and resources in a compact and easily accessible manner.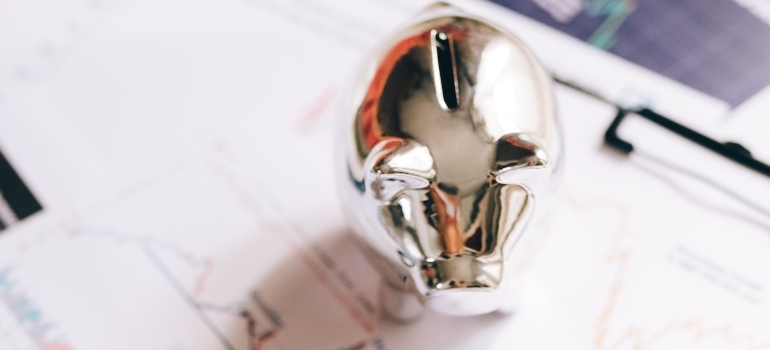 The streamlined approach eliminates the need for time-consuming searching, enabling staff members to locate and retrieve the required items quickly. By minimizing the time spent on locating supplies, non-profit organizations can redirect their focus and energy toward their core activities. This enhanced efficiency not only saves valuable time but also improves overall productivity.
Flexible, Secure, and Efficient: Empowering NPOs With Portable Storage
In essence, non-profit organizations stand to gain numerous advantages by utilizing storage solutions, particularly mobile storage options. These on-demand, door-to-door solutions offer flexibility and security, allowing non-profits to adapt their storage needs as they evolve. The efficient management of donations and inventory ensures that resources are properly allocated, maximizing the impact of each contribution.
Besides, storage facilitates enable non-profits to store efficiently and access materials for various activities throughout the year. During facility renovations or relocations, these storage solutions provide vital support by securely housing valuable items and equipment.
The implementation of affordable storage solutions leads to cost savings, as non-profits can avoid expensive fixed storage options. Furthermore, reducing the time spent managing stored items increases efficiency. Apart from obvious ways non-profits benefit from mobile storage, they can optimize their operations and effectively allocate resources. And thus, make a greater positive impact on the Seattle (and many other!) communities they serve.