Ways Portable Storage Helps During Home Repairs and Remodeling
Many people fail to realize how beneficial storage units are. They are multifunctional and anyone can find them useful. Storage units temporarily store away your items but also help preserve your belongings from unwanted damage. That's why they are quite practical when you're making changes in your home or office. For instance, portable storage helps during home repairs and renovations immensely. We will show you how in detail, and when you're ready, check out storage units Lynnwood WA to find the perfect storage unit that will meet your needs. Happy remodeling!
What makes portable storage a great way to save space and money?
From saving money to saving space, it's safe to say that there are no downsides to using storage. However, you need to know how to use it in order to be as efficient as possible. To begin with, there are different types of storage units. There are stationary units you can use when putting away things you don't need or use often.
On the other hand, there are convenient portable storage containers such as mobile storage containers Seattle offers, which you can use when transporting items. Also, portable storage comes in handy when you want to put away some items you don't need at the moment but will use in the near future. Whatever the case, storage is a great way to keep your stuff safe from external damage.
Let's go through some reasons why using storage is such a great idea:
All the extra space – If you want to declutter your house without throwing away precious items, using storage is the way to do it. You will get plenty of space in your house while also holding onto your stuff.
Protection from theft – If you rent a unit with a good surveillance system, you will ensure the safety of your items. Not only that but keeping all your stuff at home increases the risk of them also being stolen in unfortunate situations.
Safety from external damage – Renting a temperature-controlled unit will help you keep your stuff clean. External factors, such as heat or pests can affect your belongings badly.
The reasons why you should use portable storage in any situation
We mentioned that using storage is always a good idea. However, using a portable storage container might even be a better one. The good thing about portable containers is that they are even more flexible. For example, you don't have to rent any trucks that will pick your stuff up and drop them off. You can simply check out options such as door to door storage Seattle and have professionals come to your doorway.
This is especially convenient if you don't have any basements, attics, or garages. You can rent a portable storage unit and have one parked right at your doorstep. So, whenever you need anything, you can just unlock and grab the item in question.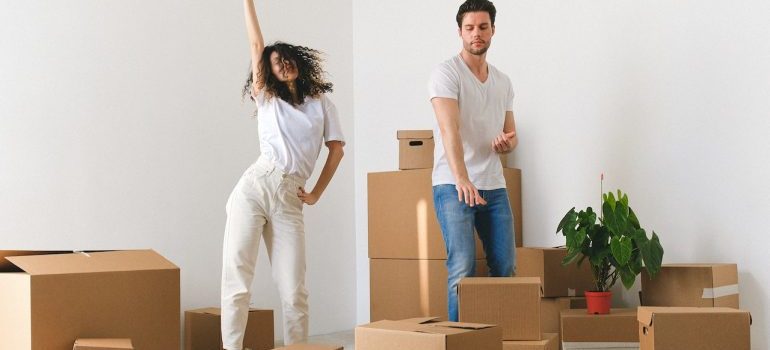 The main difference between portable and stationary storage units is flexibility. In this case, portable storage containers are a bit more convenient as they can be put anywhere near you if you need them. As for stationary units, well, the term speaks for itself. Also, portable storage is very helpful during home repairs. For instance, you don't need to hire anyone to collect your stuff and transport it to a local warehouse. With Redmond self storage mobile units, you have people come to your door and deliver as many containers as you need.
All the ways portable storage helps during home repairs
There are many ways portable storage helps during home repairs. We will list a few ways but we believe you are already aware of them. What's unfortunate is that people don't realize how much their belongings mean to them until they lose or damage them. That can be completely avoided by renting a storage unit.
As you may know, people use storage for many different reasons – from storing seasonal clothes and equipment to storing antiquities and furniture. When people renovate their house, they should definitely rent a nearby unit. Let's see why renting a storage unit when decorating a home is a good idea:
Protection from damage – Storing your stuff when renovating will preserve them from paint, chemicals, cracks, and so on.
Safety from nosy people – Although you will hire reliable people to remodel your house, you can never be safe enough. By renting storage, you ensure safety on all ends.
Freeing the necessary space – This is merely logical. If you want to have more room and renovate the house without trouble, you will simply use Renton self storage space.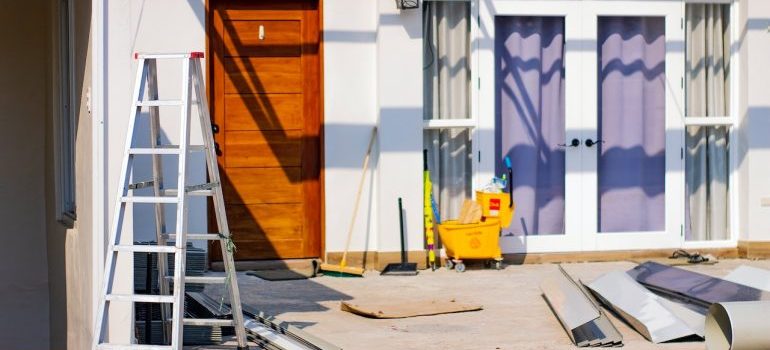 How to keep your things safe while using portable storage?
We strongly believe that portable storage helps during home repairs greatly. However, we have some advice to give you that will help you keep your items secure while storing them. For example, you shouldn't just rent a unit and forget about your stuff. You should:
Pack your items in separate boxes;
Use linens and towels to wrap fragile items when storing them;
Rent a temperature-controlled unit;
Disassemble bulky items such as furniture, to get more space;
Check your storage every once in a while.
Get the best solutions to assist you in home remodeling
Now that you know portable storage helps during home repairs, it's time to focus on your house remodeling. That also refers to some miscellaneous things such as learning where to find inspiration for kitchen renovation. Renovating a house is not an easy task. But with the right help and a bit of inspiration, you won't have any problems. However, our advice is to set your budget and organize it on time. Any task is easy if you plan things right and on time.