Ways in which self storage helps your home-based business
Running a home-based business is quite popular these days, what with the pandemic and all. Normally, you would use your home as an office and work from there. But if you have to deal with product shipping, or with an inventory of any kind, you might run into a few problems along the way. Unless, of course, you utilize one of the business storage Seattle options. There are numerous ways in which self storage helps your home-based business, and having more space is just one of them. In this article, we are going to take a look at the benefits that having a storage unit brings.
5 ways in which self storage helps your home-based business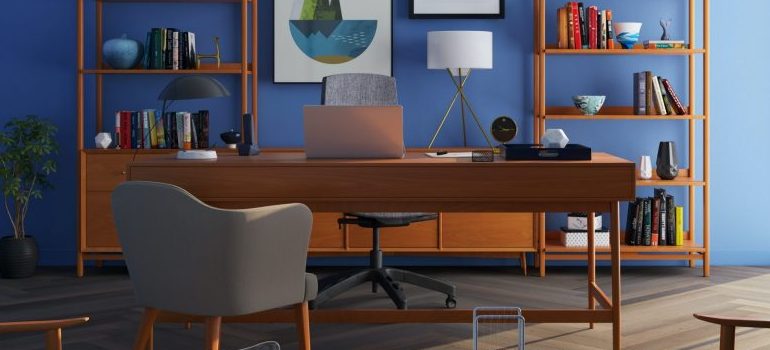 While there are undoubtedly many more reasons why having a storage unit is handy, we've chosen these 5 as the most influential ones:
It provides for a cost-effective inventory solution
Allows you to optimize the space
Increases safety
Decreases clutter
More space for large items
Not to mention that having a storage unit that is nearby will make everything a lot more convenient. And you get your daily walk done, so that's a plus as well! You can also consider using on demand storage Seattle options, as they can provide you with even greater convenience. If you run a seasonal business, for example, this might be the best option. Always consider various storage options before you settle on the unit. If you don't need temperature-controlled storage, don't spend extra just because it's "better". Match the unit with your needs and requirements instead.
Cost-effective
Running a product-based business from home can be overwhelming really fast. You might need to invest in shelving, additional storage compartments, etc. Or you may choose to rent office space and store your products there if you have customers coming by to pick the items up.
The way that self storage helps your home-based business, in this case, is very simple. It is much more cost-effective to rent a suitable storage unit than it is to rent office space, or even to build your own storage compartments. By utilizing a self storage Seattle container, you will be saving quite a bit of money in the process. You can then invest that money into the growth of your home business.
As an added benefit, some storage units offer additional amenities. They can offer labor services, sorting services, etc. This can be extremely useful if you need some manual labor that does not require intimate knowledge of your business. By renting a storage unit with this option, you will essentially be cutting down the costs on the employees you would otherwise have to hire.
You can optimize the storage space to your liking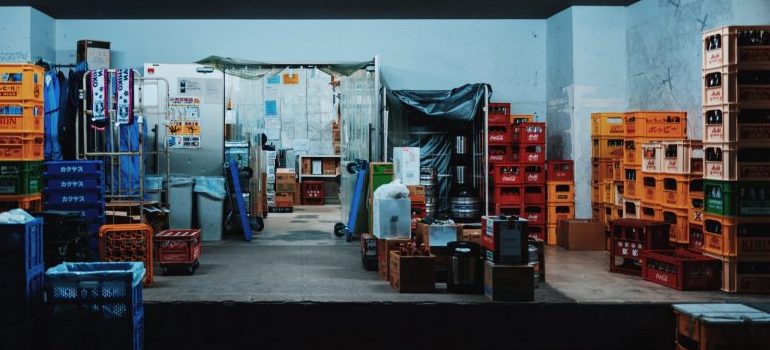 While you are severely limited by the constraints of your home, there are no such limits within a storage unit. Every square foot in there is designed for storing purposes. Your home is not a full-fledged office, after all, and you might find it hard to optimize the space inside for business purposes. But inside a storage unit, you can. You are free to store your products, items, equipment, or anything else, exactly how you want it. With no one to tell you otherwise. And this is not just for the sake of convenience. An optimized storage unit is going to enhance your business operations, by providing you with a more efficient way to do things.
For example, if you are shipping items and products on a daily basis, with or without moving and shipping services Seattle, an organized storage unit makes them a lot more effective. The people who need to pick up and deliver items will have strict rules on where to place/take them, avoiding any confusion. Of course, for this to be true, you need to take some time and think of a good warehousing system for your storage unit. Because that is exactly what a storage unit is to your business. A warehouse.
Increased safety
While your home might be as safe as a storage facility, self storage helps your home-based business in several ways when it comes to security. First, if your customers want to take a look at some of the products that you're offering, having them visit your home is generally a bad idea. It is much better to arrange the visit in a "neutral" location such as a storage unit. It is generally much safer that way. Furthermore, storage units have all sorts of security protocols in place, with live guards, camera feeds, etc. While you can definitely install these in your home, it is usually much more trouble than it's worth.
Less clutter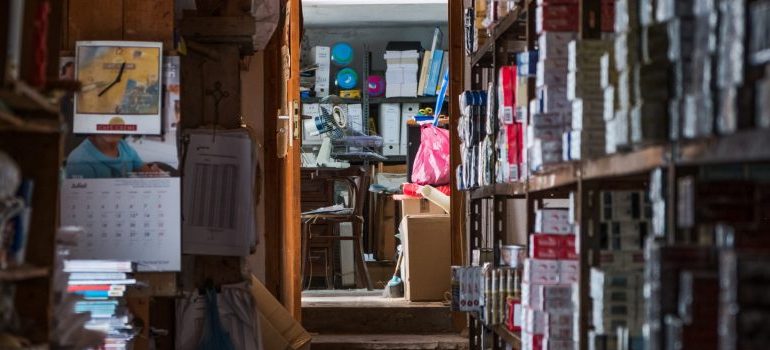 Perhaps one of the most important reasons to rent a storage unit is to reduce the clutter in your home. Over time, we tend to clutter up the space where we live and work – that's simply how it is. While you can impose some strict rules and regulations to prevent this, you want to feel comfortable in your home. After all, comfort is one of the main reasons why have an office in the home in the first place! To avoid any problems of this sort, simply rent a storage unit and declutter your home with ease. You might want to create a system in the storage unit, as well, if you don't want it to become similarly cluttered.
You will be able to fit in larger items
If your business deals with any large items (or might have plans to), renting a storage unit is common sense. Larger items can really destabilize a home, making it look and feel like something is not right. You want your home to feel like a sanctuary and you should avoid placing any large, work-related, items inside. It is a much better solution to have them at a storage unit. Being able to store overly large items is just another way how self storage helps your home-based business. Just remember to take measurements before choosing a storage unit.