Ways to help hoarders overcome decluttering
It is estimated that there are as many as 14 million compulsive hoarders in the United States alone. And those are only the ones that are registered and treated. Researchers think that this is not the exact estimate and that the majority of hoarders remain unnoticed. So, hoarding is actually a more common problem than people think. If you know someone who has a problem and you would like help, know that it will not be an easy task. In the following article, PortaBox Storage will try to show you how to help hoarders overcome decluttering and lead them to their full recovery. Keep reading to learn more.
To help hoarders overcome decluttering, you first need to understand the problem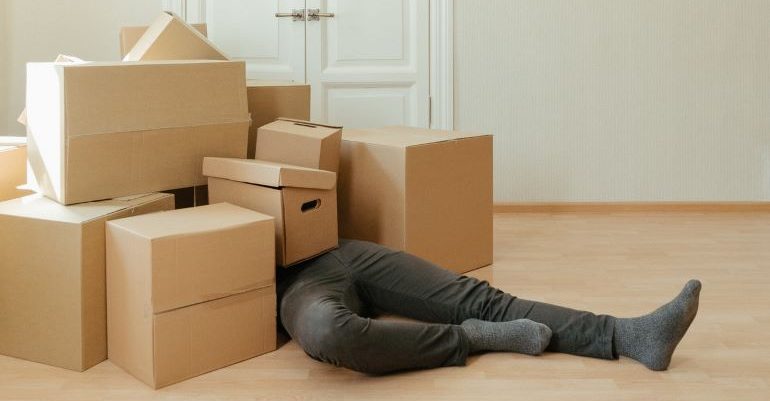 If you are determined to help hoarders overcome decluttering issues, first you need to understand the problem. Hoarding is a mental disorder. It is recognized as a persistent difficulty with discarding or eliminating all kinds of possessions regardless of their value or potential use.
Ultimately, it leads to the accumulation of so many items that the living space of those affected is completely reduced to a point where normal living is just not possible anymore. Therefore, it is important to understand that you will be dealing with a person who has mental issues and requires some sort of treatment. Helping a hoarder declutter without the following treatment will only lead to recidivism. So before you start helping a hoarder declutter, make sure that you prepare for the following recovery treatment.
Find a therapist before you approach the hoarder
Before you even start dealing with your hoarder, it is important to prepare a subsequent treatment. When it comes to hoarding, the primary treatment will be talk psychotherapy or so-called Cognitive Behavioral Therapy. So, try to find a therapist with experience in treating hoarding disorder before you approach your hoarder with a decluttering proposition. Maybe the treatment will be required before you even start decluttering, especially if the person is unwilling to start the healing process. If you manage to persuade your friend to start decluttering, the treatment will be required afterward to prevent already mentioned recidivism.
Talking is the best way to start the process
Start with a conversation and try to remain nonjudgmental. That is the key and the only way to make a hoarder start dealing with the problem.  Talk about social aspects of the problem. Talk about the health aspects. Remind your hoarder that living like that is not good and beneficial for anyone. Suggest a few solutions. If the person is not too keen to start with the process, propose a partial decluttering. Suggest moving the items to a storage facility. If the person is unwilling to say goodbye to their items, knowing that they will be safely stored in a Ballard self storage, for example, may change their mind.
Prepare a decluttering plan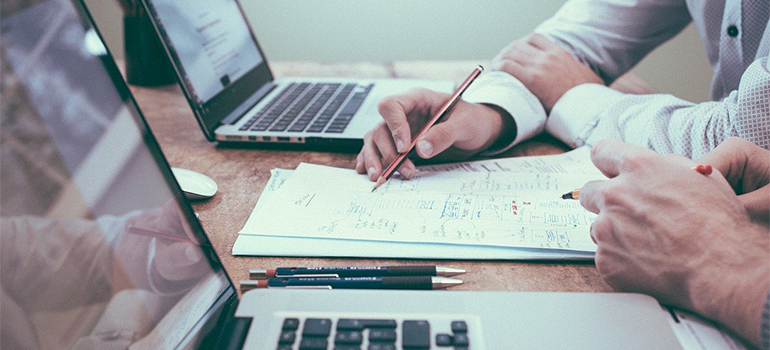 If you manage to talk your way into decluttering, start by preparing a plan. For example, you can start by removing only items that are obviously junk. Then you can move to items that are not of any use to anyone and items that your hoarder is hardly using. Once you pass that point and the person starts seeing the progress, it will be much easier to get to the end of it.  Of course, renting storage pods Seattle can be crucial in this process. The person will see that their items are safe and the process will continue in a much smoother manner.
For starters, let the hoarder decide
When it comes to making decisions about what items need to be removed it is very important to let your hoarder be the ultimate decision-maker. Hoarders need to know that their opinion is important and that they are in charge of making decisions about their items' fate. Once you pass a certain point, you can start making delicate proposals and helping your hoarder make decisions that would otherwise be hard to make.
Get professional help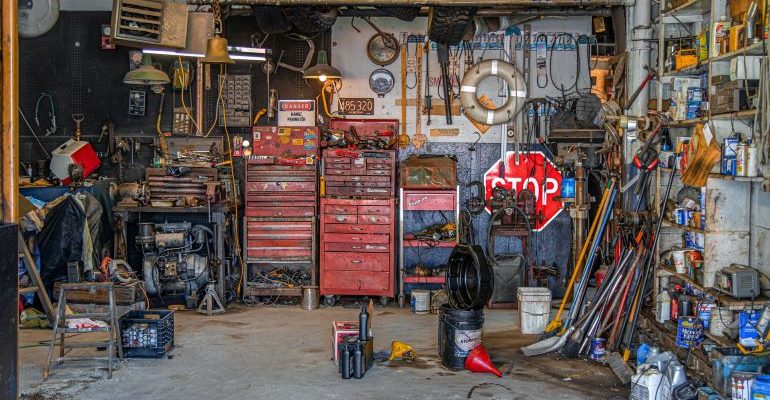 The decluttering process can be pretty difficult. Of course, it all depends on the number of items that are accumulated within the property. In most difficult cases, homes could be so loaded that they can be hard to get into. In such cases, you will need professional assistance. For starters, ensure that items will be kept in the safest self storage Bothell can offer. The hoarder wants to know that their items will be kept in a safe place. Then call a junk removal service. These companies have a lot of experience with such cases, as they are usually those that will remove the heaviest junk and deal with the most difficult problems.
Celan and disinfect the space after you remove the junk
Once the junk removal is complete, make sure that you clean and disinfect the space. Hoarding is not only a mental problem but is also a sanitary problem as well. Years of accumulating items also produce bacteria and germs that need to be disinfected for normal and healthy life to continue. Of course, for this, you can get a cleaning service or you and your hoarder can do it on your own. The cleaning service would probably do a better job of cleaning and disinfecting the space. However, if you and the hoarder do it on your own it can have certain therapeutic benefits as the hoarder will appreciate the invested effort more and thus it will be harder to get back to old habits.
You are in for a difficult task
And that is how to help hoarders overcome decluttering. As you can see, there are many things that you need to prepare and think about when going into this process. Of course, do not forget that without proper treatment the hoarder will eventually start doing it again. So prepare a mental health specialist for hoarding disorder that your hoarder will visit after everything is complete. Good luck!