Ways to Increase Storage Space in Your Backyard
It's really a blessing to have a backyard where you can rest, grow plants, or play with the kids. Even so, most people complain that there is never enough space on their patio for everything they need. However, if you use storage units North Seattle relies on for years, organizing your backyard according to your needs will be much easier. And with these creative ways to increase storage space in your backyard, you'll also come to enjoy it much more!
Creative ways to boost available storage space
It makes no sense to look for additional storage space if your current storage facilities are full of useless items. That's why you must undertake the painstaking task of cleaning and decluttering your shed and storage boxes first. Sort things according to your priorities, but starting with your toolbox and gardening equipment is probably best. If organizing and decluttering your toolboxes doesn't suffice, make sure to:
Rent a storage box
Construct an outdoor bench
Make storage space under the deck
Add more vertical shelving in your shed
Invest in an outdoor bar or kitchen storage.
If your backyard is messy, you'll feel like you have fewer storage options than you actually do. Start organizing this chaos by hanging your garden hose in a planter outside. Then, use wooden pallets to create a DIY gardening table for your planting pots and watering cans. If you want to add some life to it, you could install a lovely planter basket on the upper portion of the storage unit.
That being said, you should dispose of broken, useless, or obsolete tools. However, you don't have to throw them out if you think you'll use some of them later. Instead, use the best short term storage Seattle facilities to make some room for items you use now. And soon enough, you'll see that you have more free storage space than you thought. 
Renting a storage box can help you increase patio storage space
If you need a place to store extra patio furniture and other items, consider investing in a mobile storage container. They come in a variety of materials, and sizes, so almost everyone can find one that matches their needs. If you enjoy a good DIY project, you might even gather the supplies needed to construct your own backyard storage space.
First, gather some old wooden crates from flea markets, grocery stores, or antique stores. After you've given it a fresh coat of paint, affix some solid plywood for the top. If you're not sure how to go about it, Pinterest decoration tutorials can help you out! You can even put caster wheels on this DIY storage box so that it can be moved about as needed. After you finish, you'll have a lovely storage area for books, gardening magazines, or whatever else you require! Keep in mind that only a container kept at a temperature-controlled facility will keep your items fully safe from the elements.
Make a comfy outdoor bench to increase storage space in your backyard
An outdoor bench is a convenient place to sit down after a whole day of working in the garden. However, did you know that these benches could also help you increase your outdoor storage space? The gaps between the holes in the blocks, or under the bench seat, are great for storing garden items. However, our Kirkland self storage experts recommend you store your outdoor furniture indoors during winter unless you build them out of concrete, cinder blocks, or hardwood.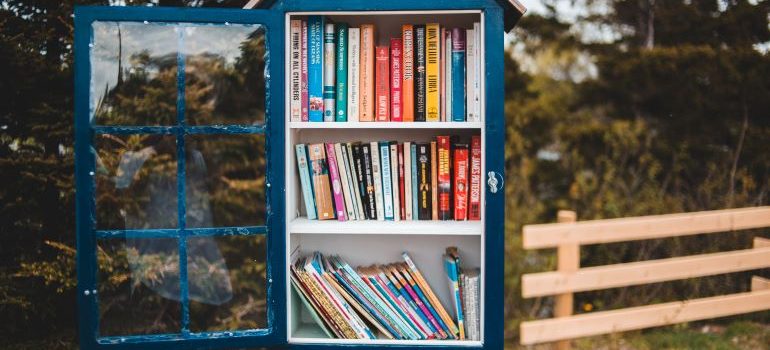 Outdoor storage benches are ideal for small deck spaces because they combine functional sitting and storage. Such furniture is also incredibly simple to build and will look fantastic in your garden! Furthermore, cinder block furniture is more eco-friendly and will last considerably longer in the rain and cold weather.
Alternatively, make a hidden storage room under the deck
If you don't want to have a visible outdoor storage space, you can put it under your backyard patio deck! If your deck is high enough, you can put even larger objects underneath, like inflatable pools or other seasonal furniture. However, make sure to keep rodents and the elements out of this area! Just to be sure, avoid putting your valuable outdoor items in this unless you have an under-the-deck storage option.
Add more shelves to your storage shed
Most people use their storage sheds for putting away backyard items and furnishings like umbrellas, brooms, rakes, and lawnmowers. However, there are only a few items that can be safely stored on the shed floor. Luckily, most storage sheds are tall enough to allow you to stand inside. Therefore, you should use this free vertical space and add some extra shelves to your shed!
Knowledgeable Newcastle self storage experts recommend several ways to boost storage space in your yard with storage shed shelving. To begin, choose shelf brackets that will effectively support the weight you intend to suspend. If you want to suspend large equipment, storage boxes, yard decorations, or other bulky items, choose heavy-duty industrial shelf brackets.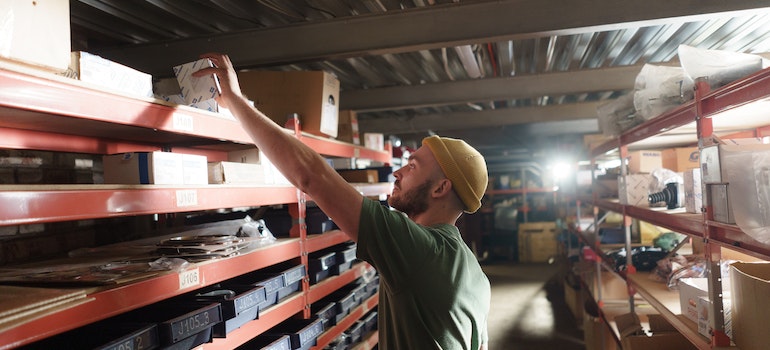 Invest in an outdoor bar or kitchen storage
If you have room on your backyard patio, an outdoor bar or kitchen can also serve as additional storage. When you buy or construct a multi-purpose backyard kitchen, it frequently comes with storage compartments and cabinets. You can also store those garden party items you have laying around in storage pods Seattle regularly uses! Moreover, having a portable bar with stools would suffice as an outdoor bar. This type of installation is ideal for homeowners that enjoy having guests over and want to make their backyard more inviting.
Find a storage solution that fits you
If you're always trying to fit more things in your garden than there is space for, we have a solution. Try some of these ways to increase storage space in your backyard and make the most of it! If anything, you can always count on our help if you need storage tips or solutions.