Ways to keep your local business organized
Good organization is closely related to productivity. And productivity is one of the most important things a business needs if it is to succeed. We here at PortaBox Storage know a thing or two when it comes to organizing your workspace. And we understand how having the proper organization can lead to higher productivity. In this article, we offer a few tips that will help you keep your local business organized through the use of a DIY approach, storage rental, digitalization, etc. With our useful pieces of advice and some effort on your part, your office will be operating at full capacity in no time.
Make sure every item has a designated space
The type of business you are running doesn't play that big a role – every office needs organization. It is a universal fact is that all businesses need tools and supplies to accomplish everyday tasks. All those tools, be it paperclips or books, take up space. And even though it seems that misplacing one of those items can't be that bad, you would be surprised to realize just how quickly a pile of mess can form. Or you might not be surprised since you might be looking at it right now. Either way, the solution is a rather simple one – you need to ensure every item in your office has a place of its own.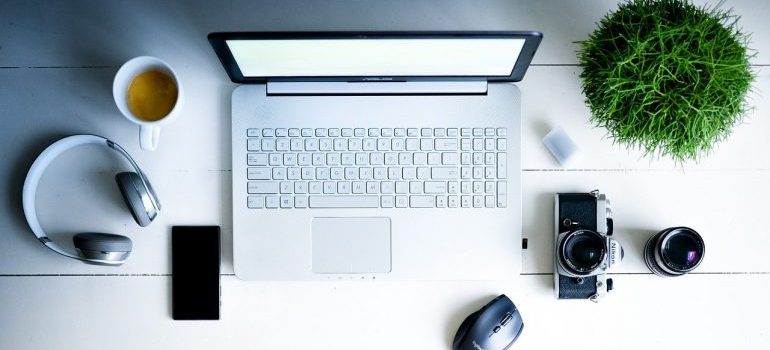 At the end of the day, once you are done with your business proceedings, we strongly suggest that you dedicate 10-15 minutes to returning everything to its rightful place in the office. Despite the long day you might've had or the hurry you are in, this is a job that will not get done on its own. It's better to set aside 10 minutes every day than to spend an hour at the end of your workweek trying to organize the space. The more you prolong it, the more time you will need to invest later.
Rent storage to keep your local business organized
Whether you are running a retail store or are a sales representative with plenty of promotional materials, the truth is that your business can have quite a lot of inventory. The problem arises when there are more things coming in than going out. If the amount of your work-related belongings has become so great that it is impairing your everyday functionality, you need to clear the air… and the office space. And since you can't simply throw it all away, you need to find a practical way to declutter. That is where the usefulness of storage solutions comes into play.
The self-storage industry went through quite a boom in the past decade. Whether you are looking for Seattle, Woodinville, or Renton self storage units, you now have plenty of options at your fingertips. All you have to do is choose the one that works best for the number of items you would like to put in storage.
Enlarge the storage space in your office by adding shelves
Unfortunately, renting portable self storage Shoreline units isn't a magical solution that will fix all of your problems in terms of space. Sure, it will take care of all those items you need to hold on to but don't need to use on a daily basis. But when it comes to items that you must use frequently, you will need to ensure they have enough space where those office supplies can fit.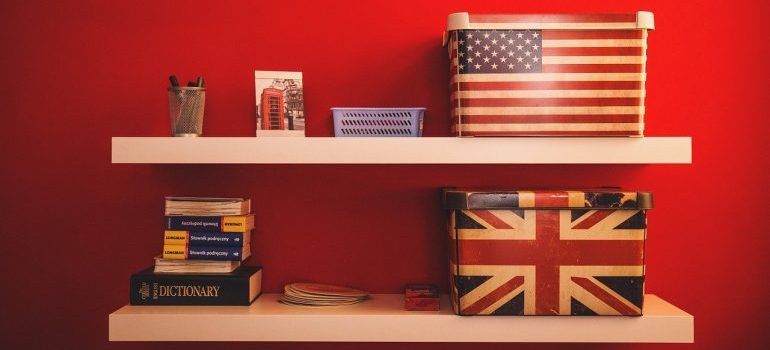 The best suggestion when in need of on-site space is to think vertical. It's always best to invest in customized office shelves. That will help you keep your local business organized while also helping it look stylish. A couple of shelves combined with good storage solutions in your area will easily get your business organized and ready to take on the world.
Go digital where and when possible
The good thing about the age we live in is the fact that you can save plenty of storage space on papers and documents alone. Instead of piling dozens of documents on your desk every single day, you can simply create digital copies. Of course, that won't be possible for all the business-related files that need to be signed or distributed. But every effort counts. And you can rest assured that you'll significantly be able to reduce the number of those that need to be printed out.
Another suggestion that you might want to consider if you want to organize your local business is to go through all those paper files that you already have. See which documents are outdated, which ones can be converted into electronic form and uploaded or transferred to your database, and which need to stay right where they are. Do this and see how much easier it gets to go about your normal activities.
Organize your digital folders and files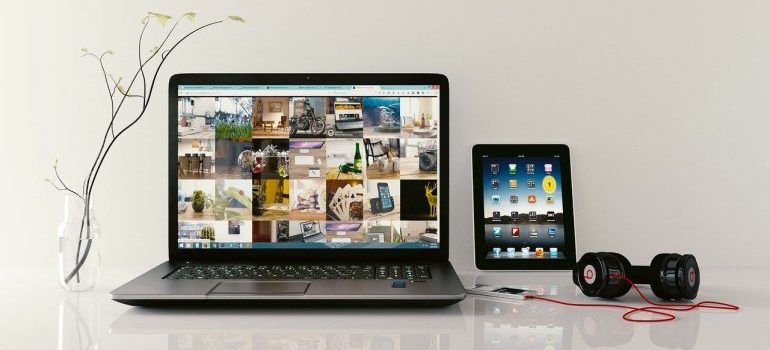 Digital files might not be taking any space in your physical environment, but they can certainly get messy. You could be having dozens of scattered documents all over your desktop, making it almost impossible to find the one you are looking for. That is why it's good to dedicate some time to the process of organizing your electronic files. It shouldn't take you more than twenty to thirty minutes to get your personal computer in tip-top shape. Of course, you'll have to invest your time throughout the week in the regular maintenance of those organized files. Just know that every minute you spend on this task won't go in vain.
Keeping your local business organized requires constant work
Unfortunately, it takes a lot of work to keep any space organized and functional. Apart from renting business storage solutions, organizing your paper & digital files, investing in some shelves, etc. – you'll also need to put constant work into maintaining your office space. And yes, it might not be the easiest thing to keep your local business organized. But it's certainly something that comes with a lot of benefits. Do so and make sure that every hour of your time is put to good use.