Ways to make home renovation more efficient
Have you just decided to give your home a makeover? If that is the case, you have come to the right place! We, at PortaBox Storage, are going to tell you a bit more about this and how to make home renovation more efficient. With the help of the tips we prepared for you, not only will you have a problem-free remodeling, but you will also learn how to organize it perfectly. So, if this sounds like something that interests you, make sure to keep reading!
Don't have a plan? Make one before the renovation starts!
Whether you want to just repaint your walls or you need to take care of some serious repairs, it is necessary to plan those things. Trust us, a proper plan can make any home renovation more efficient! Just think about it – if you plan every step of your renovation, you will have a schedule and keep things organized. In addition to this, you will have a plan B in case something goes wrong. Also, having a plan by your side will also be like having some sort of a reminder next to you. If you plan things right, there is no chance you will forget to take care of any task. You will know your end goal and how to reach it.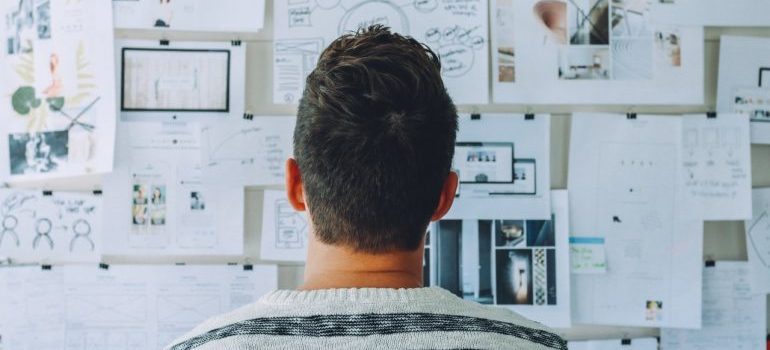 Does this sound good? If so, let's take a look at some of the things that require planning when it comes to home renovations.
Making a budget that will keep you away from spending more than you have planned;
Choosing the day when you will start renovating;
Finding repair guys (painters, plumbers, electricians, etc) if necessary;
Getting Everett self storage during a home renovation;
Gathering the tools you need and other supplies you can use during remodeling.
But, what about your kids and pets?
Do you have kids? Or, maybe you have a dog, cat? Maybe you have both kids and pets? If you are planning to remodel your home, you need to figure out what you are going to do with them during the renovation. If the renovation will be big and last long, maybe you should consider taking your kids to their grandparents. They shouldn't be in a cold and dusty place.
The same goes for your pets! It is a good idea to ask your friends whether they can take care of your furry friends until the end of your home renovation. Simply figure out how you are going to live! The great thing about taking your kids to another place is that they won't be running around your half-finished home. You won't have to keep an eye on them and you will make home renovation more efficient.
Place your valuables in a storage facility to avoid damaging them
If you plan to remodel the inside of your home, think about renting a storage facility. You can store your valuables instead of worrying whether they will get damaged during the renovation. You will also have more room in your home after you place your stuff in Bainbridge Island self storage. And, since you won't have to spend time covering all of your furniture, you will be able to focus on your project and make home renovation more efficient.
If you opt to store your belongings (and this is what we recommend doing), make sure to pack your things the right way. With the help of some simple tips, you will save time while packing and also pack your items properly. This means you will need to gather different packing supplies, such as moving boxes, wrapping, packing paper, packing tape, etc.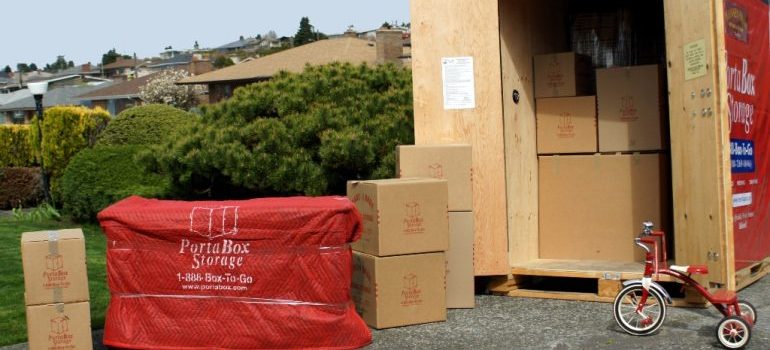 Know what mistakes to avoid and you will make your home renovation more efficient
This is a very important step. Mistakes happen all the time and you too will probably make a couple of them during a home renovation. However, you need to get informed about the major mistakes and how to avoid them. Whether you are remodeling because you are merging two homes into one or you want to change the way your home looks, you need to know how to avoid renovation mistakes. We have noticed that there are three mistakes that almost everyone makes: not obtaining permits, not protecting the home, not checking the weather before the start of the renovation.
Obtaining permits – if you want to change the exterior of your home, make sure to contact Idaho's Division of Building Safety to see whether you need a permit for your project.
Protecting home – Every inch of your home needs to be protected because that is how you will avoid other expenses.
Checking the weather – If you plan to make some changes outside of your home, you need to check the weather forecast. You don't want to get surprised by bad weather.
Finding help makes home renovation more efficient
If you want to make your home renovation more efficient, you should consider finding help. Based on your renovation project, you need to ask yourself whether you can do it on your own or you need to hire a professional. And, even though you can take care of some tasks by yourself, with the help of someone, you will deal with it in next to no time!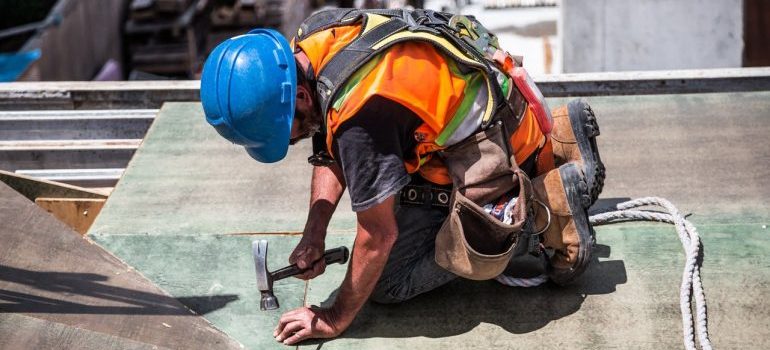 Keep in mind that your friends can help, too! If some of them already have a storage unit, you ask them what are their thoughts about sharing storage with friends. If they are okay with that, you can simply place your valuables there until the end of remodeling. Also, your friends can help with other things – decluttering, painting, repairing…
The important lesson here is that if you opt for a DIY remodeling project, you need to do your research. Make sure to learn about it as much as you can before you make any changes to your home. Only that way you can be sure that nothing will go wrong along the way.