Tips to streamline your Seattle home sale
The competition in the ever-evolving Seattle real estate market is fierce, with sellers vying for the attention of demanding prospective buyers. However, as many homeowners in the Emerald City would attest, the key to a successful and smooth sale lies in preparation and strategic planning. If you leverage local self-storage Seattle resources for decluttering and staging or tap into the latest market insights, you can effectively streamline your Seattle home sale process. Hence, this guide aims to equip you with actionable steps to enhance the appeal of your home and get a distinct advantage.
Efficient steps to streamline your Seattle home sale
Seattle's diverse and dynamic real estate market is teeming with opportunities for sellers. But as with any competitive landscape, standing out is key. So, whether you're a seasoned homeowner or selling for the first time, you need to equip yourself with tried-and-true strategies to make waves:
Assess and upgrade your property, ensuring every corner radiates appeal.
Prepare for in-depth home inspections and address highlighted issues.
Keep personal items in Seattle storage pods to let architectural details shine.
Use open houses as a platform to engage and connect with potential buyers.
Price wisely, reflecting the true value and neighborhood trends.
Collaborate with seasoned Seattle real estate agents for inside market knowledge.
Navigate through the legal maze with all the paperwork in order.
Stay informed about the pulse of Seattle's housing market.
Approach negotiations with an open mind, ready to meet buyers halfway.
Continuously refine your selling strategy based on visitor feedback.
With these strategies in hand, you're poised for success, maximizing your chances for a swift and lucrative home sale in Seattle.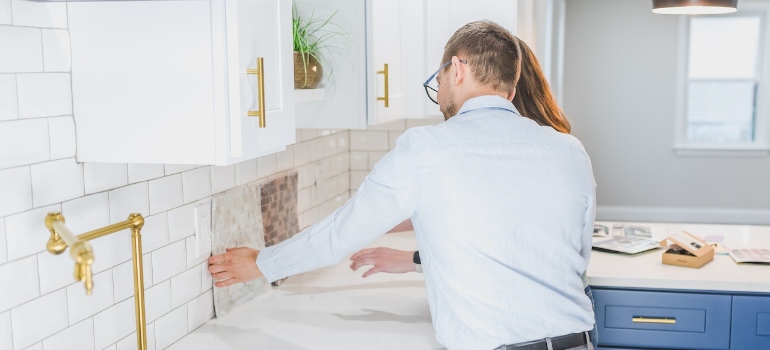 Preparation is key
Start with a thorough assessment of your home. Identify areas that need repairs or upgrades. Even small changes, like fixing leaky faucets or updating cabinet handles, can make a significant difference. Hence, a thorough inspection can unearth issues you might not be aware of. Address potential red flags beforehand. If an inspector points out issues, handle them promptly or adjust your price accordingly.
When it comes to budget-friendly home prep, neutral paint colors, such as beige or gray, can create a welcoming ambiance, appealing to a broader audience. Remember, first impressions last, and a well-maintained home can command a higher price.
Declutter, depersonalize, stage!
Whoever your potential buyers are, they should envision themselves in your home. Clear out personal items, ensuring spaces look larger and more inviting. Convenient on-demand storage Seattle offers can be invaluable for temporarily storing belongings. Furthermore, decluttered spaces can highlight architectural features of your home that might otherwise be overlooked.
Moreover, while it's an investment, professional staging can drastically change a home's appearance. Stagers possess a keen understanding of market trends and buyer preferences, ensuring your home appeals to its target audience. Their expertise can transform an ordinary space into a compelling visual story.
Keep in mind that Seattle's eclectic community comprises tech professionals, families, students, and retirees. Tailoring your home's presentation to its most likely audience can yield better results. For instance, a home near the University of Washington might appeal to investors or families with college-going children.
Quality photos, virtual tours, and open houses
In our digital age, a majority of buyers begin their search online. Stunning photographs can make your listing stand out. Virtual tours, meanwhile, offer a 360-degree view of spaces, allowing potential buyers to explore every nook and cranny from the comfort of their homes.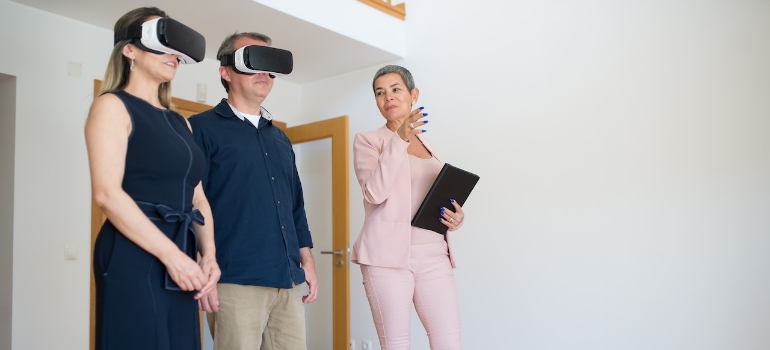 Furthermore, promote your property through open houses. To attract more visitors, schedule them during weekends or evenings. Use this opportunity to showcase your home's unique features and answer any queries prospective buyers might have.
Set the right price or work with a reliable real estate agent
A comparative market analysis can offer insights into local pricing trends. So, consider the prices of recently sold homes in your neighborhood with similar features. Most importantly, avoid the pitfalls of overpricing, which can deter potential buyers and elongate the sale process. According to Redfin, these are the hottest housing markets in the Seattle Area:
North Seattle: Median Sale Price: $799K (down 14.2% from last year), and price/sqft: $488 (steady from last year)
West Seattle: Median Sale Price: $715K (down 13.6% from last year), its price/sqft: $533 (down 1.8% from last year)
Northwest Seattle: Median Sale Price: $769K (down 17.4% from last year), price/sqft: $511 (down 19.0% from last year)
Northeast Seattle: Median Sale Price: $1.1M (down 8.1% from last year), with price/sqft: $546 (down 16.4% from last year)
Central Seattle: Median Sale Price: $860K (steady from last year), while price/sqft: $622 (down 7.4% from last year)
Downtown Seattle: Median Sale Price: $572K (down 12.2% from last year) and price/sqft: $778 (down 5.7% from last year)
Home sellers in the Seattle area should closely monitor these trends and adjust their prices accordingly to remain competitive. Also, local agents have a pulse on Seattle's dynamic market. From crafting compelling listings to facilitating negotiations, their expertise is invaluable. They can also tap into a vast network of potential buyers, amplifying your home's visibility.
Legalities and paperwork
Seattle's real estate transactions require specific disclosures and paperwork. Familiarize yourself with local regulations and necessary documentation. Whether it's title deeds, property tax records, or inspection reports, having them organized can speed up the sale process.
Plan your move ahead
As you work to streamline your Seattle home sale, simultaneously prepare for your move. Determine which items you'll need immediately and which can be stored. A reputable self-storage West Seattle facility can offer secure environments, ensuring your belongings remain in pristine condition.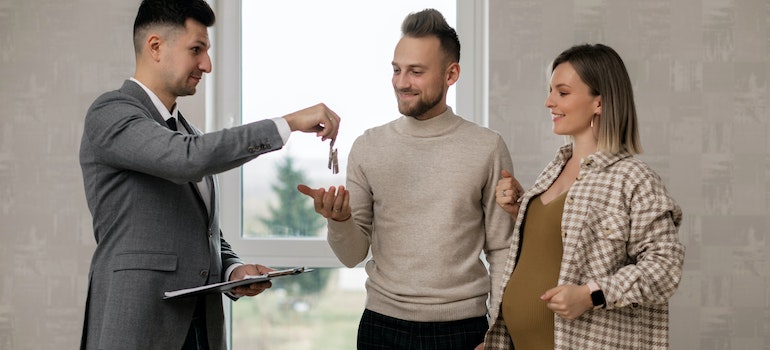 Keep abreast of Seattle market trends
According to Norada, in August 2023, Seattle's housing market showed some changes. There were fewer homes available for sale compared to the previous year, with only 1,333 listed. Houses sold at a median price of $809,950, which was a bit lower than the year before. Despite this drop, homes were selling close to their asking price after being on the market for about 40 days. So, while prices have slightly decreased, Seattle remains a favorable market for sellers, with homes selling fairly quickly.
More precisely, the North Seattle housing scene is buzzing with competition, as highlighted by Redfin's recent data. On average, homes in North Seattle are snapped up in just 7 days, selling at roughly 2% more than their listed price. The especially sought-after properties can command prices up to 6% over their listing and are typically under contract in as little as 4 days!
It's worth noting, though, that the median home price has dipped to $799K, a 14.2% decline from the previous year, while the price per square foot remains steady at $488. However, Seattle's housing market is ever-evolving. Staying updated ensures you can pivot your strategy if needed, aligning with prevailing trends.
Flexibility seals the deal, but feedback fine-tunes your strategy
After viewings, solicit feedback. Constructive criticisms can provide insights into areas of improvement and streamline your Seattle home sale. Also, keep in mind that buyer negotiations are a part of the sale process. Whether it's adjusting the price or agreeing to repairs upon reliable home inspection, a flexible approach can make transactions smoother and hasten the sale.
References:
https://www.noradarealestate.com/blog/seattle-real-estate-market/; https://www.noradarealestate.com/blog/seattle-housing-market-report/