6 creative ways to use self-storage during springtime
As winter in Seattle comes to an end, people look forward to warmer weather and the potential that springtime brings, be it for travel, renovation, or relocation. Another important aspect of springtime is the notion of spring cleaning. A lot of people want to get their household in order. And to do that, they need the means to declutter. Renting temporary storage Seattle has become a popular notion and one that saves space as well as time, all at an affordable fee. In this article, we look at several creative ways to use self-storage during springtime in the state of Washington.
How to find the right storage for you?
When you are looking for self-storage, it's always best to search for a local one first. You have to know that renting a storage unit doesn't have to be expensive and that you will find the option that works for you. One of them can be self-storage, which will give you time to pack your items at your own pace. So if you live in Lynwood, look for some Lynnwood self storage containers and ask for their conditions.
Storage services
The storage market is growing and now you can really choose from a lot of different options. Make sure to research on demand storage services you could be interested in before you call the company. And when you call them, feel free to ask everything you want to know. Or you can explain to them what you have in mind and let them give you some options.
If you need time to transfer your things, and you live in the Boise area, self storage Boise can be just the thing you were looking for. It is important to have a self-storage unit close to your home, because you may want to visit it often, maybe even daily. And you don't want to spend a lot of time commuting.
6 creative ways to use self-storage during springtime
There are many ways to use storage space. And if you are new to this theme, we are here to give you 6 ideas on how to use self-storage during springtime. Every season is unique and since spring is here soon, we want you to help to get the most of it. So, let's start with it.
Gardening and craftsmanship tools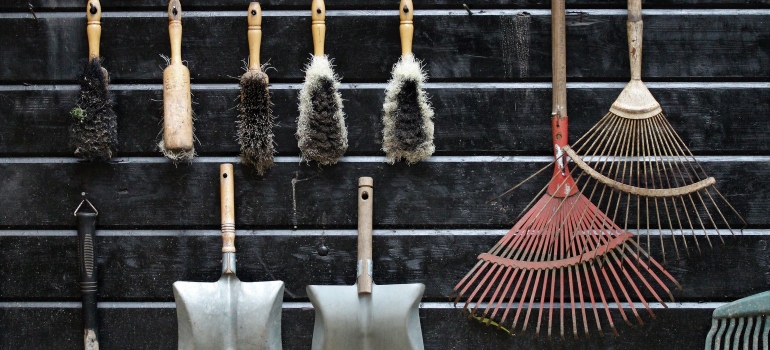 Storage units can have some very conventional use, but not all of them are like that. One of those ideas is to use a unit for different kinds of tools. Many people love to take care of their plants. But don't know where to put all the tools needed for it.  If you have some fruits, for example, you maybe have some spraying agents that can be dangerous for your kids or pets. So instead of placing them in your home, put them all in the storage and lock them down. This also can be a place to keep the mower or some other kind of trimmers, scissors and so that you need for taking care of your garden.
Art Studio
If you are an artist who has already a lot of paintings, drawings, or sculptures that you don't have a place to keep, using self-storage could be a great option. Even more, if you are lacking space for all the raw materials and supplies that you use in creating your works of art, a storage unit can be just the best solution. It will keep you off the distractions you have in your home. You can save space if you don't yet have a studio to work from.
And if you seek extra protection for your artwork, a temperature-controlled storage facility will be an ideal solution. But if you want to store them safely, you should wrap them in acid-free paper and bubble wrap, just in case. That way, you will avoid having to worry about any unwanted scratches.
Holiday decorations often need a lot of space
If you are one of those people who just love to enjoy holidays to the end, that probably means that you have a lot of decorations for your home. Ane we don't blame you, that is such a perfect way to get into the holiday spirit. This also means that every year you buy something more to complement your collection. With years, this can become a real load and ask for a certain space. Many of us don't have it, so having a self-storage unit by your side can be just a perfect place to put it all away after you finish with the celebration.
Keep office material in your storage unit
This will be especially convenient for people who have to work from home or are business owners. Having your own business often means that you need to have a lot of papers, a lot of important documentation that you have to keep. If your business is product-based, you will probably need space to put off all those things. A self-storage unit can come as a perfect solution. You will get some more space close to your home and you will be able to put them all in one place, so you can reach it whenever you have to.
Use self-storage during springtime to store sports equipment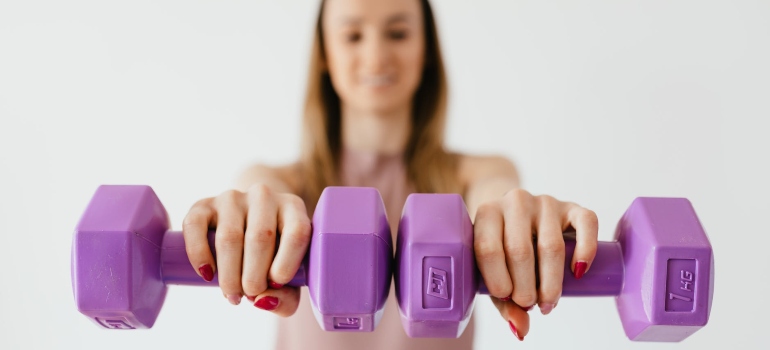 Spring is almost here, we are all waking up and wanting to move our bodies. Whether you are one of those people who practice sports all year long or not, this is the time you would want to be active. And that will most probably mean that you will need some sports equipment. That needs some space. You will soon find out how inconvenient it can be if you have to jump over your weight sets in your home. So, bear in mind that you can use self-storage during springtime to store sports equipment.
Musical instruments
If you possess a musical instrument as a heritage but you don't play it, you may think of getting it to storage. That will save you some space in your home and can also save your instrument. Because, they are meant to be useful and if no one plays them, they can break or damage. So getting climate-controlled self-storage can be just the solution you are seeking.
We offered you a number of creative ways to use self-storage during springtime
We offered you some creative ways to use self-storage during springtime. You can always use a storage unit for storing items like clothes, things you don't use and so, but we wanted to give you also some other options. Renting portable storage containers Seattle is such a great option and we are sure that you won't regret renting it.