What are the costs of renting warehouse storage
If you are a proud owner of an e-commerce business, then you know how big of an issue the lack of space is. At some point, you are going to pile up too many items that won't have a place in your home or business headquarters. That's when you'll resort to business storage Seattle, which is the best and the safest option for your growing business. Naturally, the first thing business owners want to know is whether or not they will be able to afford to rent a storage solution. The costs of renting warehouse storage can vary greatly, which is why there isn't a universal answer that will tell you how much you have to pay. At PortaBox Storage, we'll help you understand what to expect once you decide to rent a warehouse storage facility in your area.
What determines the cost of warehouse storage?
As previously mentioned, warehouse storage comes in all shapes and sizes. Naturally, the bigger the warehouse, the more you will have to pay for its rent and maintenance. If you are already renting a regular Woodinville self storage unit, then you probably know how it goes. However, the size of the warehouse isn't the only thing that will determine its price. One of the most important factors actually isn't concerned with the size – it's concerned with the location.
Warehouses that are located in an area that has a manufacturing background are generally always in high demand, which is why their price can sometimes be considered expensive. On the other hand, warehouses in rural areas are usually cheaper, as the demand isn't as great. Obviously, if you are trying to save as much money on a warehouse as possible and you have the luxury of choosing, you might want to opt for storage in rural areas. Of course, that's only true if you can get everything that you need out of that warehouse.
Three factors that make up the costs of renting warehouse storage
Usually, business owners have a hard time understanding what goes into their warehouse storage cost. And if you don't understand these basics, you are going to have a hard time calculating the final price. For starters, have in mind that long-term and temporary storage Seattle companies will have their own terms and conditions. Most of them, however, take into account three important factors when setting the final storage price.
Square footage of the storage space that you need.
The base monthly or annual rental rate. 
The estimated operating expenses (such as property taxes and maintenance costs).
Mind you that with these three factors, you can calculate the approximate warehouse storage cost. However, the amount you get isn't the only amount you will have to pay. There are some other costs that await every warehouse renter, and they include:
Electric costs (usually $1 to $2 per square foot per year).
Janitorial costs.
HVAC maintenance (generally anywhere between $500 and $1000 per year).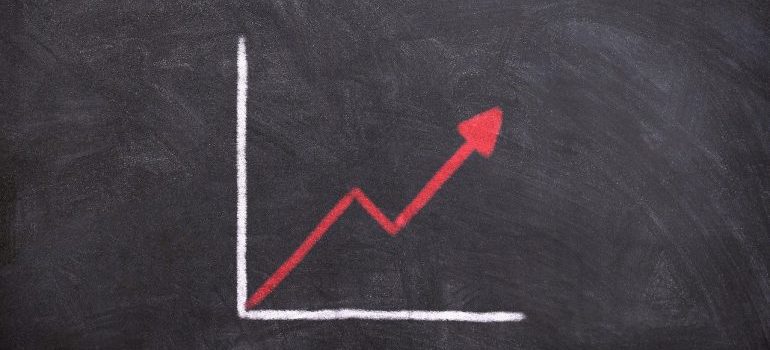 Don't let yourself look over these three costs. They might not seem like much, but they will become a burden if you fail to plan for them. Moreover, you will have other costs that are not in direct relation to your warehouse. These costs include transportation of your goods, as well as the cost of packing supplies in Seattle. It's always best to have a defined and detailed financial plan than simply winging it.
How to calculate the price of warehouse storage?
At this moment, you have a pretty good idea of what the basic storage expenses are. That leaves us with the ability to help you calculate an expected warehouse storage price by relying on the average costs. Usually, the price for a square foot of storage for a year is somewhere around $8. Likewise, the space for estimated operating expenses per square foot for a year is somewhere around $4. Now, let's assume that you are trying to rent 5 000 square feet of warehouse storage space. For that square footage, you would have to pay $60,000 per year. How did we get to that number?
Once you multiply 5,000 square feet of space with $12, which is the price for the base rental fees and the estimated operating expenses, you get $60,000 per year. Now, bear in mind that there are many things that landlords can't do, but there is one thing that they can do and they usually do it – give you a discount if you decide to pay yearly instead of monthly. If you opt for monthly payments, you will most likely make a bad financial decision in the long run.
What about the costs of buying warehouse storage?
Many business owners will find themselves faced with the dilemma of buying instead of renting warehouse storage. While there are many advantages of owning your own warehouse storage space, there are also many risks associated with the process. For starters, you'll have to pay much more upfront, which is something the majority of small and medium-sized businesses simply can't afford. Even if you take a look into larger companies and enterprises, you will most likely notice that almost all of them rent warehouse storage and use storage services Seattle.
The costs of renting warehouse storage certainly can seem overwhelming. However, if you need a lot of space, then you most likely have a large enterprise that can afford to pay a significant sum of money for storage. With all the benefits that can come from owning warehouse storage, it's safe to say that you will be making a good investment for the future of your business. Always make sure that you create a sound financial plan before signing any contract. Locking yourself in a contract that you can't afford is never a good idea.