What are the most expensive storage solutions?
Do you have too much stuff lying around your home or office? If that's the case, a self-storage unit might be of use to you. Now, you can declutter your living and working space and store important items without spending a fortune on it. You only need to find a storage facility that can meet all of your requirements. Beware, this doesn't mean that every company offers affordable units. Different companies have different prices and you need to find the one that suits your wallet. Being a part of the storage industry for almost 30 years, we believe we know a tip or two on how to stay away from the most expensive storage solutions and find the one that's the right fit for you. Read on to learn more.
Storage units vs. In-home storage solutions – which one to choose?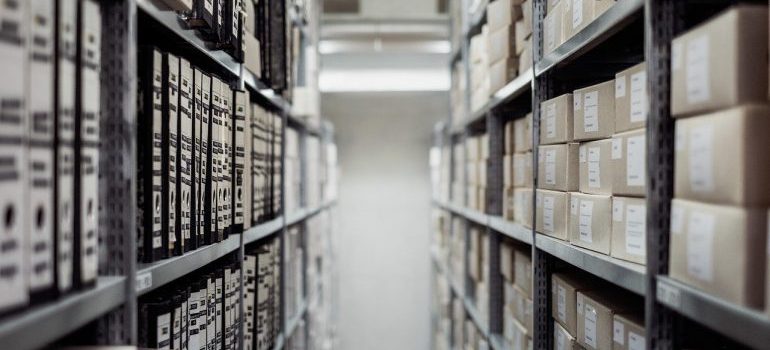 So, you're in search of ways of making more room in your home or office? Luckily, you can solve this problem with ease – you only have to declutter your space and store the items you currently don't need. And, when doing this, you'll need to decide between two options – whether you'll get Renton self storage or opt for in-home storage solutions. So, which one are you going to choose? We'll try to help you answer this question.
Most people think it's better to keep all of their belongings at their home. Even though we understand why they do this, we have to say that storage units are more convenient. When you rent a storage unit, you get more room in your living and working space. You get to keep all of your items without creating clutter. With, in-home storage solutions, that's not possible. Using storage facilities is convenient, affordable, and safe.
Save money by staying away from the following expensive storage solutions
We need to point out that storing stuff away isn't always the most affordable option. To be precise, storing becomes pricey when you don't know how to recognize and stay away from the most expensive storage solutions. Let's put an end to this and prove that with the help of some simple tips, you can store your possessions without spending tons of money on it. You only need to avoid the following scenarios.
Creating extra storage space in your home
There is no doubt this is one of the most expensive storage solutions. Some people think that it is cheaper to build an additional storage space than to rent Woodinville self storage. Unfortunately, that is not the case. In-home storage solutions can come in handy for those who need to store away just a couple of boxes. But, those who need to store more than a couple of boxes should consider renting a storage facility. Trust us, building sheds or additional rooms instead of renting storage units long-term is everything but cost-effective. Not to mention it's time-consuming and can be even stressful.
Getting a storage unit that's bigger than you need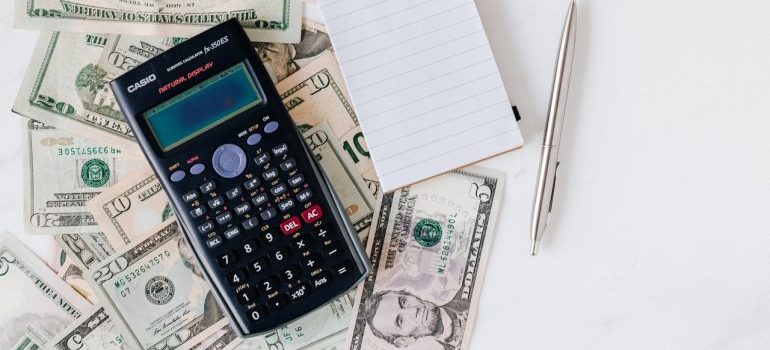 In order to find a storage unit in your city that meets all of your requirements, you'll have to determine your needs first. One of the first things you need to ask yourself is how many storage units you will need. One of the best things about PortaBox is if you get more units than you need, we'll take them back empty at no charge to you. That's why you need to consult with professionals and let them know how many items you plan to store. They can help you determine how many units you should order. Keep in mind that bigger storage facilities cost more. Thus, by getting a facility that's bigger than you need, you'll spend more money. 
Getting the type of storage unit that doesn't meet your requirements
When renting a storage space, you'll have to choose between different types of storage units. What are the type of items you plan to store? Are there any delicate or valuable items? If the answer is yes, you should get specialized storage facilities. Not getting them can have some serious consequences and can cost you a lot. On the other hand, if you rent a climate-controlled storage unit but you don't need one, you'll have bigger expenses. That's why determining needs before deciding what type of storage unit to get is such an important step that you shouldn't skip. 
Dealing with an unreliable storage company
There's nothing worse than dealing with companies that offer services of average or low quality, or scammers. Trust us, scammers are the ones that offer the most expensive storage solutions and you need to stay away from them. Their only goal is to get as much money they can from you. Learning how to recognize these companies is a must and it's one of the things you need to know before renting self storage.
Because of fraudulent moving companies, many think that getting a storage unit needs to be pricey. Well, it doesn't have to be. You only need to know what kind of storage unit suits you and find a reliable company. In case you stumble upon scammers, make sure to file a complaint against them through the Better Business Bureau.
PortaBox can help you avoid expensive storage solutions
As you can see, storing items away can be simple and affordable. If you want to avoid the most expensive storage solutions, let us help you do it! Whenever you find yourself in need of quality storage facilities in the Seattle or Boise area, simply reach out to us. Let us know what you need and we'll help you find the right storage unit for you. Our experts will be there to guide you through the entire storing process and will gladly answer any questions you might have. Rely on PortaBox and store your belongings in a secure and affordable place. It is as simple as that.