What to do with leftover packing materials
After the move, we all have the same problem – how to handle leftover packing materials. While it would be very easy to rip everything apart and throw it away, there are many other things that you can do to expand your packing materials' lifespan and put them to good use. Reusing can be economical and eco-friendly. That is why PortaBox Storage Seattle prepared a list of ideas that you can use for your surplus packing supplies. Take a look.
Be careful during the unpacking process
The first thing that you should pay attention to if you want to have an opportunity to reuse your packing supplies is to be careful with unpacking. The unpacking process is probably the most difficult part of the move. You are already dealing with your move for a few weeks.
You handled the packing, loading, transport, and unloading, and all it takes to settle into your new home is to get your stuff out of packing materials Seattle offers. While it can be very convenient to rip your boxes open, not thinking about their state, if you want to leave the boxes suitable for reusing, you need to do it carefully.
If you think that this is not something that you will be able to do, we suggest that you find and hire a packing and unpacking service who will do it for you. Professionals know how to deal with boxes carefully, and due to the quality of packing materials they usually use, your boxes will have a much bigger chance of survival.
Use your old boxes for storage
If you, or your packers, left a ton of boxes and wraps that could be reused, you need to figure out where to put them to use. Of course, the first idea that comes to everyone's mind, especially after the move, is storage. If you are renting self storage Boise to keep your excess items, your leftover packing materials will be perfect for it. Packing your items before storage helps your items survive longer. Packed items are protected from dirt, moisture, condensation, and even pests.
Moreover, properly packed items take up less space. This means that you will have an opportunity to rent a smaller and, therefore, cheaper storage unit. Finally, cardboard boxes are easy to label. Therefore you will have a much more organized storage unit.
Keep your boxes for your next move
Leftover packing supplies can be used to protect your items in our self storage Shoreline containers. However, if you are not planning to store any of your items, you will have to find another way to reuse your excess boxes. If you used cardboard boxes for your move, it would be easy to dismantle them and keep them somewhere in your home for your next move.
Of course, this solution is great when you know that you will be moving again soon. If you are not sure whether you will move again in the near future, maybe taking up space in your home with used boxes is not such a great idea after all.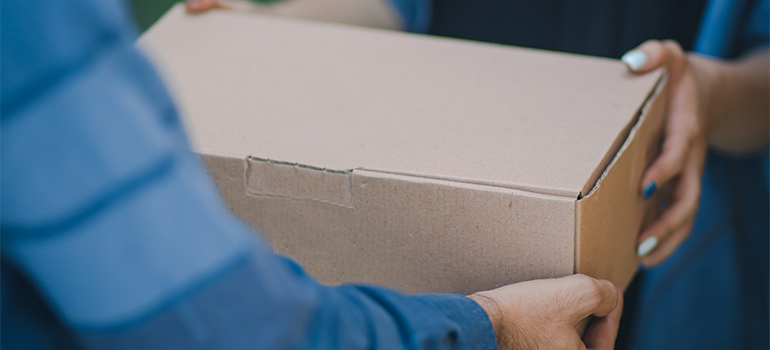 Give the boxes to someone you know
Ok, but what to do if you are not planning to move or use storage? Maybe you know someone who will. Ask your friends, family members, or neighbors. Maybe someone is planning to move in the next couple of weeks. They will certainly need your boxes. And you can save them a lot of money if you let them have your boxes. Of course, our suggestion is to let them have your packing materials immediately so you can have an opportunity to put your excess space to proper use as soon as possible.
Sell your leftover packing materials to movers
There are many moving companies that will be ready to buy packing materials from you. Of course, this usually refers to packing boxes that were not used at all during your move. If you bought more than you need, you will have an option to sell your unused boxes to a moving company in your vicinity.
Donate your packing materials to charity organizations
If you have a ton of reusable packing materials, you are not planning to move or use storage, you do not have anyone who will put it to use, and you do not want to deal with selling your items to movers, maybe you could donate. Charity organizations need moving boxes and wrapping all the time. And they get their supplies from the people like you. The good thing about this is that they will usually come to your place to pick up the donation. So you do not have to deal with transport.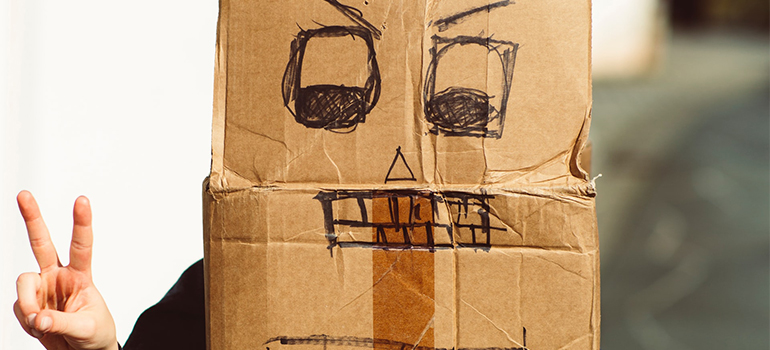 Use your boxes creatively
Of course, there are many ways to use packing supplies creatively. There are a ton of ideas online that you can use to create art from packing boxes. You can have fun with it, and so can your kids. Of course, you will have to be creative. And do not expect to have an idea for every box in your inventory. Still, you will have an opportunity to use at least a few boxes for this.
Recycle your leftover packing materials
Finally, when everything from above fails, you can always recycle your boxes. You can find a recycling center in your area and take the boxes and wraps by yourself. Or you can hire a junk removal service to do it for you.
Reusing packing supplies is eco-friendly and economical
As you can see, there are many ways to reuse leftover packing materials. The worst way would be to throw them away as garbage simply. Be creative and prolong the lifespan of your boxes. It is economical and, most importantly eco friendly.