What to look for in portable self storage providers
With the steeply growing demand for storage, the number of providers increases simultaneously. However, the ever-expanding number of storage companies doesn't make it easy to narrow down your good choices. When you look to rent your self-storage unit, you need to look into a variety of features to ensure that you're making the right choice. First and foremost, you need to know what exactly is required for the adequate safekeeping of your possessions. The specialists at PortaBox Storage Seattle are at your service to provide you with expert guidance and help you select your best option. In this article, we share their best tips on what makes the best portable self storage providers. So, take note and make an informed decision to ensure your maximum user experience when leasing a safekeeping space for your valued belongings.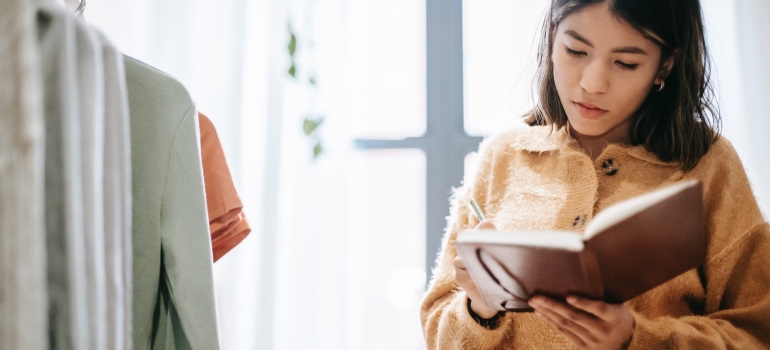 The importance of vetting portable self storage providers
It's only difficult to pin the number of portable self-storage companies in Seattle alone, as it rapidly growing by the day. Many see this as a lucrative business opportunity promising great profits with the market demand in mind. But then there are mobile self storage providers who have been perfecting the aspects of quality Seattle storage services for decades. It goes without saying that there is a huge variation in terms of quality and dependability when it comes to suppliers of mobile self storage solutions.
Anyone from households and businesses of any size benefits from a dedicated storage room. And innovative portable self storage options make it easy to resolve the lack of space issue. Whether it's decluttering your living space, moving, or running a business from home, opting for a professional safekeeping solution is optimally convenient and cost-effective. And even more so, when you add the mobility feature to it.
But before choosing your services among the myriads providers of portable self storage, you need to know what to look for. It's about the features of your unit, as much it's about the integrity of the suppliers themselves. Vetting whom are you going to liaise with will make all the difference for your overall storage user experience. The last thing you want to deal with is hidden fees, or mobile self storage services that don't deliver the promised qualities. Therefore, do your due diligence and conduct research on the transferable self storage distributors offering you the services.
What are the basic qualities of the finest suppliers of self storage?
Experience is crucial, and in the portable self storage industry, it makes all the difference between full satisfaction and disappointment. Therefore, look into how long the distributors of mobile self storage have been in the business. This is relevant, as seasoned Redmond self storage operators focus on the detail. And, it goes without saying that the items you intend to stow need exactly that.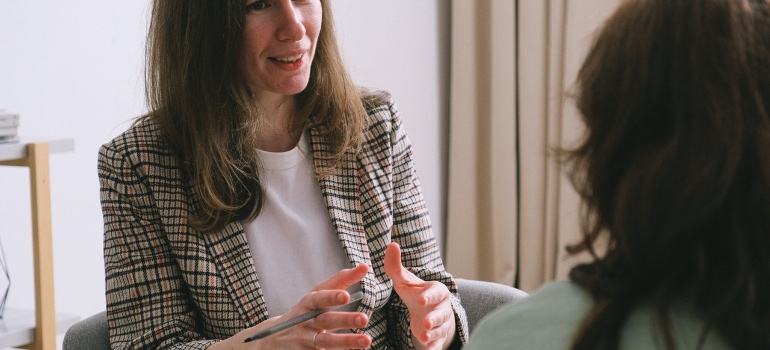 Besides, the level of customer service is a trait that you should carefully examine. It's important for mobile self storage providers to provide you with advice on what your best choice of service is. They should explain their service in detail and present the process of how it works in a clear manner.
Portable self storage comes with a variety of features. To make your best choice, the provider should listen to your specific requirements and help you out with pro guidance. Moreover, the best suppliers of mobile storage will offer a variety of options in the first place. So, look into these basics, and only consider seasoned portable storage distributors offering accommodating customer service.
Besides, there are a number of attributes that a solid portable self storage option should have. So, have a look at the listing below, and discuss any of those in further detail with your supplier.
Portable self storage providers offering the conveniences of transportation options
Mobile self storage containers will save you a lot of hassle when you're moving. They come on hand in countless other events too. But, no matter the convenience of the unit itself, if you have to arrange its transfer yourself solves only one part of the problem.
Therefore, opt for Redmond self storage services that offer the option of moving your container as well. For instance, at PortaBox you have the option to maximize the convenience of the services with effective door-to-door pickup and delivery at affordable rates. Thus, consider mobile storage providers that can cover the transfer as well, to maximize your benefits.
The adequate protection of your stored items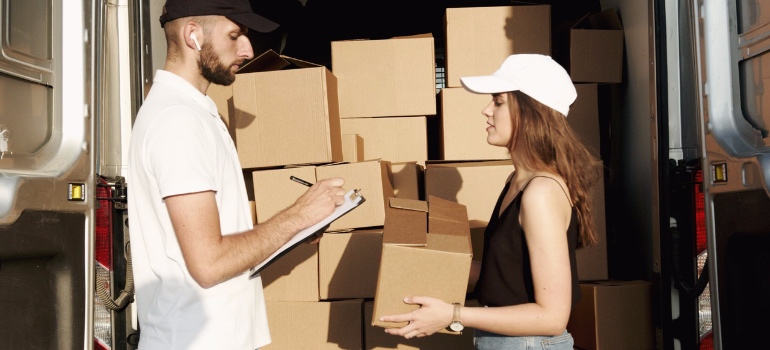 The best mobile self storage suppliers will be able to provide you with the full package for your seamless user experience. You wouldn't have to think about appropriate packing materials or where to get them. Your most convenient option is to get everything delivered right to your doorstep. PortaBox offers a wide range of supplies you can also purchase in one of their offices. When packing your items for storage, the optimal way to keep them safe is to go for professional-grade packing supplies. The finest providers of portable storage in the industry should offer you this option too.
Options on a climate-controlled facility for delicate items
It goes without saying that the storage company you're looking at has to have a facility with top safety and security features. However, you should look for temperature-controlled features in self storage Marysville WA if you intend to store a range of items that benefit from it. From furniture to delicate artwork and memorabilia, conventional storage facilities aren't the right choice for keeping your items in an immaculate condition. Therefore, consult with your mobile self storage distributors, and make sure that they offer you this option.
The optimal characteristics of a mobile self storage container
Whether you need to stow your items for a short or a long while, make a detailed inquiry about the quality of the container itself. After all, you'd like your belongings to be protected the right way. For instance, the elements can cause damages even in a short period of time. Therefore, ask your suppliers of portable mobile storage in Seattle about the traits of the unit. At PortaBox the mobile storage containers feature superior protective attributes. Some of these are vinyl covers resistant to weather conditions, double-reinforced doors, a locking system with a heavy-duty lever, and more.
In summary, these are the traits your ideal portable self storage providers should have. All these aspects together are sure to provide the quality you expect. For your convenience, talk to our experts at PortaBox today! You are sure to benefit from their advice.