What to pack first when moving
Moving to a new place is a stressful and daunting process. One of the most difficult parts of every move is definitely packing. No matter if you are moving across the street or to a new country, packing is the most time-consuming and boring task. However, this doesn't have to be the case. If you do proper planning of what to pack first when moving, the whole packing process can be done efficiently and without any trouble. If you want to be fully packed in no time, follow our guide.
The first thing you need to do before packing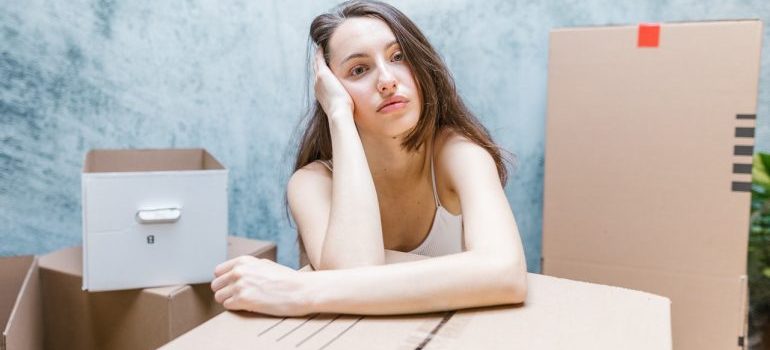 Let's start from the beginning. Even before you start thinking about what to pack first when moving or whether to rent a self storage Lynnwood WA container, you first need to deal with a few fundamental moving tasks. You must organize your relocation and prepare yourself for the packing process. These are the things you need to do.
Create a moving checklist
The moment you decide to relocate, you should make a moving checklist. During relocation, there are numerous tasks that need to be completed. Therefore, it would be better if you are well-organized, so there will be a small chance that something goes wrong. Your moving checklist should include a timeline of all the tasks that you need to do. With this list, you will know when to rent Kenmore self storage or when to change utilities. Once you are done with one thing, you can check it off. 
Make inventory list
Before you start thinking about what to pack first when moving, it would be smart to take inventory. That way, you will see just how many belongings you have to relocate. First, write down everything you own. Then, you can break it into categories. This way, you will determine how many sets of sheets you have or how many boxes with out-of-season clothes there are that you don't need at the moment. Maybe, you will realize that some boxes can be stored in self storage Seattle, so you can get them later when you need them. Having this list will help you figure out what items should be packed first and what can be stored later on. 
Get rid of some stuff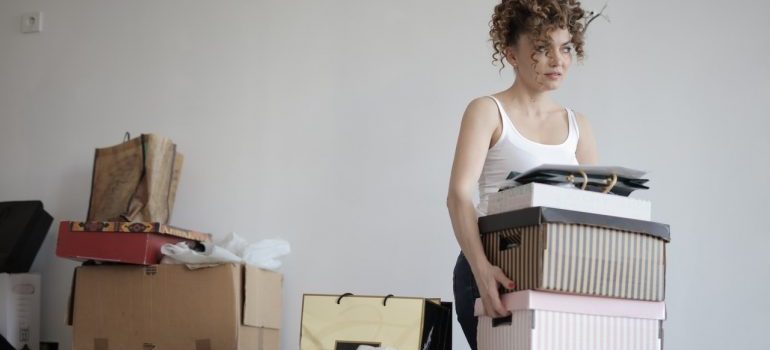 Once you make your inventory list, you will probably realize that there are a number of items on the list to get rid of. Therefore, before you start packing for the move, take time to eliminate some old clothes, recycle old books and magazines, and toss items that you won't use anymore. Once you are done with this, you are ready for the packing.
What to pack first when moving
Many people have trouble with packing, and that is all because they do not know where to start and that to pack first. Luckily, we have compiled a list of what you should pack first. With this list in your hand, you will never have trouble with packing again.
Pack items in storage first
The first items you should pack when moving are the ones in your storage. It doesn't matter if these items are stored in storage, garage, or your walk-in closet, they are very easy to pack since they are already in the boxes. However, you need to make sure that the boxes are in good condition. Also, get rid of the boxes you do not want. Remember, the fewer boxes you take with you, the better.
Out-of-season clothes
Out-of-season clothes, like items in your storage or garage, are probably in the boxes. Thus, these items are very easy to pack first when moving. Plus, you won't have to go through these boxes again, since you have probably done that when you were packing the clothes. Therefore, you can start packing with these boxes and give yourself time to tackle more difficult stuff to pack.
Fine china and rarely used plates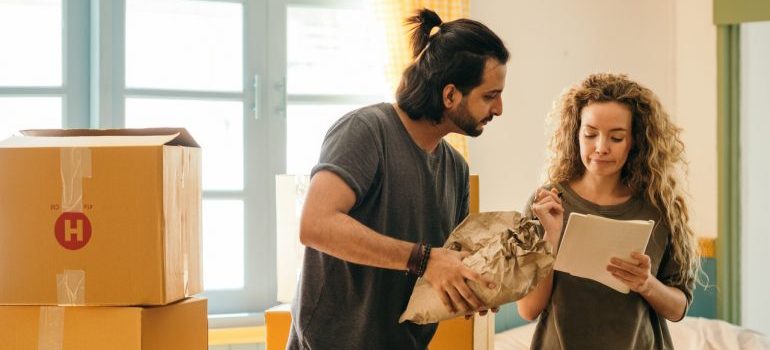 Well, you won't be a host of a fancy dinner party during your move, will you? Therefore, fine china and dishes that you rarely use are perfect items to pack first when moving. However, make sure to pack these items very carefully using the proper packing material. Remember to label the boxes as fragile, so you will know what is inside the box on your moving day. Since you are already packing dishes, you might also pack other dishes and cookware. You can spend a few weeks using paper plates.
Artwork and picture frames
Even though artwork can be a bit tricky to pack, they are good for packing first. We use artwork and picture frames as decoration. But, you must admit that you do not need decoration while you pack for the move. Also, there is a big chance that you forget about them when the packing chaos begins. Therefore, you should pack the artwork first when moving is avoid forgetting them.
Books
If you are a book lover, you probably have dozens of books on the shelves and all around the house. Nevertheless, you should choose two or three books to keep with you during relocation, and should pack the rest of your books. Books are very good to start packing when moving since they are similar in shape and that makes them easy to pack. Remember to return the borrowed books to their owners.
As you can see, deciding what to pack first when moving might sound a bit scary, but with a good plan and a little help, it can be pretty easy. Follow our simple guide and you will be packed and prepared for the move in no time.