When should you look for temperature-controlled storage?
If you are not sure which type of storage you should rent, consider finding a unit with temperature control. An inventory made out of fragile, sensitive, and valuable items is always safer in this type of storage. Take a look at some cases when you should look for temperature-controlled storage facilities.
Which items require temperature-controlled storage?
When it comes to choosing high-quality storage, the nature of the inventory often suggests the best storage option. While some items can be stored long-term in any storage facilities, valuable and sensitive items require special conditions. The difference in the materials your inventory is made out of should decide whether you should look for temperature-controlled storage or not. Here are some items that require special conditions inside a storage unit:
Furniture pieces made out of wood. This category also implies antique furniture with pieces of leather and other natural materials.
Electronic equipment (like TVs, DVDs, etc…), and household appliances.
Pieces of artwork like paintings, sculptures, etc.
Expensive clothing made out of leather, velvet, or silk.
Important documents and paperwork.
Medical supplies and medications.
Antiques, photographs, and memorabilia.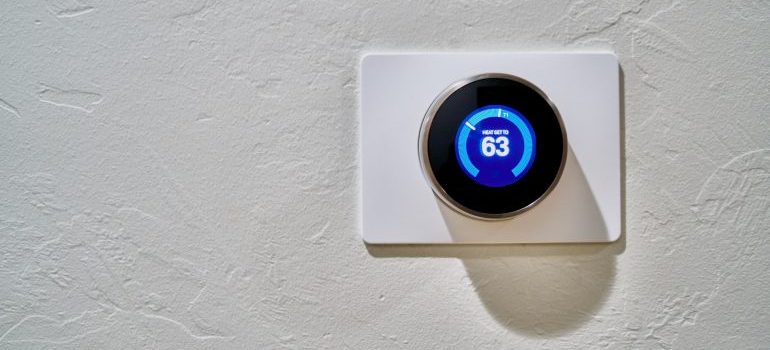 Even though this list shows only a few of the items you need to put in temperature-controlled storage, there could be many others. However, another factor you should consider is the time frame of storing. If you plan to rent a storage unit in the middle of the move for one week, some of your belongings could do just fine without additional temperature control. Keep in mind that temperature-controlled units are still the safest option, no matter which type of inventory you need to store.
Storing in extreme temperature conditions
If you live in a city with unpredictable weather or harsh temperature conditions, you should look for temperature-controlled storage. Most commonly, heat or very low temperatures (below freezing) are natural enemies to our belongings in storage. Also, high humidity is something you should protect your inventory from. So, if you live in the city with very warm summers and harsh winters, then you should look for temperature-controlled storage units.
Storing highly valuable items
Whether you are in the middle of the move or just looking for extra space for your stuff, renting a storage unit is always a good idea. No matter how long you plan to rent it, it's important to find a storage facility with quality units. You should always try to find storage that is spacious enough, clean, and dry. These conditions will be the key to saving your valuables, no matter what they're made out of.
Storing highly valuable items like musical instruments, electronic equipment or artwork should always be stored with the right conditions. Before you decide to move these items to a safe place, you should look for a temperature-controlled storage facility.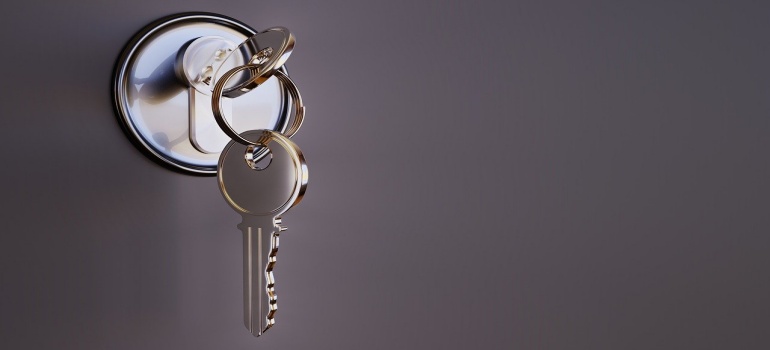 Leaving storage unit unsupervised
In some cases, people don't have the opportunity to check on their belongings in the storage unit. If you need to put some items away and leave them for longer periods of time, you should also look for temperature-controlled storage units. For example, if you are searching for self-storage in West Seattle, you should make a storage plan and check the unit yourself before storing it. In case the storage unit you find is in great condition and also affordable, you should be able to leave it unsupervised for some time.
More often than not, people move long-distance and need to store their household inventory for some time. If you move to another country, you might not be able to check your storage on a regular basis. This is one of the situations when you should look for temperature-controlled storage facilities.
Long-term storing
In a very similar situation, leaving your inventory long-term in the storage unit is not an easy decision. A facility that doesn't provide temperature-controlled storage units will not be able to guarantee the safety of your things. If you are looking for temperature-controlled units, you will ensure the safety of the most fragile and expensive belongings you have.
Another way you can prepare your inventory for long-term storage is to use the right packing materials. If you let your movers know more about the size and nature of your inventory, they will provide the best quality materials to keep it safe. Moreover, you should consider spending some extra money on professional packing services. This service might save you a lot of money by protecting your valuables in the long run.
Where to look for temperature-controlled storage?
Now that you know when you should look for temperature-controlled storage, you should learn where to look for it. With so many online storage companies to choose from, it's not always easy to make the right decision. What you should try to do is to look for companies that specialize in not just one but many different storage solutions.
Upon contacting a company like this, you'll be able to make the best storage plan and choose the unit of the right size. In case you are looking for a unit you can always have access to, you should search for Ballard self-storage solutions. These units are perfect for last-minute storing, especially when you want to have full access to your belongings with minimal notice.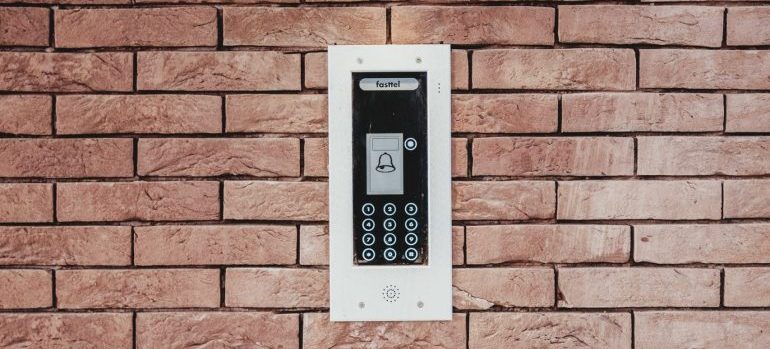 In order to secure your inventory in the most efficient way, you should try to find facilities that provide high-quality storage units. If you look for temperature-controlled storage, you might pay some extra money but your things will be safe and secure inside of it.