4 healthy packing habits for Seattle homeowners
Do you want to clean your Seattle home and store the belongings you don't use too often or don't need but don't want to sell? Thinking about the best, most useful, and safest way to pack them up, but you don't know how? No worries. PortaBox Storage has the solution to all your concerns. We are here to help you pack like a pro without any stress. So, stay with us and check four healthy packing habits for Seattle homeowners. Whether you need temporary storage Seattle or not, we'll provide you with the best packing tips and tricks. Secure your items in the safest way possible and let your packing be an enjoyable experience.
Packing is a complex and stressful process
Regardless of whether you're packing for the move or just for storing your belongings in a storage facility, packing is an equally daunting and time-consuming process. It may not seem difficult at first, but as soon as you start packing, you'll realize how much it takes to pack the items properly. Packing consists of many tasks you should finish successfully, from:
making a packing plan and timeline
purchasing the right packing materials and supplies
decluttering while packing
loading the boxes to
arranging them into your storage space.
It is like a puzzle where each piece should be in the right place, especially if you want to store your items in storage pods. Your boxes should fit perfectly, and achieving this is not easy. It may lead to feeling stressed. That's why you should build healthy packing habits, and we are going to help you with it.
The importance of building healthy packing habits for Seattle homeowners
Packing can be so stressful that it can impact your mood to such an extent that you may feel nervous, tired, and overwhelmed. If not planned to the slightest detail, packing may prolong for who knows how long. And procrastination will make you feel anxious, and packing will become loathful for you. That's why it's important to build healthy packing habits. So, let's check the four packing habits for Seattle homeowners.
Planning
Using the right packing materials
Using professional help with packing
Being creative.
With these habits, you'll be able to keep up with your daily routine, get rid of stress and anxiety, and enjoy the packing process. Besides, you will find them to be very useful.
Planning is the key to a successful packing process
Planning is the core of every moving task. And packing is no exception. Making a strong and efficient packing plan is the first step toward building healthy packing habits. Wonder how to make a packing plan? Let's check:
First, make an inventory list: the list will help you keep track of your belongings.
Choose the right packing supplies: Based on your list of inventories, decide what packing materials to purchase.
Find the right moving and shipping services: If you want your belongings to stay safe and unscratched, hire professionals to handle the packing.
Find appropriate storage: Choose from self-storage, temporary or long-term storage, storage pods, or door-to-door storage to ensure your belongings are properly and safely kept.
Choose the right packing supplies
If you want to get rid of the stress that packing brings and make sure your belongings are packed up safely, choose the right packing supplies. It is the healthiest packing habit you can build. This habit will ensure your peace of mind, knowing that your items are safe from damage. And if you are not sure what packing supplies to use, check our website and our packing services in Seattle. We offer everything you need for safe packing.
Use the help of professionals
The best thing you can do to avoid stress about packing is to hire packing professionals to help you and ensure the safety of your items. Whenever you want to pack your stuff, you should rely on professionals. It will save you time, money, and a lot of nerves.
Once you use packing services, you won't think of packing on your own. Besides, you would perhaps in some cases benefit from professional packers to help you pack your furniture and boxes for storage. And if you need a place to store your belongings, use self storage Lynnwood WA trusts and ensure the safety of your belongings.
Be creative
Creativity is what makes packing easier. It is one of the healthiest packing habits you can have. This habit will not only make the process less stressful but will also save you some money. You can use the items you already have at home to pack up your things. Use your bags, suitcases, and other containers to pack your stuff. Play with your items. Try to pack them in a babushka system, but be careful not to damage them. You can prevent the items from damaging by using cushioning.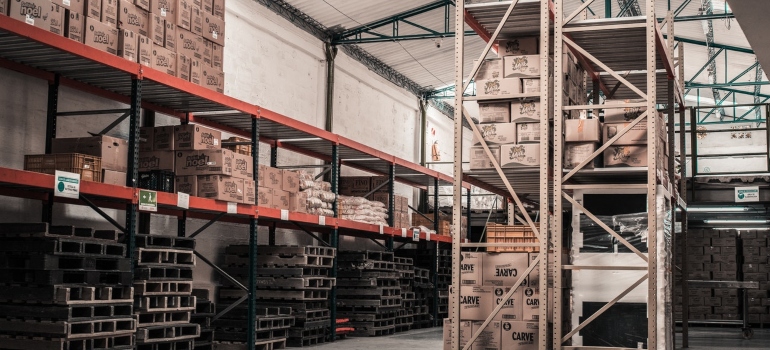 Besides, you can use the things you already have, such as clothes, cushions, or towels, to fill the empty space between items. Next, instead of folding, roll your clothing. Also, use your hangers and garbage bags. Cut a hole in the top of the bag and then place it over the hangers. This way, you'll save both space and money.
Need storage?
Now that you know what are some of the healthy packing habits for Seattle homeowners, you should find the place to store what you've packed. And PortaBox Storage can help you find suitable yet premium self-storage solutions. Ensure the safety of your belongings at all times by following simple rules brought to you by industry professionals.